HOW TO USE HAIR EXTENSIONS TO CHANGE YOUR HAIRSTYLE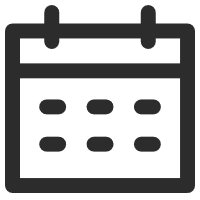 October 20, 2020
Hair Extensions 101
Views: 2984
Clip-in hair extensions are convenient, beautiful, and relatively affordable. Clip-in hair extensions enable you to achieve longer and thicker hair in minutes, without you having to spend years growing it out or visiting the salon for permanent hair extensions. Clip-in hair extensions are hairstyling made easy. It is no wonder why hair extensions are so popular these days. With clip-in hair extensions, you can switch up your look whenever you feel like it, even in the comfort of your own home. This article will cast light on gorgeous styles for you to make different looks using your hair extensions, leaving people guessing how you did it.
Before you use hair extensions, there are some things you can prepare to help prep your hair so your style can last:
1. The first thing you need to do is to make sure your own hair is clean. Blow drying your hair after you wash it also gives your hair more volume.
2. Section your hair into four parts and clip each section with butterfly clips.
3. To keep your roots oil-free and your hair texturized, consider spraying dry shampoo at the root of each section of your hair.
4. Use a comb to tease the roots of your hair, so that the clips of the hair extensions can clip into a cushion of teased hair. This step is more necessary for people with straight and fine hair.
5. Make sure the hair extensions are tangle-free by running a paddle brush through the extensions before clipping them into your own hair.
Now, your hair is ready for the extensions. Depending on the settings you have, you want to start from the back of your head and work your way up and to the sides. Line them up properly in the middle of the head. Ensure it is properly placed at the roots, but not where it is clipped in uncomfortably. You may need to unclip and adjust them. Once you have clipped in all the extensions, you are ready to style them.
Beach waves
No matter the type of extensions you use, this hair can easily be achieved without even dropping a sweat. This style is known for its convenience and time efficiency. Beach waves always come out fabulous no matter how long the extensions are. As long as you use the right tools, and do the tricks appropriately, the results will be stunning.
A medium-sized curling wand works best to create these waves. If you want to limit your extensions from excess heat damage, tie your hair up into two ponytails and take larger sections of hair to curl with the curling wand. After you have curled the hair, untie the ponytails and then brush through with a comb. Make sure to curl in some face-framing pieces of hair as the finishing touch and then spritz with some hairspray.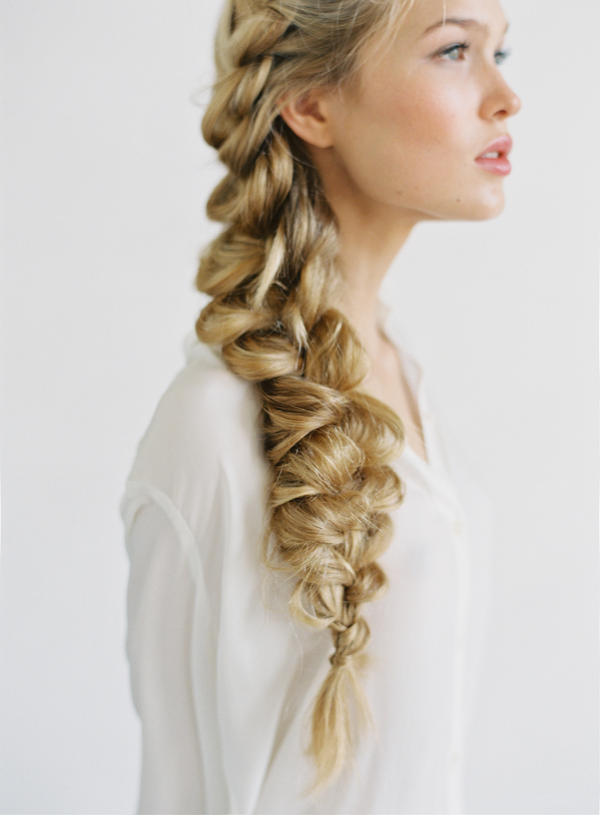 Long side braid
The long side braid is another hairstyle that looks sensational with hair extensions. It has a romantic, messy, and flirty look. So many people fall in love with messy hairstyles that don't look super neat, because it emphasizes effortless beauty. This is a popular hairstyle to fall back to whenever you run out of ideas, and what's more, this braid seems to suit every season, whether it be summer or winter. What makes this braid even more convenient is that it doesn't need any heat to style it!
You can wear this long side braid for a while, and style it when damp to attain beautifully delicate beach waves. Amazing right? The long side braid is okay for any occasion and extensions.
To achieve this look, gather the hair at the nape of your neck. Just as the name goes, the long side-swept braid moves sideways. So, choose the side you would want it to sweep. You can add more spice to it by creating a side part. Then, start a braid that runs from the front of the hair at the part you have created, all the way down your head to the long side of the part.
Half up half down
The half up half down style is a hairstyle that has been in existence for generations. This style looks flattering on anyone and can be dressed up or down. The half up half down style looks wonderful on thicker hair, and that is why it works so well with extensions. The half up half down is still enhancing looks and is seen everywhere. Not to mention it is easy and convenient to style.
Sweep half of the hair up from the crown, twisting it, and then securing with a band, being careful that the tops of your extensions are not visible. For a modern twist, gather the tied hair and form it into a bun, allowing the rest to flow. To add something extra to the look, add a braid at the top center of the head, or adorn with pearl accessories. The hair that half down does not need to be styled, but straight, wavy, or minimal curls would be perfect.
Low ponytail
The low ponytail is a modern hairstyle that gives a chic and classy look. It is simple but says so much about the wearer and is suitable for any occasion. This style can be achieved in seconds. For best results, make sure that the extensions are well secured, and the hair is as sleek as possible. For extra glam, straighten your own hair before applying for your extensions.
To achieve the low pony, gather the hair just at your nape, making it as smooth as possible. Tie it up with a clear elastic band or hairband the same color as your hair, and then pick some strands of hair from under your ponytail and wrap it around the ponytail base, concealing the hairband. To enhance this look, you can part the hair using a rat tail comb, precisely down the middle or in a deep side part. Spice it up with an edge control to give it a great shine and make the hair look smooth and polished.
These hairstyles can all be created at home to give you different looks while wearing the same set of hair extensions. You can always add your own twist to it by being creative and adding accessories or silk scarves to your hair.
Further Reading:
BEGINNER GUIDE: LET'S TALK ABOUT UNIWIGS HAIR EXTENSIONS
5 EASY HAIRSTYLES & TRICKS WITH CLIP-IN HAIR EXTENSIONS
HAIR EXTENSIONS 101: CLIP IN HAIR EXTENSIONS FOR THE FIRST TIME USER | SHOP HAIR EXTENSIONS ON UNIWIGS
WINTER HAIR CARE ROUTINE: HOW TO MAKE EASY DIY HAIR MASKS
---
---
Writers Cooperation:
UniWigs are seeking for blog contributors who know and love hair. If you know alternative hair or hair related accessories, if you have great understanding of hair trends and fashion, if you are expert in hair care, if you have any experience with salons or celebrities, if you would like to share your experience to help people just like you make the right choice, now contact us at [email protected] to be a blog contributor. Let's discuss the details then.