Winter Hair Care Routine: How to make easy DIY Hair Masks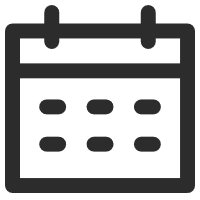 January 08, 2019
Hair Extensions 101
Views: 2263
In the winter time, our hair gets so much torture: the brutal cold causes a lot of dryness and fragility. Now, it is the time to give your hair some love from all the damage that the cold weather does.
Here I want to show your three very simple DIY hair masks by using amazing ingredients that you can just find all around the house. The hair masks are going to be a great solution to all of these problems and give your hair the much-needed moisture that it needs.
No.1 Exfoliating Hair Mask for dried scalp
Ingredients:
[2:1] Brown sugar + Extra virgin Olive oil
Brown sugar plus virgin olive oil is a great combination of exfoliating your scalp, which can help to get rid of all of those flakes. Olive oil has been used as a natural conditioner to treat dry hair and it also produces soft and shiny hair since it locks in the moisture and just prevents dryness to the scalp. It's a great resource at preventing breakage split ends and even flyaway which you get a lot in the winter. Then I add some brown sugar which is such a great exfoliant for the hair to help eliminate the dead skin cells from the scalp and any residue that may have built up which is what leads to healthy and shiny hair.
You take two tablespoons of brown sugar and mix one tablespoon of virgin olive oil. Then you can go ahead and grab the grainy texture of the mask and apply it right into my scalp. Try to use some circular motions to make sure that the olive oil absorbs right into my skin while the brown sugar as an exfoliant that takes away all of those skin cells. I like to give myself a little massage while because it's so relaxing as well. Once that's done, you take the rest of your mask specifically the olive oil left over and disperse that all over your hair and then you can tie up your hair and set in a plastic bag or a shower cap from 15 to 20 minutes.
No.2 Moisturizing Hair Mask for Hair Extensions
Ingredients:
[1:1] Honey (1 part) + Coconut Oil (1 part) Heat and mix
In the winter time, your UniWigs hair extensions need your care and love as well. The two of super cool ingredients in this mask are honey and coconut oil. Honey is so great at retaining moisture in your hair as it is a natural humectant which helps your hair absorb and retain moisture. Coconut oil is a great resource as a natural deep conditioner. It penetrates your hair for added moisture and shine. You just use a one-to-one ratio of one tablespoon of honey and one tablespoon of coconut oil. Heat the mix up until it's melted. When the mix turns into a liquid state and then you just apply the mask to your Uni Extensions by using a brush and massage the extension by your hands till the mask is evenly coated. Then you can cover it up with the saran wrap and let them sit there for about 15 to 20 minutes. Then you can rinse your extensions and let them air dry.
How do you think of these two hair masks? Have you tried other great DIY hair masks before? Please comment below and let us hear your voice.
---
---
Writers Cooperation:
UniWigs are seeking for blog contributors who know and love hair. If you know alternative hair or hair related accessories, if you have great understanding of hair trends and fashion, if you are expert in hair care, if you have any experience with salons or celebrities, if you would like to share your experience to help people just like you make the right choice, now contact us at [email protected] to be a blog contributor. Let's discuss the details then.