BEGINNER GUIDE: LET'S TALK ABOUT UNIWIGS HAIR EXTENSIONS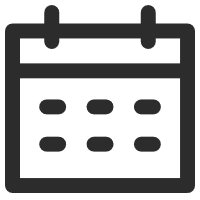 April 20, 2019
Hair Extensions 101
Views: 3005
What types of hair extensions do you offer?
UniWigs Hair Extension Collection currently consists of Clip-in Hair Extensions, Halo 2-in-1 Hair Extensions and Tape-In Hair Extensions, varying from Virgin Remy Human Hair, Remy Human Hair to Synthetic Fiber Hair. All three types of extensions are the easiest and safest way to get long, thick hair just in a snap!
What are the best hair extensions for me?
Choosing the best hair extensions can be overwhelming, but it is important that you choose the one that is best suited for you. This depends on several factors, including hair type, lifestyle, and budget. Here we have laid out the features of all three types of extensions for you to make the right choice!
Clip-Ins: Clip-in hair extensions are a simple do-it-yourself technique that can be easily applied. You can simply take the wefts and easily clip them into your hair all by yourself without any hassle. Clip-Ins will transform your hair to be fuller and longer instantly!
Halo 2-in-1: Halo Extensions have both clips and a wire, and they are a new alternative to the classic clip in extensions. The wire helps to comfortably secure and relieve scalp tension. Halo Extensions are a perfect choice for people who have fine thin hair.
Tape-Ins: A Tape-In sample hair with double sided tape for an exact color match or could be a perfect way to enhance and highlight your hair color.
How long do hair extensions last?
The lifespan of hair extensions will depend on the hair quality you choose, how you take care of them, and how often you wear them. With proper care and regular wear, Virgin Remy Human Hair Extensions will last from 8 months to a year; Remy Human Hair Extensions last from 4 to 8 months; Synthetic-fiber Extensions last from 6 to 12 months.
Do hair extensions damage your hair?
Hair extensions will not damage your hair. Clip-in Hair Extensions are lightly clipped into your hair like any other regular hair clips so they should not cause any damage to your hair. We highly recommend that you go for the Halo 2-in-1 extensions if you have fine thin hair because the wire will help to comfortably secure the extension and relieve your scalp tension.
How do you choose the right color of hair extensions?
To choose your perfect UniWigs shade, please check out our UniWigs Color Chart, which shows the variety of available colors. If you are still having trouble choosing your shade, you may like to purchase a Tape-In hair sample to color match with your hair accurately, or feel free to email us at [email protected] with a recent photo of you taken in natural lighting without direct sunlight and filters added, where we can see you hair from top to bottom. The UniWigs Support team will be very happy to make a recommendation for you!
Still cannot find your perfect match? UniWigs Color Customization Service is Available! Just email us at [email protected] with a photo of your dream color and any other product requests (length, weight, etc.) The UniWigs Support team will get back to you with the quote within 48 hours.
How do you style hair extensions?
All human hair extensions can be curled or straightened as well as styled in various hairstyles, such as up-dos, braids, ponytails and much more!
We recommend following our Instagram  and subscribing to our YouTube channel to get more Hair Inspiration from our daily and weekly tutorial posts.
How do you wash & care for hair extensions?
How to Wash Your Extensions:
1. Gather all your hair extensions, gently brush the wig from the roots to the ends to remove all tangles by using a wide tooth comb.
2. Soak the wig in cool/warm water for 3-5 minutes. DON'T use hot water.
3. Carefully wash the hair in warm water and mild shampoo with your hands. Do not rub or twist the hair.
4. Gently rinse and use a towel to pat the hair to absorb the excess water. Do NOT scrub the hair with the towel.
5. Place the wig on a folding wig stand; spray with a leave-in conditioner, and leave for natural air drying.
6. When the hair is completely dry, it is ready to style. Never style wet extensions.
How do you avoid tangling in general?
1. Take a brush/comb with you when you go out. Gently brush your extensions like your own hair regularly.
2. Never ever sleep and swim with your hair extensions on.
3. Store the extensions in your original box or a plastic bag after you take them off.
Please feel free to email [email protected] if you have any other questions about Hair Extension Care Instructions. We will be very happy to help!
---
---
Writers Cooperation:
UniWigs are seeking for blog contributors who know and love hair. If you know alternative hair or hair related accessories, if you have great understanding of hair trends and fashion, if you are expert in hair care, if you have any experience with salons or celebrities, if you would like to share your experience to help people just like you make the right choice, now contact us at [email protected] to be a blog contributor. Let's discuss the details then.