Reduced price!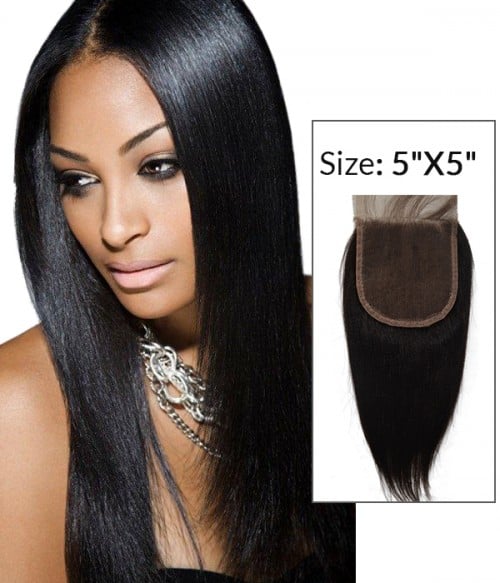 View larger
8-20" 5"x5" Yaki Straight Free Part/Middle Part/Three Part Brazilian Remy Human Hair Lace Closure
$89.29 Retail Price: $160.72
Warning: Last items in stock!
Availability date:
Dee
2016-10-03 15:13:12
really like this topper, first one I got played with for a bit to find the right placing after that it was all good from there. only wish it wasn't so crimp looking but not sure if I can use a straighter on it do not want to hurt the hair . worth the money love unwigs they are very helpful , thinking of having a custom piece done not sure .
Cathe
2016-10-01 14:22:15
I'm so overjoyed that I'm in tears right now! You have given this 61 year old woman confidence and youth back. Thank you! Cathe
Christina
2016-06-19 00:00:00
I like it and I've ordered a few other ones
Ana
2016-06-11 00:00:00
Good topper. Looks great. I'd love to buy it again.
Noemi_narvaez
2016-03-10 09:00:13
Thanks I received my order earlier than I expected and I'm very happy with it. I just wish I requested for additional clips. Next time:). Noemi
fierrohelena
2015-12-31 16:09:35
I got the wrong one I oder a free part and got a 3 part ..beautiful hair but I wanted the free part fast delivery...
fierrohelena
2015-12-31 16:09:26
I got the wrong one I oder a free part and got a 3 part ..beautiful hair but I wanted the free part fast delivery...
Rebekah Stevenson
2015-02-15 00:00:00
Very good quality. Curls and straightens great.
Amy Kilbride
2015-01-24 00:00:00
Just got it yesterday, this lace pieces is thick and full root ,it is very soft ,i purchase four bundls of this body wave hair,it is nice feeling!
Merrisa Salazar
2015-01-17 00:00:00
The hair is good it's soft and it's pretty the length is accurate delivery was a little slow but all in all it was good
Emma Styles
2015-01-16 00:00:00
Love this closure.! It dyed beautifully and it's so soft and easy to maintain. Beautiful and full. Will order again. :)
Devon Diller
2015-01-09 00:00:00
Very good. Soft hair.
Rees Young
2014-12-30 00:00:00
The closure is great I can part anywhere knots are bleached and its human hair no tangle shedding. Last a long time.
Scarlett L.
2014-12-10 00:00:00
Good quality and fast shipping, it was a great match with my previous wefts.
Janeen Hampton
2014-08-26 00:00:00
This product is extremely perfect and the quality is great. I love the natural look of the part. Natural in style and looks good
Ana Yariela
2014-08-10 00:00:00
Came quickly, undamaged and ready to be put on my head. The hair matches well to my brazilian hair and I was very pleased with the customer service.
Vanessa Marie
2014-07-30 00:00:00
i love this parting, i can't really do my hair right when im finishing but this is perfect and it looks natural...im loving it
cierra harding
2014-05-07 12:00:00
Omg if you do not have 80-100 to waste on a lace closure this is the way to go and gives off a natural looking part just as or even better than the other lace closures
Ginger 
2014-04-10 12:00:00
I love this invisible part. It looks natural and I always get compliments. And you can't beat the price. It blends with all brands of weave.
awesome18
2014-03-21 12:00:00
For the price, I expected much less. I was pleasantly surprised at the quality and life of the lace front. I think I will buy again very soon because I fall in love with another color.