PROCESS
1 When you receive the item and would like to share with us your feeling, please log on our website and click "My Order".
2 Find the order you would like to share with us and click details
3 Click "WRITE A REVIEW" on the right part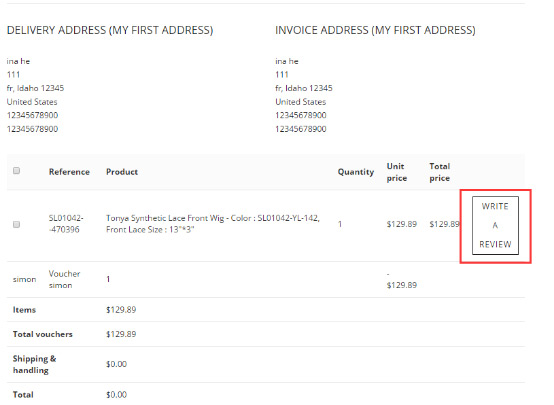 4 Then you can rate, review and upload photos.
5 Finally, when you finish all the above steps, please click "submit". Meanwhile, your loyalty points has been sent to your account automatically. Please check it!
photo GUIDELINE
Only photos of Uniwigs items will be accepted.
Find soft and even light.
Make sure your body fills the entire frame.
Keep the camera at waist height.
Posing practice makes perfect.
For text reviews, you can get 200 loyalty points.
For photo reviews, you can get 500 loyalty points.
If you leave both text reviews and photos, we will offer you 1000 loyalty points.