The difference between hair wraps and ponytails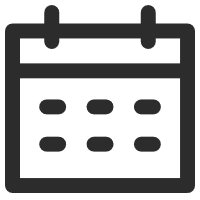 November 19, 2020
Hair Extensions 101
Views: 2662
Just as the name implies, a hair wrap is different from a ponytail. So, what's the difference? Well, a hair wrap can be braided into strands and dressed up with hair around your head. A ponytail is a hairstyle that pulls all the hair back, where it is tied up. Both can be designed in many different hairstyles. In this article, we will compare some of the main differences between hair wraps and ponytails.
Hair Wraps
1. Can be braided with your hair
This wrap is very fun and fashionable. Young people and little girls enjoy their hair in this style. People use colorful threads or hair extensions to braid the strands with their own hair. Of course, there are many online tutorials to create unique hair wrap.
To create a hairstyle using a hair wrap: prepare a colorful thread and make the length of this thread 2-3 times longer than your hair. Choose a pattern in advance that you would like to braid. Section and separate your hair, so that it is no thicker than your finger. Secure and braid your hair. Learn, create, and practice more.
2. Self Tied Scarf Half Cover
This head covering is a comfortable application in people's daily lives. The scarf can be made from silk, cotton, satin, or polyester. One of the absolute easiest ways to incorporate a scarf into your look is by simply tying it around your ponytail. This works with pretty much any size or shape ponytail, so long as you can secure it in a knot or a bow. If you're concerned that the silk scarf may slip down from your head, loop your scarf through a hair elastic before tying it for some extra staying power.
3. Wrap around Full Cover
There are many ways to make a stylish wrap-around head covering. Firstly, use a pretty scarf to simply fold in half diagonally, and then tie the two opposite ends. You can be an old Hollywood Diva in 3 minutes or a pirate's fashion icon.
Ponytail
1. Our Own Hair
Sometimes we just want to gather our own hair into one or two pretty ponytails. For one ponytail, you can do either a high ponytail, a low ponytail, or a side ponytail. For two ponytails, we call them pigtails, bunches, or twintails. Different styles of ponytails suit different occasions.
High ponytails are welcomed by young girls. High ponytails are popular because they can make you look younger, taller, and positive. Women who rock the high side pony look very energetic and free-spirited. In spite of the high ponytail's occasional connotation as looking ditzy, it's been reincarnated decade after decade, because it feels new each time. Kim Kardashian's long ponytail looks gorgeous, and she wears the high-pony as her go-to favorite style. It's no coincidence that Kim chooses a stratospherically high ponytail for her iconic look.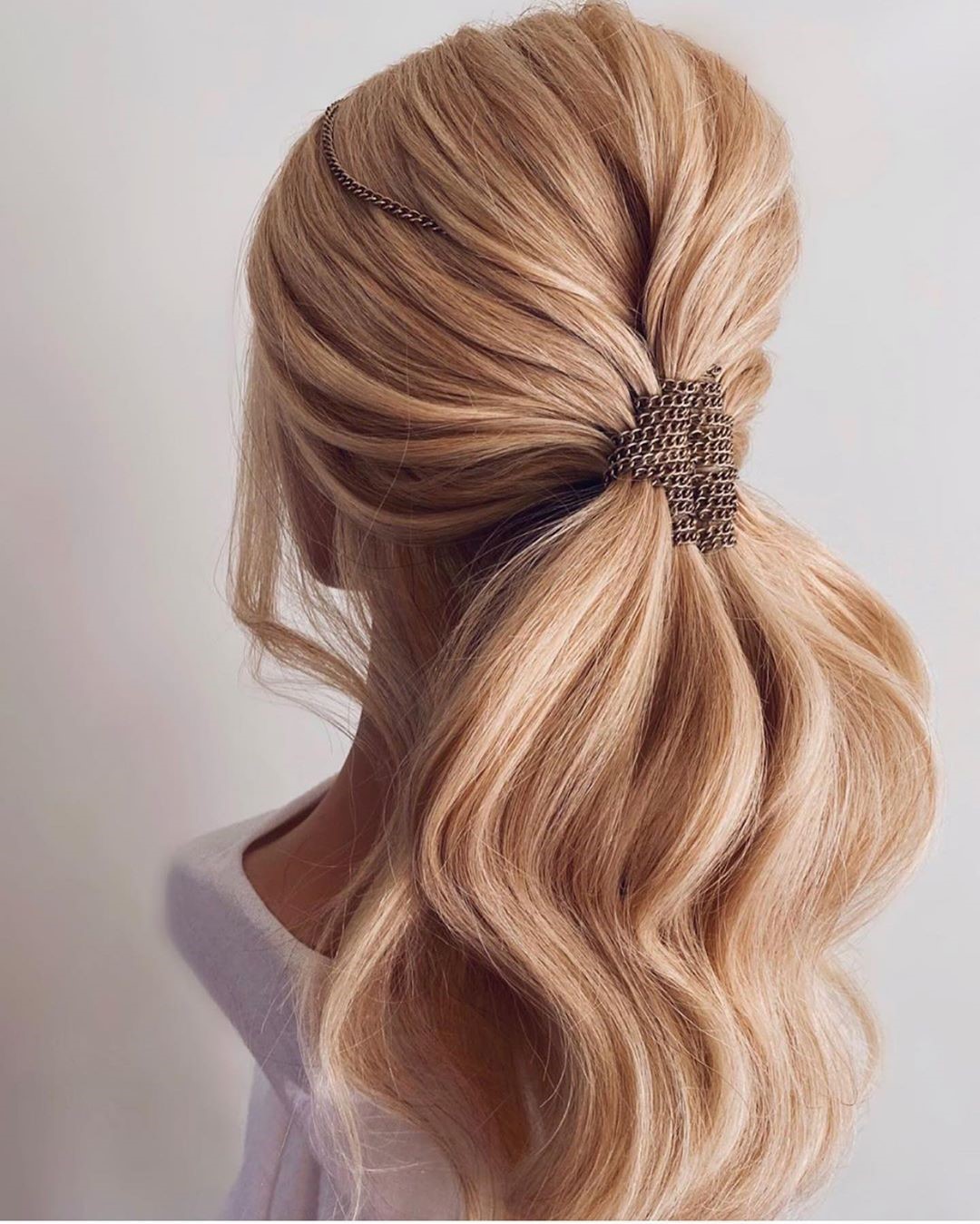 Low ponytails can be worn for any glam evening out. This look says sophisticated and elegant. If you have long hair, low ponytails will be convenient for any activity, such as dancing. This hairstyle was also given a glamorous, elegant showcase at such shows as Ralph Lauren and Badgley Mischka, where low ponytails were paired beautifully with evening wear. The low ponytail trend has already made its way out of fashion week and onto the red carpet.
Pigtails look cute on little girls but on a grown woman it can appear as slightly misplaced if not worn correctly. Women who wear pigtails can gain a modern and cute look. Although, most women don't consider pigtails an option because they don't want to appear too cutesy. However, these low braided pigtails look very sophisticated and could be pulled off by a woman of any age.
2. Ponytails Hair Extensions
Not everyone has the perfect ponytail naturally. Some people may have thinning hair, and a ponytail extension can be the perfect helper hair for this. Ponytail extensions help to add hair volume and hair length to your existing pony. There are wrap-around, strand tied or clip-in ponytails, where the length and weight vary. UniWigs offer some great wrap-around hair extensions.
Can you sleep in a ponytail or hair wrap?
The truth is, you shouldn't sleep with your hair in any ponytail as it can cause your hair to become frizzy, or worse - cause breakage. Fusco, a New York City-based dermatologist specializing in hair loss says, "if someone wore their hair tightly pulled back every night for years, traction alopecia would occur along the hairline." Another reason to not sleep in a pony is that it's very uncomfortable to wear a ponytail to bed!
However, we do suggest wearing a silk scarf to wrap your hair while sleeping. Silk scarves can keep your hair soft and prevent hair tangling while sleeping.
Can you wash your ponytail or hair wrap?
Clip-in ponytails are often made from synthetic heat-friendly fiber. To take care of synthetic hair ponytails, wash them with a mild, sulfate-free shampoo in a sink filled with cool water. (Never wash them with warm or hot water). To protect your synthetic hair ponytails from damage when you're styling them, always use a wide-tooth comb to brush them and use heat-styling tools on a heat setting of no more than 185 degrees C.
For braided hair wraps, they will typically last until you take them out. We recommend removing the wrap between every four and six weeks. To wash your wrap, you can get it wet in the shower, but avoid getting soap on it.
For scarf wraps, washing it depends on the fiber. Different fibers washing conditions are different. Silk scarves are suggested to be washed by hand. Machine washing, even on the cold or lukewarm water setting will change its color and feel. Use a mild soap or a mild PH wash conditioner. Harsh detergents will also change the look and feel of the fabric. Hang your scarf to air dry and avoid direct sunlight. Do not wash it in warm or hot water because heat will dramatically change the fabric.
Further Reading Recommend:
WHICH PONYTAIL IS YOUR FAVORITE? 9 PERFECT PONYTAILS FOR EVERY OCCASION
HOTTEST PONYTAIL LOOKS ON INSTAGRAM RIGHT NOW
WHICH PONYTAIL IS PERFECT FOR YOUR FACE SHAPE?
HOW TO KEEP YOUR SYNTHETIC PONYTAIL FROM TANGLING
HOW TO ADD A PONYTAIL EXTENSION
CAN YOUR LACE FRONT WIG MAKE A PONYTAIL?
HOW TO USE HAIR EXTENSIONS TO CHANGE YOUR HAIRSTYLE
---
---
Writers Cooperation:
UniWigs are seeking for blog contributors who know and love hair. If you know alternative hair or hair related accessories, if you have great understanding of hair trends and fashion, if you are expert in hair care, if you have any experience with salons or celebrities, if you would like to share your experience to help people just like you make the right choice, now contact us at [email protected] to be a blog contributor. Let's discuss the details then.