How to Keep your Synthetic Ponytail from tangling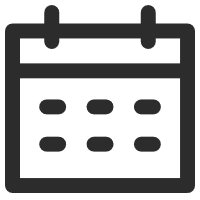 August 20, 2020
How tos and Tips
Views: 10844
Since the breakthrough of synthetic hair, there are many stylish and affordable hairstyles that don't cost an excessive amount. The ponytail is a timeless hairstyle that is here to stay. It's convenient to put your hair up in a quick ponytail and it has become the go-to hairstyle for many due to its versatility that can be worn to any event.
A growing new trend is ponytail hair extensions, which enhance your ponytail to look thicker and longer. Synthetic ponytail extensions are becoming increasingly popular due to their lower cost. However, like any wearable hair, tangling can occur after some use. This begs the question 'how do you keep your synthetic ponytail from tangling?' Below are our top tips on how you can keep your synthetic ponytail from tangling.
• Wash
Washing your synthetic ponytail is a simple and fundamental task to keeping the hair tangle-free. To wash, apply a small amount of a mild shampoo (preferably a synthetic hair shampoo) into your hands, and then lather into the synthetic hair gently. Do not scrub or twist fiercely as this can damage the hair. Next rinse the hair with warm water until the water runs clear. Once this is done, squeeze the hair gently before conditioning.
• Condition
Once you have finished washing and rinsing the synthetic hair, apply a medium amount of conditioner to your hands and then coat the synthetic hair evenly. Allow the conditioner to sit on the hair for 10 minutes and then work on detangling the hair gently with your fingers. Afterwards, rinse thoroughly with mildly warm water.
• Dry
Most synthetic hair cannot be heated with heat styling tools such as blow dryers, so air drying is best. To do this, blot the hair dry with a towel and then place the hair on a wig stand or hang it in the shower and allow it to air dry.
Once the hair is dry, spritz some detangling spray onto the hair and then comb through gently with a wide tooth comb, starting from the bottom of the hair and working your way up.
Doing this at least every 4- 6 weeks is necessary to prevent your synthetic ponytail from tangling. Doing this too often can cause frizz to the hair, so only do it when needed. Synthetic hair requires good care to keep it in the best condition. Following these tips will help you to deal with tangled synthetic ponytail and help it to last longer.
One thing to note is that synthetic ponytails do not last forever, even with taking good care of them, if it becomes too tangled even after following these tips, it might be time to replace it.
Further Reading:
---
---
Writers Cooperation:
UniWigs are seeking for blog contributors who know and love hair. If you know alternative hair or hair related accessories, if you have great understanding of hair trends and fashion, if you are expert in hair care, if you have any experience with salons or celebrities, if you would like to share your experience to help people just like you make the right choice, now contact us at [email protected] to be a blog contributor. Let's discuss the details then.