Can your lace front wig make a ponytail?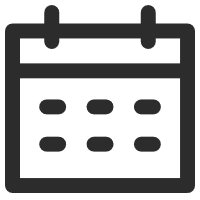 December 08, 2019
Synthetic Wigs 101
Views: 24748
What has a girl got to do when she wants to have nice hair and tie her hair up in a ponytail, But uh oh! There's a problem. How is she supposed to tie her hair up in a ponytail if she is wearing a lace front wig? Not to worry because we are here like always to provide easy and effective solutions to your problems. The truth is that you can wear a ponytail with lace front wigs! Let's first know what a lace front wig is.
Lace front wigs have lace on the frontal part of the wig, where the hairline is. Lace front wigs are famous in the wig-world for their natural-looking hairline. Lace front wigs look like the hair in front is your own hair, due to the spaced-out and hand-tied hair and the transparent lace blending in with your skin.
Beginner wig wearers may struggle to make a ponytail wearing any wig because it's not the same as making a ponytail in your own hair. It can be a little daunting at first but follow these top tips to make the best wig ponytail.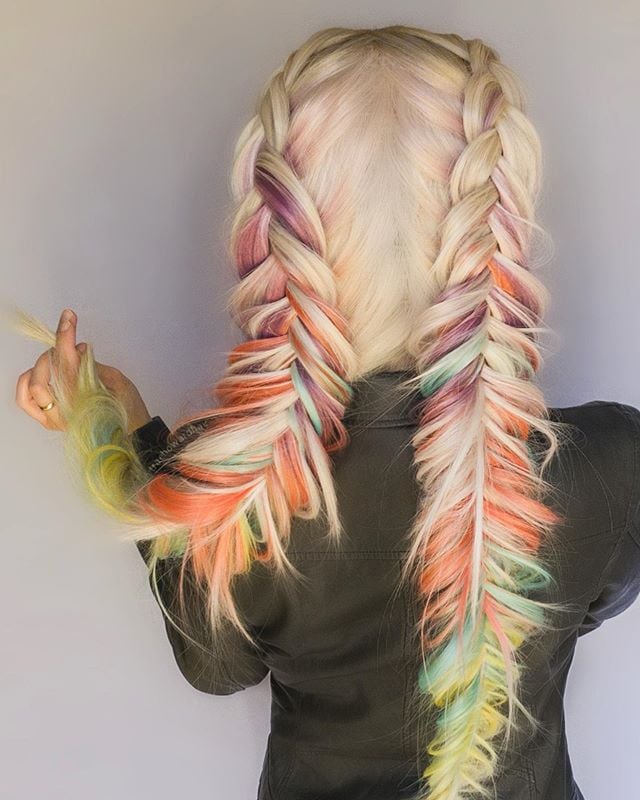 1. The density of the wig
Different densities and hair thicknesses affect how well you can easily make a wig ponytail. We suggest wearing a light density wig while opting for a ponytail. Lighter density wigs are light and there is less weight to hold in a ponytail. Whereas a wig with a heavier hair density may be harder to pull up into a ponytail and stay put.
2. Get yourself a wig cap
It may take some experimenting to work out the styling and the wig that works for you. Oftentimes, a wig cap can affect your hair styling. If the fitting of the wig cap is smooth and well-fitting, making a ponytail becomes easier since the wig is more secure in place with the fitting wig cap. Pinning the wig into the cap also helps to secure the ponytail in place.
3. Don't underestimate the power of a wig band
The wig grip band is the best tool to assist in keeping your wig in a fixed position. It is particularly important when you put your wig in a ponytail because it tends to slide back.
The wig grip headband is a velvet headband, which can be sewn into the back of the wig and is highly popular. The wig band wraps around the back of your head, resulting in your wig remaining secure in one place and staying comfortable with no slipping or sliding. It is without any doubt, a must-have item for everyone who wants to go for a ponytail because it will keep your wig secure in the back of your head.
4. Combine your natural and wig hair together
This is a little trick that may take some fiddling about before it is perfected. Use a small section of your natural hair to give your wig a natural look. This only works if your hair is the same or a similar color to your wig. What you have to do is take the wig band and wear it over your natural hair. Think of it as a flexible headband; however, despite wearing it below your natural hair, fasten it up on the top of your natural hair.
Next, use the end of a rat tail comb to gently pull out the edges of your natural hair around the back of the wig, this step makes your hair look a bit messy, but don't worry. You will love the end results. Wear your wig. You can now see the natural hair coming and hanging out under your wig, so just comb them back and secure them into your ponytail. These sides will cover the edges of your wig for a perfect look.
Top tips to make a ponytail with lace front wigs
● High ponytails typically need a firmer grip between the top of your head and the front of your hairline and may take a little more time to create. Low ponies are much easier to create for beginners.
● As we have mentioned earlier, it is better to wear a well-fitting cap underneath your wig to better secure your ponytail. To prevent any slips, put on a tight cap underneath your wig and secure it using clips.
● Use a wig adhesive on your forehead to glue the lace down will secure the wig firmly and keep your hairstyle secure.
● When you have glued the lace onto your forehead, press it down and then blow-dry it a little to dry.
● Trim any extra parts of the lace (the parts to be cut are ears or forehead) to tidy the lace-up.
● Cut the lace in a zigzag form (or use special lace cutting scissors that have a zigzag shape) rather than cutting it off straight.
● To blend your wig with your skin properly, do not forget to spray some hairspray to the ponytail to set in place, or even some dry shampoo to reduce shine.
Practice makes everything perfect!
Most of the time you just need a little practice to give you long-lasting results. The more you practice wearing your wig up in a ponytail, the easier and less time it will take once you've got the hang of it.
With a little patience, a stylish lace front wig ponytail is totally obtainable. Now go ahead, experiment, and have fun using a lace front wig to make the ponytail of your dreams.
Find Ponytail Wigs in UniWigs.com: 
---
---
Writers Cooperation:
UniWigs are seeking for blog contributors who know and love hair. If you know alternative hair or hair related accessories, if you have great understanding of hair trends and fashion, if you are expert in hair care, if you have any experience with salons or celebrities, if you would like to share your experience to help people just like you make the right choice, now contact us at [email protected] to be a blog contributor. Let's discuss the details then.