15 HOT HALLOWEEN COSTUMES TO TRY THIS YEAR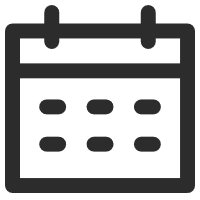 October 12, 2020
Lifestyle
Views: 6049
2020 Halloween is fast approaching us. Get ready to dress up and have some spooky Halloween fun this year. The excitement of this holiday is usually accompanied by the thought of wearing a special Halloween outfit. We all love a fun Halloween costume that will make us stand out. A high number of Americans always dress up in costumes on Halloween. Despite the fact that this year featured an unexpected whirlwind, hopes are still high as regards to 2020 Halloween. It is predicted that more people will be dressed up in costumes this year (while social distancing). This article will bring you 15 of the hottest Halloween costumes you can try this the upcoming Halloween.
Whether you are going to be dressing up alone or with your crew, you will surely get amazing ideas from here that will fit into your Halloween expectations.
1. Maleficent Costume
You might have seen the movie Maleficent, and if you have, you will remember Maleficent's unique and gothic outfit. The sequel of Maleficent features some new looks making the character even more intriguing in her evil costume. Fans can go explore their dark side by wearing this costume for the upcoming Halloween. This costume also includes shoes and fishnets. Sounding interesting, right?
2. Blank Panther costume
You may have seen different posts of people expressing their grief over the loss of the main character in the Black Panther. In the same vein, different Black Panther costumes will be seen this year, especially that of King Tchala for 2020 Halloween. If you must wear one of the hottest costumes, then you have to wear this costume. Wakanda forever!
3. Mulan costume
Mulan is an animated action-adventure movie that was popular in the 90's. But this time around it has come back as a 2020 movie. This time, it is no longer just animated. With the wave of the new movie, Mulan's costume will make heads turn. It would even be more fun if a woman wears this costume but adjusts her voice to speak like a man just like in the movie!
4. Medical Team costume
2020 has seen the peak of the global pandemic. But while at war with Covid-19, the medical personnel has been at the forefront even during the lockdown. It wouldn't be a surprise if doctors' and nurses' outfits become a trend in the upcoming Halloween. A medical outfit is simple to throw together, and just as you know it, only completes it with your face mask and you are good to go!
5. The handmaid's tale
The handmaid's tale, the novel, and the movie has been around for a while. The storyline gets more interesting with a wider audience as more seasons and episodes are released. The movie has promised a release of the fourth season in 2021 - a clear indication that the handmaid's tale will be on trend for a while. Dressing like Offred or the other handmaids that are left in Gilead would be like wearing a Santa hat on Christmas day.
6. Disney costumes
Walt Disney has created endearing characters and hung their pictures in our hearts - and we are not going to forget them in a hurry. Even children of the present day are not left out in falling in love with these characters. Many adults still enjoy new movies from Disney. Whenever the music plays, everyone sings along. The costumes cannot be obsolete. You will still be on point by wearing any of your favorite character's costumes in any of the Disney movies. The good thing about this is that even adults have plenty of costumes available as well.
7. The Old Guard costumes
The Old Guard is a movie that spread through the internet in 2020 upon its release. The costume undoubtedly will make one of the hottest costumes this coming Halloween because it is a new movie with a costume that can be easily recreated. The Old Guard costume is easy to dress up in, you can mimic any of the characters and you don't need to break a bank to get this costume either. You may have some of what is needed for this costume in your closet already. The field jack, leather long fingerless gloves, double ax, etc, all make up Andy's costume.
8. Stranger Things costumes
The third season of Stranger Things got everyone on their feet. Stranger Things has been so popular since it came out, and everyone seems to have a favorite Stranger Things character. We expect to see many Stranger Things costumes this coming Halloween, as many people will dress up in this costume to have that feeling of being part of the gang. You can join the gang and dress up like Eleven, Dustin, Will, Hopper, Jim, Joyce or Barb.
9. Deluxe Harry Potter
Some things never seem to get old no matter how long they have been around. It is difficult to find any Halloween without a Harry Potter costume. Adults will probably enjoy this costume more because they grew up having so much to read about Harry Potter. In the middle of your forehead, sketch a scar and push your hair to the side in a disorderly manner. You've got yourself that Harry Potter costume that never ages.

10. The Incredibles costumes
Kids' love the Incredibles films, and this makes it one of the most sought after costumes for Halloween. No doubt, it will make one of the hottest costumes this year. This costume is more fun if the whole family rocks it. If there is a baby to dress as Jack-Jack, then all eyes will be on this squad till the end of the event.
11. The Astronauts costume
This is not a regular costume. It will surely make a hit this year as many people will be on the lookout for something new. If you have a group of friends, you may want to go as an astronaut. You will not regret it.
12. Lady Gaga's look at the MTV VMAs
Lady Gaga wore one of the most memorable outfits to the MTV video music awards. No doubt it will be one of the hottest costumes for this year's Halloween. Everyone already knows who wore it besides, the outfit is a statement and stylish.
13. Bigfoot Family costume
This is another movie of 2020 that will set its stage this year. Imagine being the first to wear this bigfoot character costume. It would be fun to dress like Dr. Harrison, Aro, Adam, or any of the characters.
14. Ariana Grande's outfit to the 2020 Grammys
Ariana made heads spin with her amazing tiered strapless dress at this year's Grammy awards. Mimicking this dress will make you stand out in the coming Halloween.
15. Watchmen
Any of the Watchmen character's costumes will be a wow factor since this movie has been a household name since last year. The good thing about a watchmen costume is that the costumes are simple to recreate.
Further Reading:
COSPLAY WITH MASKS IN 2020
HOW TO WEAR A LACE FRONT COSPLAY WIG
7 COSPLAY WIG STYLING TIPS
BEST PLACE TO GET COSPLAY WIGS
---
---
Writers Cooperation:
UniWigs are seeking for blog contributors who know and love hair. If you know alternative hair or hair related accessories, if you have great understanding of hair trends and fashion, if you are expert in hair care, if you have any experience with salons or celebrities, if you would like to share your experience to help people just like you make the right choice, now contact us at [email protected] to be a blog contributor. Let's discuss the details then.