HOW TO WEAR A LACE FRONT COSPLAY WIG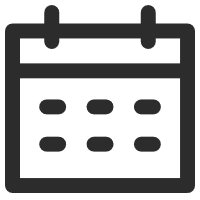 October 10, 2019
Synthetic Wigs 101
Views: 6338
Our lace front cosplay wigs are crafted with sheer lace tied to the front of the wig to give a natural wig hairline. These wigs are perfect to help portray your fantasy or cosplay character and finish off your cosplay look by adding fun colored hair! These days, lace front cosplay wigs are growing in popularity because of their natural look, affordability and variety of fun styles. Moreover, buying a lace front cosplay wig is easy, but wearing it properly is a different story.
Steps to Wear a Lace Front Cosplay Wig
The following points will help you wear your wig in simple steps!
• Firstly, it's always best to put on your cosplay make-up and costume before you put on your cosplay wig. The last thing you want is to accidentally get some make-up or craft glue on your new wig! Putting on your cosplay wig should be the final step in creating your cosplay look.
• Next, you have to arrange your hair for under the wig. If you have long hair, you can split your hair into two sections, braid them and then secure them to the back of your head. If your hair is short, you can simply fold it under the wig. As long as your hair is flat for the wig, any hair will be fine.
• Before you put on your cosplay wig, consider wearing a wig cap underneath. You may think that you might not be wearing the wig for long, so why bother? Well that's up to you, but a wig cap will smooth your hair down, giving the wig a more realistic shape. There are different types of wig caps including pantyhose caps, fishnet caps and soft viscose caps. The fishnet cap is lighter to wear and put on, but some hairs can come out of the holes. The pantyhose cap is smooth to wear. Soft viscose caps are also cooling and comfortable.
• Now, put the wig on your head. Bend down and pick up the wig with two fingers. Next position the wig's hairline against your own and flip it onto your head.
• Take some time to position the wig correctly on your head. Make sure none of your hair is showing and the wig cap is hidden under the wig.
• Next you can secure your wig. Most cosplay lace front wigs come with small combs inside the wig cap. Find these combs and then slide them into your hair underneath the wig cap. If you find the wig feels too loose on you, adjust the size with the adjustable strap in the back of the cap. Many people also find sewing a wig band in the wig can help the wig to feel secure.
• Once your wig feels firm and stable, you're ready to start styling the hair. Style the hair like the cosplay character you're dressing up as. Sometimes the wig might be a bit long, but only trim the hair if you know what you're doing as the hair doesn't grow back!
Finally, your cosplay look and hair is finished! I hope these steps helped you to put on and wear your cosplay wig correctly, especially if it was your first time!
If you have any questions feel free to email us at [email protected].
---
---
Writers Cooperation:
UniWigs are seeking for blog contributors who know and love hair. If you know alternative hair or hair related accessories, if you have great understanding of hair trends and fashion, if you are expert in hair care, if you have any experience with salons or celebrities, if you would like to share your experience to help people just like you make the right choice, now contact us at [email protected] to be a blog contributor. Let's discuss the details then.