7 COSPLAY WIG STYLING TIPS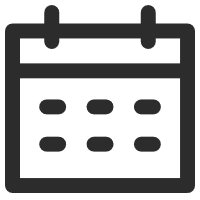 October 05, 2019
Synthetic Wigs 101
Views: 6479
Creating a fun cosplay character look has never been easier with lace front fun colored synthetic cosplay wigs. There are many cosplay wig options to choose from nowadays. However, simply wearing the cosplay wig with the same style can be boring and even limit you to playing the same character. It's now the time to style your wig for your wildest cosplay desires. The myth that styling a wig can damage it or reduce its lifespan is not true. If you style your wig correctly and with care in mind, you can style your wig without compromising its lifespan and quality.
Here are some cosplay wigs styling tips that you can consider for creating different styles depending on your costumes, characters you play, and more.
1. De-Tangle and Refresh
If you have used your cosplay wig many times, it may start to look tangled and twisted. This makes it look old and can impact your cosplay look. If you want to get back the original quality and look of the wig, firstly de-tangle the hair with your fingers to remove any knots, then gently brush through starting from the tips and working your way up to the roots. Then wash and condition the wig and finally once it is dry, you can straighten it on a low heat (under 220 degrees Fahrenheit). This will surely revive your cosplay wig!
2. French Braid
This hairstyle can look great on your cosplay wigs! Two French braid on either side of your head, or one French braid pulled to the side are perfect for cosplaying a younger or more girly character! To do this successfully, you can braid the hair following a YouTube tutorial. Adding flowers or sparkles to the French braid style can be great for nature related or girly cosplay characters.
4. Pigtails
Similar to French braids, pigtails can make your look feminine and young if that's what you're going for. Pigtails can also look great for cartoon characters or dressing up as a real-life doll. If you have been dreaming to transform yourself into a cute and fun character, you can do pigtails. It is an ideal choice of hair style for cosplaying. To add a twist to normal pigtails, you can try adding curls to the pigtails, creating bangs or adding bows, fun cat ears or other accessories!
5. Short Spikes
If you want to have a different style perfect for anime, go for short spikes. You can use hairspray or gel and twisting motions to create spikes. This style can work well on textured and shorter bob like wigs.
6. Long Hair with a Bow
If you're looking for a quick and easy style to create for cute anime girl vibes, look no further than long hair with accessories like a bow. Try wearing a headband with a bow on top of your head. A side fringe or bangs look great with this style. So does adding in a few loose curls to the hair. If you want to mix it up further, wear a pair of anime cat ears instead of a bow.
7. Sailor Moon Style
If you are cosplaying a female cartoon character or anime character, sailor moon is a super unique and cute look to consider. The high buns on either side with long pigtails is perfect for cosplay. For best results you'll need a long wig. This style takes a little more skill to create the high buns with long hair but it's so worth it!
Find all our cosplay wigs here:
---
---
Writers Cooperation:
UniWigs are seeking for blog contributors who know and love hair. If you know alternative hair or hair related accessories, if you have great understanding of hair trends and fashion, if you are expert in hair care, if you have any experience with salons or celebrities, if you would like to share your experience to help people just like you make the right choice, now contact us at [email protected] to be a blog contributor. Let's discuss the details then.