You have an Angel's face and don't let your hair ruin it!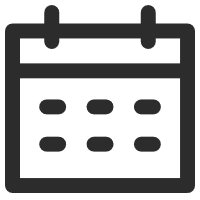 October 21, 2018
Hair Loss
Views: 2361
Hair loss can affect both man and woman and can bring serious anxiety to people. To find the beauty they're addicted to, they invest a huge effort to seeking for a perfect solution but always get exhausted during the process. To understand the fact more thoroughly, let's start from understanding what causes hair loss.
Heredity
Heredity is the most common cause of hair loss. Both male pattern baldness and female baldness can be inherited from either your parent's side of the family, though you're more likely to have it if both of your parents had hair loss. If we unfortunately have this kind of gene, we have no other choice but to accept it.
Physical stress
Excess physical stress can increase the male hormone level and caused the hair fall out. The causes of physical stress are often temporary, and the hair loss subsides as the body heals.
Pregnancy is one example of the type of physical stress that can cause hair loss. Pregnancy-related hair loss is seen more commonly after your baby has been delivered rather than actually during pregnancy.
Medications
Certain drugs can cause hair loss. Many of them are used to treat:
Cancer
Arthritis
Depression
Heart problems
High blood pressure
Dramatic weight loss
A sudden weight loss can result in hair thinning even though the weight loss is good for your health. A weight loss must follow a eating disorder and this inevitably can result in the lack of vitamin, protein and mineral deficiencies. The main components of hair is protein and it will fall out without the protein support. When you come back to a healthy and balanced diet, your hair will come back too.
Aging
It is quite common to see people having hair loss problems when they ages 50s or 60s. Normally, when people get older, their hair gets finer and thinner.
Excessive Styling
Each time you do your hair from a salon, you will find that the beautiful hair only last for a short time, like a month at top. That's because the styling, dyeing, curling/straightening can damage the hair and ruin the nutritional ingredients of the hair. Heat and chemicals can weaken the hair, causing it be fizzy, break and fall out.
After knowing the causes of hair loss, we can then work on the solutions. Lots of people choose medicines to cure the hair loss problem while at the same time causes some side effects. Actually, there is an easy way to cover the hair loss and regain your old beauty.
If you just at the beginning stage of hair thinning and want to add hair volume and length, UniWigs hair extension is your secret weapon to do so. We have clip-in, tape-in and halo hair extensions to meet your various needs.
In terms of a thinning/receding hairline or spot hair loss, you might need a topper to cover it.
When you are at a stage that topper is not able to cover the hair loss area, you might need a wig.
For male pattern baldness, we got you covered, too!

Some people might have this question that is wearing a wig or toupee might restrain the hair from growing back. No worries! Because the oxygen that the hair needs for growing is from the blood, it's not from the air. Wearing extensions, toppers, wigs or toupees will not affect your hair growing but also give your own hair a break.
---
---
Writers Cooperation:
UniWigs are seeking for blog contributors who know and love hair. If you know alternative hair or hair related accessories, if you have great understanding of hair trends and fashion, if you are expert in hair care, if you have any experience with salons or celebrities, if you would like to share your experience to help people just like you make the right choice, now contact us at [email protected] to be a blog contributor. Let's discuss the details then.