What's a Hair Topper?
A Hair Topper, also called a "wiglet" or "hair enhancer", is a natural-looking hair piece that you can clip or secure on your head to blend in with your own hair. Toppers are good for coverage on one targeted area of the head. They are smaller and lighter than wigs and you don't have to wear a wig cap or hide your existing hair when you wear them. A Hair Topper can be an easy & perfect solution for ladies suffering from hair loss or thinning hair. Hair Toppers will add volume and coverage at the top of the head where hair extensions can't reach!
Hair Toppers come in different base types, shapes and sizes, which are designed to disguise hair loss or thinning hair at various stages and different areas of the scalp. Some of them can offer more coverage over the crown or top area, while others may help conceal the hair loss in the front.
How To Select The Right Hair Topper?
Step 1 - Select the Base Type
Discover the different base types for Hair Toppers
For the ladies who are looking to purchase a Hair Topper for the first time, it is very important to know the different types of topper base constructions, so that you can find one that suits your needs. Please read the following blog post about all different types of toppers bases. (https://www.uniwigs.com/blog/hair-topper-101-the-different-base-types.html)
Step 2 - Choose the Base Size
How to choose the right base size for Hair Toppers
Choosing a Topper may seem easy, but it is important to consider your stage of hair loss, area of coverage needed and the condition of your biological hair when choosing a base size. Measuring correctly will prevent the topper from shifting, pulling or creating more hair loss. Please read the following blog post about how to choose the right base size. (https://www.uniwigs.com/blog/hair-topper-101-choose-the-right-base-size.html)
Step 3 - Choose the Hair Color
How to Choose the right Color for Hair Toppers
The color of your Hair Topper should match your own bio hair color as closely as possible. With years of experience, we highly recommend that customers utilize the following options to select the right hair color. Please read the following blog post about how to choose the right color. (https://www.uniwigs.com/blog/hair-topper-101-how-to-select-the-hair-color.html)
How To Wear a Hair Topper?
All the following videos will guide you to apply a topper correctly.
Applying a hair topper for a thinning top or crown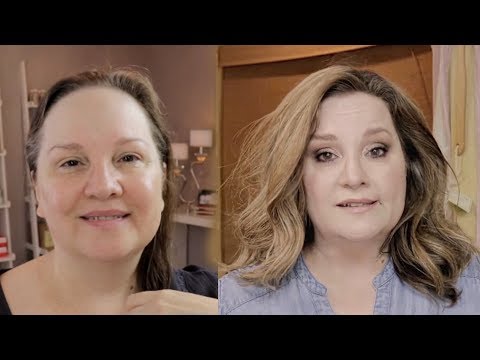 Wearing a hair topper for a thinning hairline
Change the hair parting on a hair topper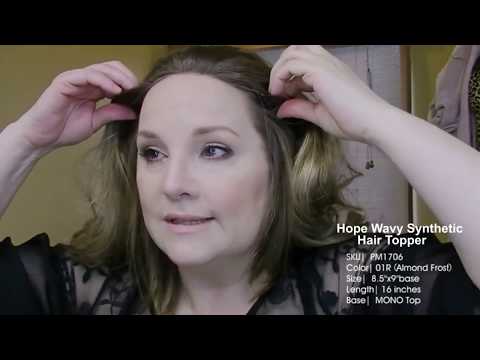 Watch all hair topper videos & tutorials, please click here
Customer Reviews On Best Selling Hair Toppers
I purchased my first human hair silk topper and absolutely love it! This is the Bella in 12". I like it much better being parted with the side bang look rather then the straight part that I was kind of hoping for. I as well had the issue where it didn't lay flat on my head but when I parted it off to the side it then gives it that volumized look. Other then that just added some curls and that was it.
"I've been wearing helper hair for a little over a year now and, as a result, my hair feels healthier than it has in years! My stylist noticed and we think it's because I'm washing less often and no longer heat styling my bio hair. :) Don't get me wrong, it's still thin as ever, but I'm now wearing my hair longer than I used to because it's healthier. I was recently ordering another topper (I know, I know...I gotta stop at some point...just not yet!)"
"Between the ER and the firehouse, my hair is always pulled back so no one really knows how horrible it truly is. But with my husband's work Holiday Party coming up, I wanted to look like a girl. So, I took my second Claire Remy to my stylist (magician) who cut her into this gorgeous bob. I sent a snap to my husband who told me (for the first time in our relationship) that I looked "amazing"! No words can describe how pretty I feel — and how grateful."
"Obviously right out of the box, HOPE TOPPER in Almond Frost. This Uniwig, synthetic topper looks and feels better, or at least as good as ANY human Hair Topper I've worn over the past 15 years! She needs a little trim but she's FABULOUS!"
How to Choose the Right Base Size?
Choosing the proper topper base size is not only going to make your hair piece look more natural, but also ensure that you are not pulling on hair causing further hair loss. The base size depends on your coverage needs.
First, you should measure the size of the area on your head you want to cover.
Take the front of the tape measure to the front of the hair line.
Take that back to the balding area where the balding area ends *to the back of the head
Hold finger on the correct like and get your first size
Now to get a side length, take the tape measure to the other angel to get the width *same way as above
Then you can choose a topper on our website with the base of a little bit larger size. Be sure to factor in clip attachments on base.  There must be a sufficient amount of hair to attach clip to. Adhesive is a secondary option.
Here is a video to show you how June Penny chooses the right size of the hair topper: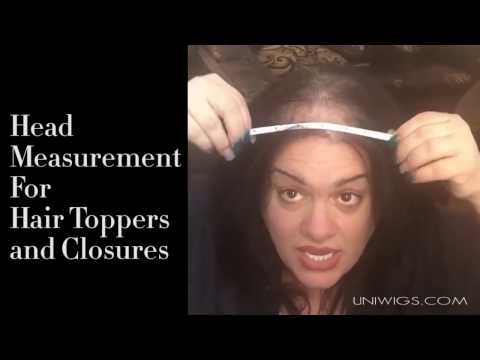 How To Create A Natural Looking Hairline And A Parting?
If you're wearing a hair topper as a daily protective style, you want your piece to look as natural as possible. But most people don't have a celebrity stylist on call to create a flawless fit.
Here are some tricks to make your fake hair look as authentic as possible
CREATE A NATURAL HAIRLINE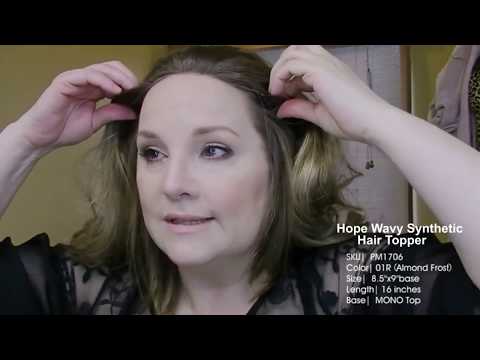 CREATE A NATURAL PARTING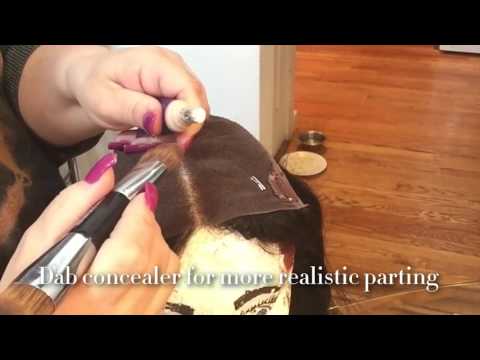 How To Cut Lace?
Toppers with lace front means there is a pieces of lace allocating in the front of the topper. The lace is the secret weapon to a flawless undetectable hairline. When worn properly the end result is an undetectable hairline giving the illusion that the hair is actually growing out of your own head. When you get a topper with lace, you need to cut the extra lace before you put it on.
Here is a video as a reference to how to cut lace.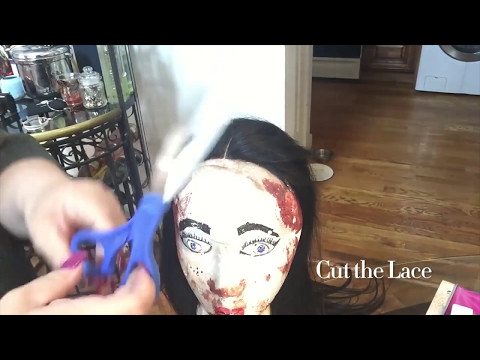 How To Know The Length Of Hair Toppers?
Hair length: the length of each strand of hair from roots to the tips.
Overall length: hair length from the crown to the end.
Here is the right way to measure the hair length: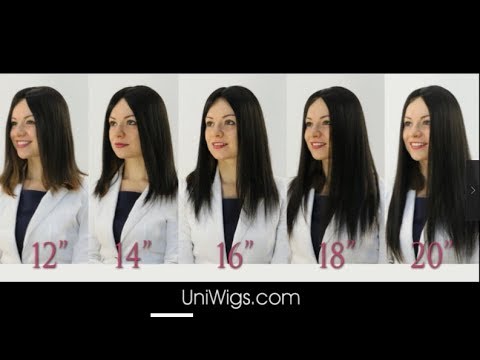 How To Choose The Right Density?
Hair length: the length of each strand of hair from roots to the tips.
Hair density refers to how thick the hair is. The hair density that you order is really based on personal choice and what looks best on you. Most women achieve a natural appearance with light to medium or medium density; however your choice will depend on your styling preferences and individual profile.
Know the density of your naturally grown hair:
It is very crucial to know the density of your naturally growing hair in order to effectively choose a hair system flawlessly matching your own one.
Age is also a factor determining an effective hair system:
Age is another crucial factor helping you to choose the correct hair density. To be more specific; say you are a young man then thicker (medium) type of hair density will suit you more than an old man who will look better in lighter hair density.
Hair Style also plays a vital role in choosing an effective hair density:
Hair styles contribute in giving your hair a natural and real look. Thick pattern of hair shall suit better to a layered hair style. One can go for adding bouncy curls to a thin hair density to make it look fuller and thicker
How To Care For The Hair Toppers?
Each topper, be that human hair or synthetic, should be well taken care.
Here is a guide to how to wash and condition a hair topper!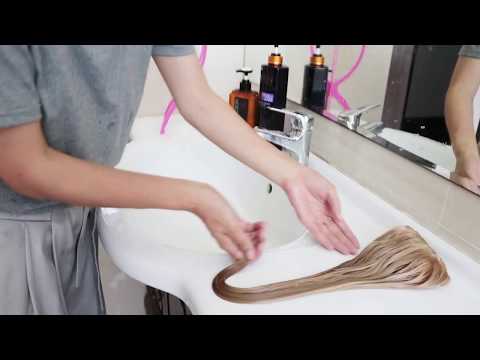 What Is Hair Return?
You may notice that your alternative hair piece, be that a wig or a topper, has shorter hair that may look like breakage. In most cases, this is not breakage and your wig is absolutely healthy. What you are seeing is something that is called a "hair return". Watch this video from our education experts to learn what a return is.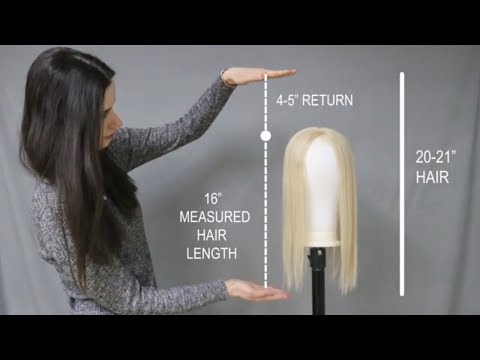 Can I Swim Or Shower With A Hair Topper?
We do not recommend this. It can put too much stress on the hair and create unmanageable tangles. Also, pool chemicals and salt can damage the hair and affect color.