Recommended Trending Bun Hairstyles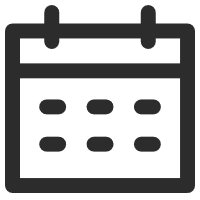 October 19, 2020
Fashion & Beauty
Views: 2816
People's aesthetics change as time goes on. We search for the most current and fashionable clothes, make-up, and hairstyles. Celebrities are usually in the forefront of style, and their outfits, makeup, and hair can start new trends. Recently, many stars have been wearing bun hairstyles, and the trend of bun hairstyles has swept around the world.
More than half of the year 2020 has passed, and there are new trending bun hairstyles to try this year. Find a trending bun hairstyle that suits you now! It will improve your style if you try a good looking hairstyle. Choosing the right hair color is also very important. Here we will go through the hottest bun hairstyles you need to try.
STYLE 1: Bun with extra-long fringe/bangs

Audrina Partridge's bun hairstyle with an extra-long fringe reveals an intellectual beauty look. The bun looks slightly casual and there are some stray pieces of hair left out at both her ears, which creates an air of effortlessness. The slightly curled fringe is left to frame her face. The soft and beautiful pieces of hair are perfectly presented, which makes her look noble and generous. If you want to try a mature and intellectual style, then this bun with an extra-long fringe is your best choice.
STYLE 2: Natural bun with no fringe or bangs

Girls who like to have natural looking hairstyles can try this natural bun with no fringe or bangs style, the same style worn by Miranda Kerr here. Tie your hair up in a ponytail first, and then wrap it into a bun and fix it on the top of your head with a hairpin. Then this casual natural bun is completed. There is no need to comb and polish it up. Let the hair from your forehead and the back of your head disperse naturally, to give a sense of natural beauty. Match this style with a pair of large sunglasses for a regal look.
STYLE 3: Bun with middle parting and curtain bangs

This modern and pretty bun as worn here by Bella Thorne, is perfect for providing a more feminine look. This bun can be worn to any event and would look great whether on a date or at work. In addition, the middle parting with sweeping curtain bangs frames both sides of the forehead, displaying the middle part, which not only highlights your facial features but also creates a neat look. This bun is the perfect choice for those looking for a sophisticated up-do.
STYLE 4: Flower bud bun

Through the advancements of the classic bun hairstyle, this modern flower bud hairstyle has been born. This bun style incorporates a twisted bun, revealing a drooping flower bud style, like a small umbrella, which is very stylish. The forehead and temples are neatly combed, which let the overall appearance of Emma Stone here look elegant. This flower bud bun hairstyle adds an elegant temperament without losing the flexible and casual spirit of buns.
STYLE 5: Knotted bun

This knotted bun hairstyle as displayed here by Amanda Seyfried looks sensational. To create this look, start with a ponytail, and braid it into three-ply looks, and then wrap and knot it around the top of the head. Then, fix it with a few bobby pins and it's done. This knotted bun hairstyle looks modern, as its shape is long - rather than forming a traditional round bun shape, so it looks very on-trend. Moreover, with the twisted braid, the overall shape appears retro and elegant.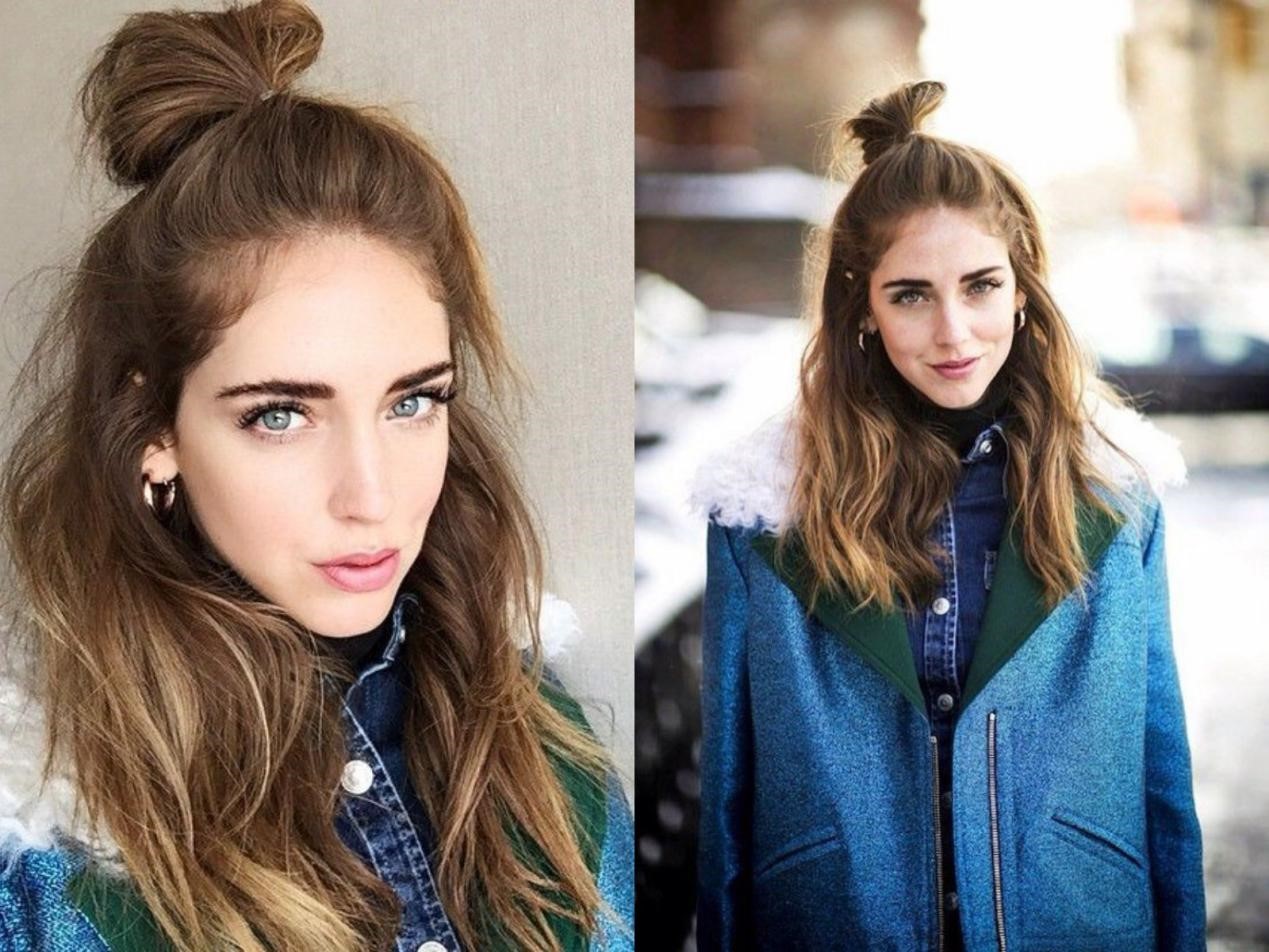 STYLE 6: Half bun

If you don't want to tie up all your hair, you can try this half-bun, the same as Chiara Ferragni. The method of making this half-bun hairstyle is very simple. Simply section off a small part of hair from the top of your head and tie it into a bun, and it's done. This style is very suitable for lazy girls. The small bun standing on the top of the head looks delicate yet effortless. This style looks great on shoulder-length hair or longer. As this style is without bangs, it makes the whole style fresh and comfortable.
STYLE 6: High bun

The high bun is the most classic form of bun hairstyles. The characteristic of the high bun is that the hair is combed very smooth, and the bun is tied high and taut. This hairstyle breaks the original stereotype of cute bun hairstyles, as it is more mature. For the perfect high bun, make sure to comb your bun to sit high up on the head. This type of bun looks better without any fringe or bangs left out. If you want a classy bun look like Olivia Munn and Jennifer Lopez, then the high bun is your choice.
STYLE 7: High bun with fringe

This bun with long bangs style has one thing in common with the high bun, they both need to be tied high. But for this bun, it does not have to be tied smoothly. This bun will look best if it is loose and even if it is slightly messy. If the bangs grow too long, you can learn from Kendall Jenner, and comb the bangs in a sweeping motion, leaving strands of hair out on both temples to create a casual feel. If the length of the bangs is above the eyebrows, it will look chic. Rihanna looks on-trend here wearing her high bun with neat bangs.
STYLE 8: Double buns

The double buns as worn here by Kendall Jenner and Katy Perry, look particularly cute and modern. To create these double buns, simply part your hair down the middle and tie two high ponytails, and then twist them into buns and secure with bobby pins. You can wear a pair of sunglasses or earrings to match with your double buns and complete your look.
We hope you feel inspired after enjoying so many trending and stylish bun hairstyles flawlessly demonstrated by these famous stars. Try a new bun hairstyle today and update your look this year!
Related Posts:
HOW TO MAKE A BUN FOR SHORT HAIR AND HOLD IT TIGHT
HIGH FASHION FESTIVAL HAIRSTYLES THIS SUMMER
HOW TO CHOOSE THE RIGHT BANGS
WHICH PONYTAIL IS PERFECT FOR YOUR FACE SHAPE?
---
---
Writers Cooperation:
UniWigs are seeking for blog contributors who know and love hair. If you know alternative hair or hair related accessories, if you have great understanding of hair trends and fashion, if you are expert in hair care, if you have any experience with salons or celebrities, if you would like to share your experience to help people just like you make the right choice, now contact us at [email protected] to be a blog contributor. Let's discuss the details then.