How to make a bun for short hair and hold it tight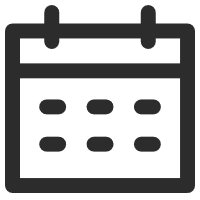 October 14, 2020
How tos and Tips
Views: 42422
Have you ever been there where you've picked up a fashion magazine and have gone through the pages, and stopped at the point where you saw an interesting hair updo? And have you ever wondered if you could ever style your hair like that at home? What if you have short hair? Is that still possible? We will take you through how you can make a bun for short hair.
Bun styles are a beautiful updo and just because you have short hair doesn't mean that you need to miss out on wearing a nice bun. We are often very busy on weekdays and are carried away socializing on weekends. We face hot temperatures often, and use lots of styling products, and we are always dedicated to looking fab every day. But sometimes we can't afford to spend much time on styling, and sometimes we are having a bad hair day and can't wear our hair down. This is why bun styles are the perfect hairstyle to incorporate into your beauty routine.
Buns for Short Hair Made Easy
Here we will be showing you how to make the following buns:
• Low Messy Bun
• High Ballerina-Style Bun
• Sleek Tomboy Bun
So, go grab a cup of tea or coffee and enjoy.
Low Messy Bun
Make the perfect low messy bun for your short hair using the steps below.
1. Make a Ponytail:
Firstly, gather all your hair at the nape of your neck, and tie it tight and secure in a low pony. No matter how short your hair is, this is definitely going to work as long as your hair can make a ponytail when gathered at the nape.
If you want to add a bit of spice, or you're making your bun for a special occasion, you can choose to gather your hair to the left or to the right.
2. Tease the Ponytail:
If you don't want a messy bun, just a low bun, you can skip this step.
If you do want the messy look, use a comb to gently tease your ponytail while holding it out. This will make your bun "messy" as well as add volume to it.
3. Pin Your Hair:
Take a little section of hair from your pony and curl it under the bun elastic. Secure the ends that won't stay using a bobby pin. Keep picking little sections of your pony and pinning them under until you have pinned all your hair and you have a messy bun. Then make sure all the ends are secured tight.
4. Keep in Place:
Spritz some hairspray onto your new bun and spray the rest of your hair to keep your hair in place.
High Ballerina-Style Bun
The steps below will illuminate how you can make a high Ballerina-Style bun on your short hair.
1. Make a Ponytail:
Firstly, make a high ponytail by pulling your hair over your head with a comb. If your hair is long enough to be gathered into a high pony then do it, if not then you can choose to go a little lower.
When you have gathered your hair, tightly secure it with a hair tie to make sure your hair doesn't fall out.
2. Tease the Ponytail:
Next, add some volume and texture to your bun by teasing your ponytail slightly with a comb.
Pick up one section of your ponytail and hold it out straight, then backcomb it gently towards your head. Keep repeating this step until your whole ponytail has been teased.
3. Divide the Ponytail:
Divide your ponytail into two equal sections. Make sure both sides are equal, with the same amount of hair.
4. Twist and Pin:
Now twist one section of the hair around the ponytail and tuck it underneath the ponytail base, making it curve round resembling a crescent moon. Use several bobby pins to pin the ends under. This will reveal the first part of your bun shape.
Now twist the other section of the hair this time up and over the ponytail and then tuck in the ends. Use several bobby pins to secure and keep them in place.
5. Tuck in And Spray:
Use a mirror to check for loose ends, and if you find any, tuck them in. If you find it necessary to use extra bobby pins, go ahead and use them. Hairspray your new bun and other parts of your hair to avoid loosening.
Sleek Tomboy Bun
The tutorial below will show you how to create a Sleek Tomboy Bun.
1. Prep Your Hair:
Make your hair wet and glossy by applying a mousse or gel, this will also help to keep your hair all together. Make sure the gel or mousse is evenly distributed by applying it from the roots to the ends of your hair.
2. Gather Your Hair:
Slightly comb your hair to make it appear smooth. Gather your hair just at the nape of your neck or a little higher, depending on where you want your bun.
3. Hold and Secure:
Holding your ponytail up straight, fold it in half, and cinch it to form a small-looped bun. Use the second ponytail to secure your bun. This will leave the ends of your bun sticking out close to the nape of your neck.
4. Spray to Hold:
Hairspray your bun as well as the remaining parts of your hair to keep it in place.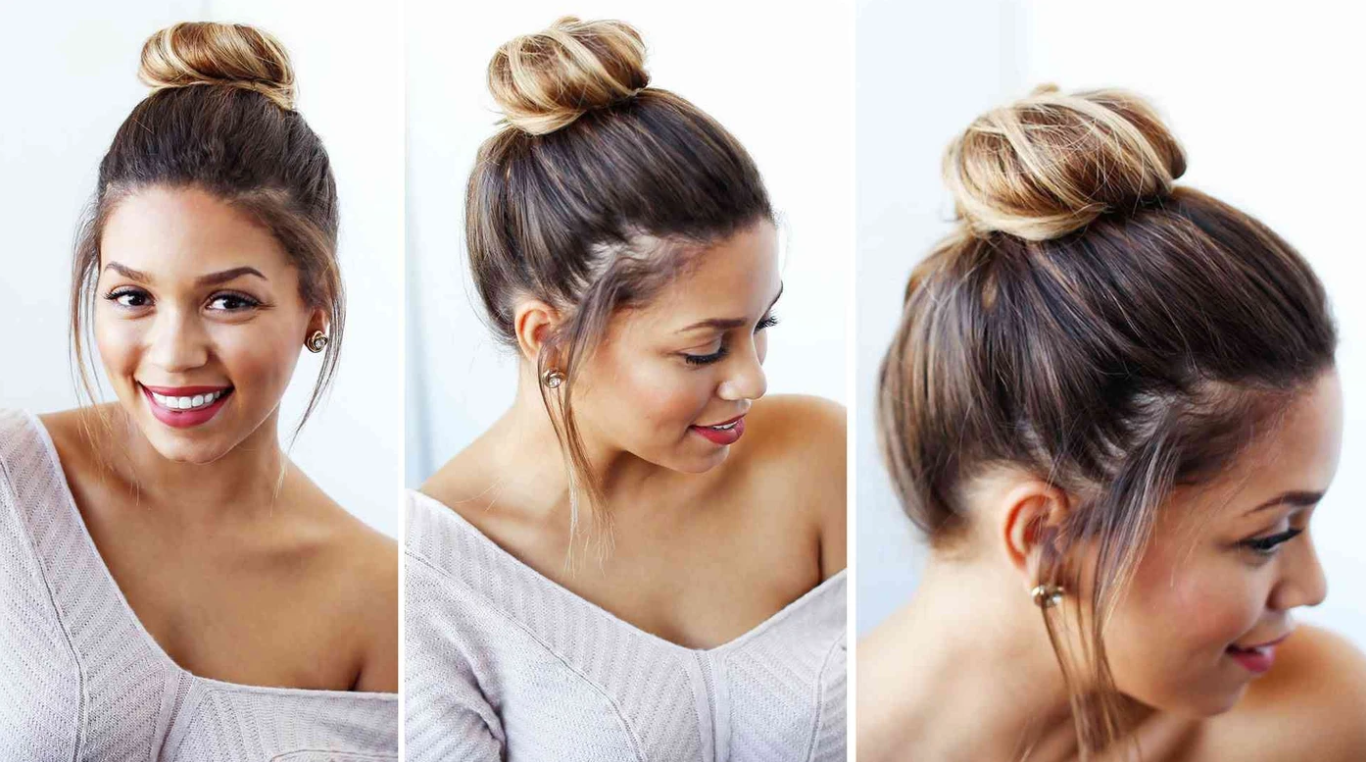 Bonus: Wear a Fake Bun
Wearing a fake bun is an easy alternative to making your buns yourself. A fake bun is convenient if you don't have much time to spare, or if your own hair is just too short.
Here are a classy human hair bun and a playful synthetic hair bun you should definitely check out if you are going for a fake hair bun.
So, we hope you liked our top easy bun hairstyles that you can make on short hair, which is not just classy but practical too. These buns help to keep your hair away from your face on those hot summer days, and they also make you look fab! So, don't miss out on the beauty of buns just because of the length of your hair.
And make sure to check out these cute fake hair buns if you can't make a bun in your short hair.
More Posts about Hair Bun Styles:
5 HAIR BUN HAIRSTYLES -THINNING HAIR TOOL
HIGH FASHION FESTIVAL HAIRSTYLES THIS SUMMER
HOW TO CHOOSE THE PERFECT HAIRSTYLE FOR YOUR WEDDING DRESS
---
---
Writers Cooperation:
UniWigs are seeking for blog contributors who know and love hair. If you know alternative hair or hair related accessories, if you have great understanding of hair trends and fashion, if you are expert in hair care, if you have any experience with salons or celebrities, if you would like to share your experience to help people just like you make the right choice, now contact us at [email protected] to be a blog contributor. Let's discuss the details then.