How to Choose the Right Bangs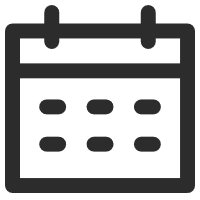 September 30, 2020
How tos and Tips
Views: 4754
To get bangs or not to get bangs? We all have been in there when we have looked in the mirror on the wall with a pair of scissors in our hands and asked ourselves that question. Sometimes getting a fringe is not the best option until you are comfortably sat in the salon chair waiting for a haircut by a professional.
Bangs are a classic and chic hairstyle trend that is here to stay. This is evident in the many fashion week runways and style trends. Bangs are also constantly worn by many celebrities out there, such as Zoey Deschanel and Dakota Johnson.
But don't just choose any kind of bangs, or else you might end up regretting your bang decision. There are a variety of different types of bangs to choose from, including fringe bangs, curtain bangs, micro-bangs, and so on. Different styles of bangs suit different people with different face shapes. This article will help you to choose the right bangs for you, based on your face shape, and how you can easily maintain your new bangs.
Now if you are looking for how to choose the right bangs (which you are probably looking for), read this article! We are here to guide you, on how you can select the right bangs for your face, helping you choose the one which gives you the most flattering look.
Expert Guide to Choosing the Right Bangs
Like we mentioned previously, we will help you to select the right bangs for you based on the kind of face shape you have. We have outlined the five most common face shapes and the right bangs for each of them.
The Right Bangs for a Round Face
Do you have a round face? If you have a full and wide face with round cheeks and soft edges, then you might have a round face.
Here are the perfect bangs for a round face: Thick bangs, swept to the side, and cut at a strong angle is ideal. Never settle for straight plain bangs if you have a round face, as they will accentuate the fullness of your face.
If you are round-faced and want to rock your bangs like a celebrity, then look no further than Emma Stone's side-swept auburn locks.
The Right Bangs for a Square Face
Do you have a well-defined square jawline and a face that is equal in width and height? If so, then you might have a square-shaped face.
If you fall into this category, avoid short bangs as they will pull your face down. Instead, opt for very long, heavy bangs, which are ideal (especially when you let them rest on the mid-eyebrow or a little below the eyebrow). You can equally style them as a straight fringe.
Consider Keira Knightley's bangs if you are looking for a celebrity guide, which she wears both straight across and side-swept.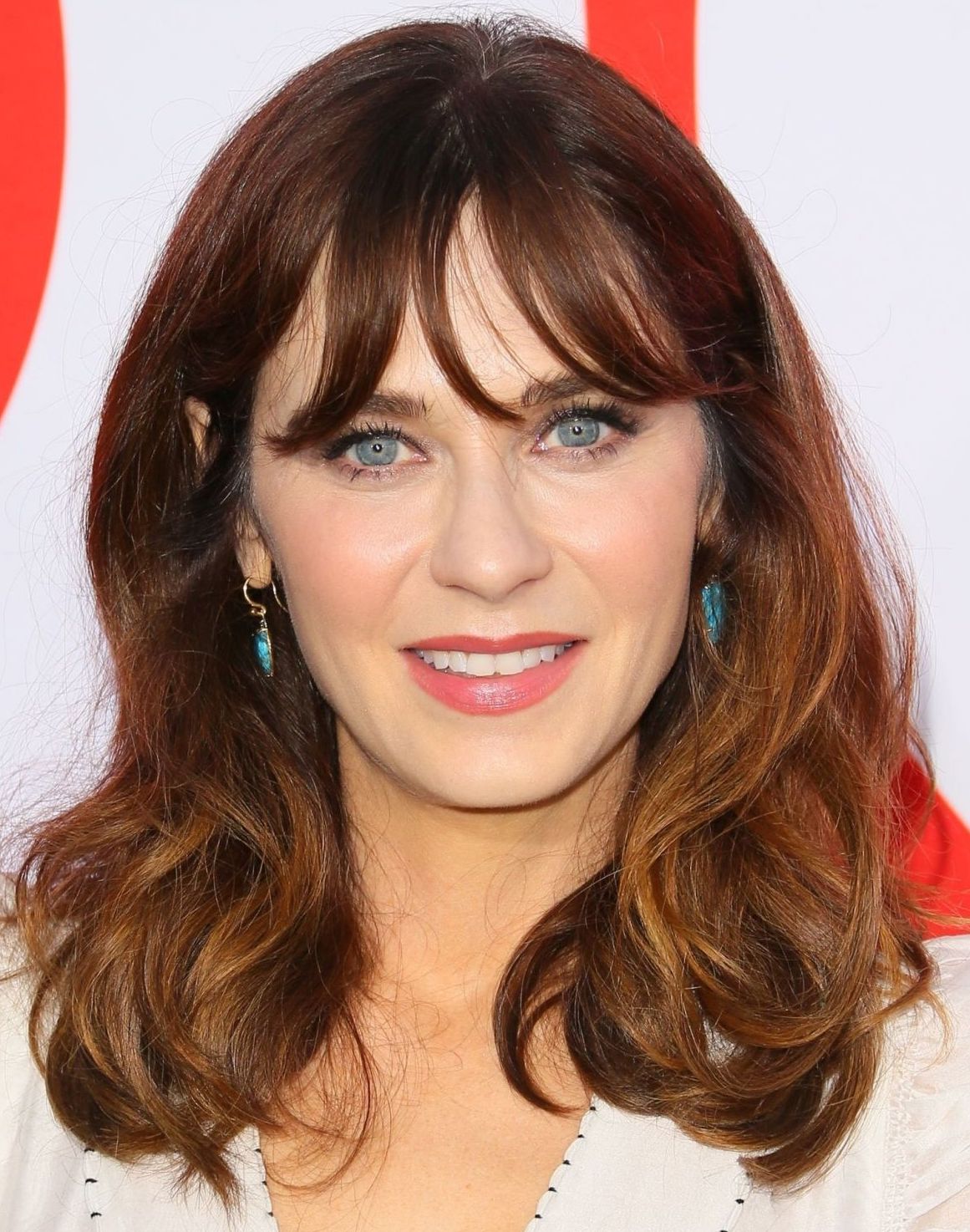 The Right Bangs for an Oval Face
Do you have an oval face shape? You know you have an oval face shape when your facial features are evenly balanced, with a forehead a bit wider than your chin and a rounded jawline.
The oval face shape is admired for its versatility. This face shape is one of the few that can get away with any style of bangs. You can explore bangs, from short fringes too long fringes as you wish.
Zooey Deschanel and Beyoncé are celebrities that you can look to if you have an oval face shape.
The Right Bangs for a Heart-Shaped Face
How do you know if your face is heart-shaped? If your forehead is wider, and your jaw is pointed with a small chin, then you might have a heart-shaped face.
If you have a heart-shaped face, then stay away from full-fringe thick bangs which will draw attention to your forehead. Instead, go for soft and layered side bangs which will accentuate your eyes and your mid-face. Allow the soft feathery bangs to emphasize your eyebrows and the tops of your cheekbones.
Reese Witherspoon is a celebrity you should look to if you have a heart-shaped face and want to rock your bangs in celebrity style.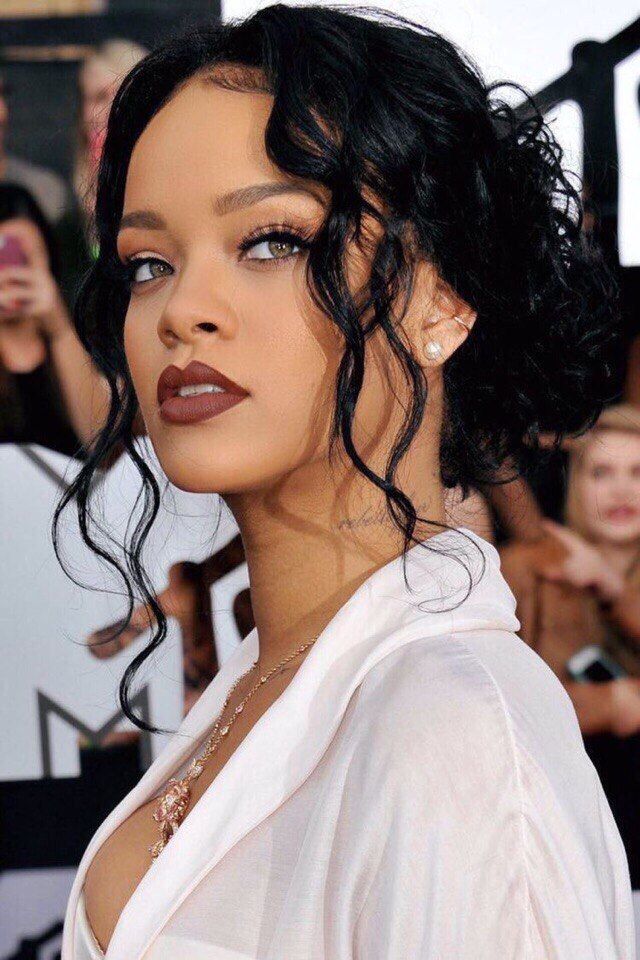 The Right Bangs for a Long Face or High Forehead
This face shape is somewhat similar to the oval face shape, but here, the forehead, the cheeks, and the jawline are all the same width.
If you have a face shape that is long, or you have a high forehead, avoid baby bangs because they will further elongate your face. Instead, settle for longer bangs that are gently longer at the sides, such as curtain bangs.
Rihanna is a celebrity reference here. She styles her thick bangs to compliment her face shape.
Taking Good Care of Your Bangs
In as much as this article has been written to inspire you on choosing the right bangs, taking good care of your bangs, and maintaining them is equally important.
There are three things you shouldn't ever forget if you have bangs to take proper care of them.
1. Always style your bangs. With bangs comes responsibility. You should style your bangs every morning. If you wake up and decide to go out without styling your bangs for the day, they could look messy. Your goal is to keep your bangs looking good and to do this you must give them some attention. Endeavor to blow-dry your bangs with a round brush as soon as you shower, because your bangs dry quicker than the rest of your hair.
2. Trim your bangs regularly. Remember your bangs need to be kept tidy and they need to be maintained. Bangs grow quickly, and if you don't trim them, they can grow out and disappear. To maintain your bangs, get them trimmed at least once every two to three weeks.
3. Keep your bangs clean. To keep your bangs clean, you will need to wash them regularly. Bangs can get greasy quickly because they rest on your face and can get oily. Regularly washing your hair will avoid both your hair and your skin on your forehead from becoming greasy. Spot washing your bangs is also ideal if you are pinched for time, as well as using dry shampoo.
Deciding to get bangs is one thing and knowing how to choose the right bangs for you and your specific face shape is another thing. Make sure you read through our guide to understand which kind of face shape you might have, as well as the best bangs for it.
---
---
Writers Cooperation:
UniWigs are seeking for blog contributors who know and love hair. If you know alternative hair or hair related accessories, if you have great understanding of hair trends and fashion, if you are expert in hair care, if you have any experience with salons or celebrities, if you would like to share your experience to help people just like you make the right choice, now contact us at [email protected] to be a blog contributor. Let's discuss the details then.