How To Clean False Eyelashes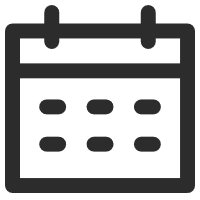 July 13, 2020
Fashion & Beauty
Views: 3448
False lashes add glamour to your entire make-up look and a good pair of realistic falsies don't come cheap. Luckily, false lashes aren't meant to be disposed of every time you use them and can be reused as often as you want. Although there's a catch - you'll have to keep them in good condition and clean them before or after each use.
Without cleaning your false lashes regularly, your false lashes will become accumulated with dirt, dust, debris, glue and of course mascara, which clumps to them and doesn't look flattering. Wearing false lashes that haven't been cleaned isn't healthy or hygienic and could cause eye infections. So, it is best to clean your falsies regularly to help them last longer and help maintain your eye health. Here is how you can effectively clean your falsies without damaging them.
Lashes come in different types and while some lashes (synthetic) do not require mascara application, others like the mink lashes do. Hence, there are different methods of cleaning for the different lash types but first, here are a few things you'll need.
1. Water (warm)
2. Cotton swabs/pads
3. Paper towel
4. Alcohol/makeup remover
Let's start with mink lashes
Once you've removed your falsies, place them on a paper towel and get a clean cotton swab. Dip this cotton swab in alcohol or any makeup remover solution you have, and then just go to town. Use this cotton swab to gently rub off the eye makeup, glue, and mascara from the lashes. Now, the lash bands (veins or strips) usually get really gross so you'll want to pay attention to those in particular.
Next, dip a new clean cotton swab into some warm water to clean off any excess gunk. When you're done, place the falsies on a clean surface and let them air dry. Do not squeeze them dry nor use heat, you'll ruin them.
Now for synthetic lashes
For synthetic lashes, place the lashes on a clean paper towel and spray them down with an alcohol-based cleanser or makeup remover to loosen up all the mascara, makeup residue, debris, and glue. You can also soak cotton pads in this alcohol remover and use the pads to clean the lashes. After clean with a pad soaked in water.
Now, for any glue residue that may still be stuck on the lashes even after cleaning them, do not attempt to clean them again. Instead it is better to use a pair of tweezers to pick off the softened glue from the lash band. Once you've done this you can store the clean, dry false lashes in its lash pack ready for your next use.
Cleaning your false eyelashes is a simple task and can be done easily without damage by following these simple steps. Cleaning your lashes will make your make-up look fresher, and will help your false lashes to last longer, so it's double worth it to clean them regularly.
Further Reading:
---
---
Writers Cooperation:
UniWigs are seeking for blog contributors who know and love hair. If you know alternative hair or hair related accessories, if you have great understanding of hair trends and fashion, if you are expert in hair care, if you have any experience with salons or celebrities, if you would like to share your experience to help people just like you make the right choice, now contact us at [email protected] to be a blog contributor. Let's discuss the details then.