How To Apply False Eyelashes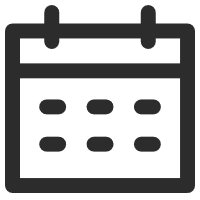 July 06, 2020
Fashion & Beauty
Views: 1948
A wise person once said, 'lashes are the wings of the eyes' and you can only fly as high as these wings take you. False lashes are an excellent finishing touch to make your look so much more put together and glamorous. False lashes are simple to apply once you get the hang of it. However, a lot of people struggle with applying falsies to begin with, especially people that don't wear them that often. The good news is that we're here to help you master the under-celebrated artistry of applying false eyelashes.
False lashes come in different types, lengths, designs, materials and of course brands! Being a newbie, it may be difficult to choose which ones will look best on you. Here's a pro tip: the most dramatic-looking lashes have the longest lengths and fullest densities and if drama is what you want, then go for the long, full wisps. If you want a more natural or everyday look, go for smaller and less dense lashes. Other than that, to master the artistry of applying false lashes, you're going to need:
1. Lashes of your choice
2. Applicator/tweezer
3. Mirror
4. Lash glue
5. Mascara
Getting started
Before you begin, remember that lashes come in sets of two. This only means that one piece is for your left eye while the other is for the right. In the event where the lashes aren't marked, simply hold the pack below your nose with the wisps of the lashes facing outwards. This should help you figure out which lashes are for which eye. Now you've got that figured out, you're ready for the next steps.
• Step 1: Removal
Gently peel the lashes from the plastic packet from its outer edge and never from the middle or inner corner. Use a pair of tweezers for this part to give you more precision.
• Step 2: Measure up
To make your falsies fit seamlessly, you'll need to measure them along your lash line first. To do this, rest the false lash strip above your lash line and compare the lengths. If the lashes are too long for your eye, trim the excess with scissors before you apply them.
• Step 3: Glue Application
With the glue applicator, apply a thin layer of glue onto the sticky part (vein or strip) of the false lashes and wait for a few seconds. The goal is to attempt to apply the lashes when the glue becomes tacky, for a more secure hold.
• Step 4: Application
The easiest way to apply lashes is to look in the mirror while you position the lashes onto your lash line. Bring the falsies over your real lashes directly on your lash line and then pat the lashes down onto your lid so that the glue dries. Start patting from the middle and adjust the edges accordingly.
After you've applied the false lashes onto each eye, wait a few minutes for the glue to dry properly. Then you'll want to merge your real lashes and the falsies together by applying some mascara to your lashes.
It may take a while to master this art and the first few applications may take a few tries, but once you keep going with it, you'll get better and may even be able to help someone apply theirs one day!
---
---
Writers Cooperation:
UniWigs are seeking for blog contributors who know and love hair. If you know alternative hair or hair related accessories, if you have great understanding of hair trends and fashion, if you are expert in hair care, if you have any experience with salons or celebrities, if you would like to share your experience to help people just like you make the right choice, now contact us at [email protected] to be a blog contributor. Let's discuss the details then.