How to Choose the Right Density For A Wig or A Topper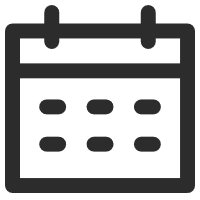 March 04, 2021
How tos and Tips
Views: 2092
Correct Hair Density = Most Natural Appearance
Hair density refers to how thick the hair is. Deciding which density to choose is a personal preference. Some people prefer a little more volume, while others prefer a more natural look, and some people like to have glamorous and full red-carpet-star volume.

1. Know the density of your naturally grown hair
It is important to know the density of your client's naturally growing hair in order to effectively choose a hair topper that flawlessly matches their hair.

2. Age is also a factor determining an effective hair topper
Age is another crucial factor to help you choose the correct hair density for your client. More specifically, a younger woman will usually look more natural in a thick or medium hair density, while an older woman will often look better in a lighter hair density.

3. Hairstyles also play a vital role in choosing an effective hair density
Hairstyles can contribute to giving the hair a natural and flattering look. Thick hair can suit layered hairstyles better, while bouncy curls can complement thin hair densities to add volume.




Most women can achieve a natural appearance with a light to medium or a medium hair density. Densities between 100% and 130% are considered light to medium density.

Keep in mind that just because a hair topper has a low density does not mean that it cannot cover up hair loss or hair thinning. Similarly, a higher density topper does not mean that it can cover up more hair loss or more hair thinning. The coverage is all up to the base size that is chosen. Hair density only refers to how thick the hair is.

At UniWigs, 130% is the most popular hair density. This density is considered to be a medium density. If a client wants to choose a natural-looking hair topper, a hair topper in a density of 130% would be a great choice.
---
---
Writers Cooperation:
UniWigs are seeking for blog contributors who know and love hair. If you know alternative hair or hair related accessories, if you have great understanding of hair trends and fashion, if you are expert in hair care, if you have any experience with salons or celebrities, if you would like to share your experience to help people just like you make the right choice, now contact us at [email protected] to be a blog contributor. Let's discuss the details then.