9 TIPS - HOW TO CARE FOR CURLY HAIR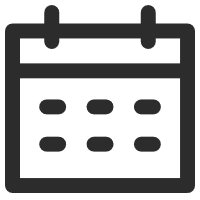 October 22, 2020
How tos and Tips
Views: 1945
Curly hair is beautiful to see. Curls look the most alluring when they are soft healthy curls with shine and definition. However, curls do not look fabulous when then they are not taken care of. Maintaining your curls can be challenging, but with the right hair tricks, you will be able to take care of your curls easily. This article will help you to take care of your curls and maintain their sweet looks.
Below are our top tips, so that you can take good care of your curly hair:
1. Stop over washing
Washing your hair too much opens hair cuticles and can strip the hair of its natural oils. Curly hair is known for easily drying out compared to other hair types and washing the hair too frequently will only dry out your locks further. The more you keep shampoo away from your curly hair, the better. Our hair only needs to be washed a couple of times a week maximum. If you feel that your hair is becoming frizzy, go for protective styles the keep the hair from further frizzing and not dip it in water.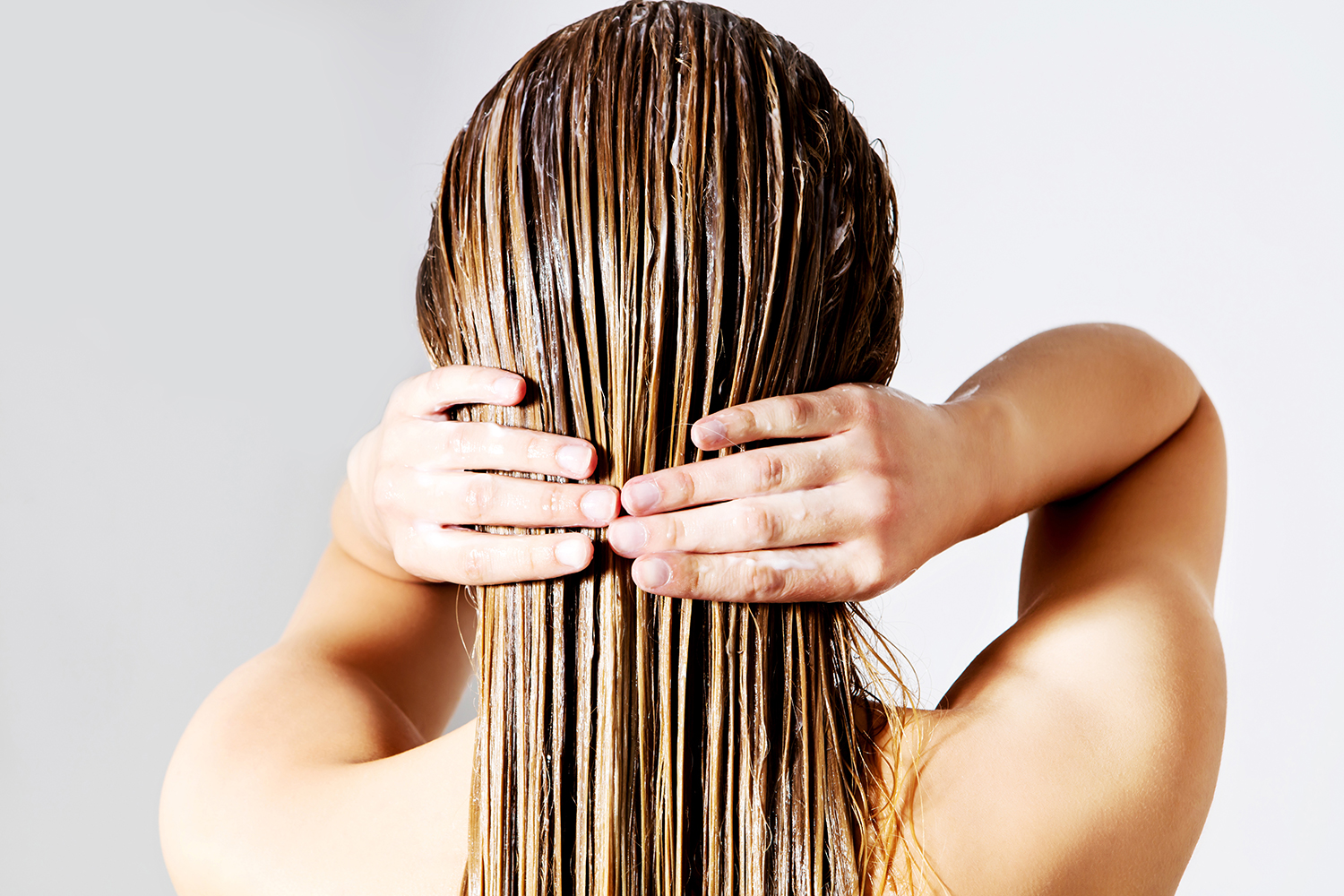 2. Keep the scalp clean
Keeping your hair from constant shampooing does not mean that you shouldn't wash your hair at all. Proper grooming demands that we should keep every part of our bodies clean and this includes our hair and scalp. Washing curly hair is crucial to achieving healthy hair growth. Washing our hair gets rid of buildup from hair creams, oil, and dirt from the environment which all accumulate on the scalp. No one wants to accommodate the accumulation of all these for long. This is the reason you must wash your hair. While shampooing, concentrate on achieving a clean scalp by massaging your scalp with your fingertips. Another thing to remember is to avoid getting too much shampoo on the ends of your hair.
3. Stay away from sulfate and alcohol
Alcohol and sulfate are known ingredients for drying out the hair. Since curly hair is more prone to dryness, it would cause more harm than good to use any products that contain alcohol or sulfate. You can use any good product that is alcohol-free on your curly hair to get your desired results.
4. Keep your hair hydrated
Curly hair needs to be kept hydrated and full of moisture. As you know, curly hair can easily become dry, so it is your duty to replenish the moisture it loses. You can achieve this by using a quality conditioner after shampooing. Deep conditioning treatments and hair oil treatments once a week will also help to keep your locks nourished. When doing a hair oil treatment, massage your hair thoroughly. Oil such as olive oil, argan oil, almond oil, or coconut oil is strongly recommended for this treatment. Trust us, you'll love your curls by the time you finish this treatment, and your curls will be dancing with joy.
5. Don't dry your hair with towels
Many people have this habit of rubbing their towel on their hair to dry the water off after washing. Towel drying hair damages the curls by opening the hair cuticles and causing frizz. Next time you wash your hair, use a cotton t-shirt to gently dry your hair. Go easy and gently; crumple and squeeze the leftover water out, then go again. Allow your hair to airdry naturally.
Some hair has the characteristic of frizzing or becoming very dry when it dries. If you have hair like this, you should apply a conditioning leave-on product for curly hair, like an activating cream or conditioning spray before it dries completely.
We're sure you wouldn't want your hair to become frizzy when it dries. To avoid this, do not in any way interrupt the drying process by fiddling with your hair too much. Keep those hands off your hair! Playing with your hair or running your fingers through your hair is a big no-no for curly hair.
You can also go for the option of using a diffuser to dry your hair if you don't have enough time to spare. To use a diffuser, hold it close to your scalp steadily after you have flipped your hair upside down. The wind escaping from the diffuser is capable of frizzing the hair so you don't need to move the diffuser around your hair too much.
6. Keep your brush away from your hair
Hairbrush and curly hair are enemies. The only tool you might need with your curly hair without losing your curls is a wide-toothed comb. It is best to comb through your hair before you wash it. Another way you can keep your curls tidy without losing them is to run your fingers through them gently like a comb when your hair is wet. When your hair is wet, it is more susceptible to breakage. You might want to be gentle when dealing with wet curly hair.
7. Don't use mousse or hairsprays
Remember to stay away from any products containing alcohol or sulfate. Mousse and hairspray often contain these ingredients and are therefore not good for your curls. You may be tempted to use them anyway to get the shine they give. Hair oil and a leave-in conditioner will give your hair the healthy shine it needs.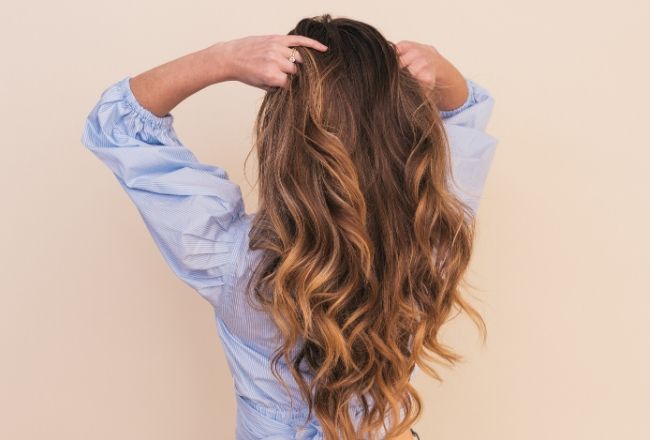 8. Reduce the heat
Using excessive heat on your curls can make them lose their natural curl pattern. This is not what you need. Your curls look best when they are healthy and bouncy. So, heat should be completely avoided if possible. Allow your hair to airdry naturally when possible. Going for a month without using hot styling tools can also help your hair to heal and regain its lost hair nutrients. In a situation where the use of hot tools is unavoidable, you should reduce the heat down to a moderate level and make sure you use a heat protectant.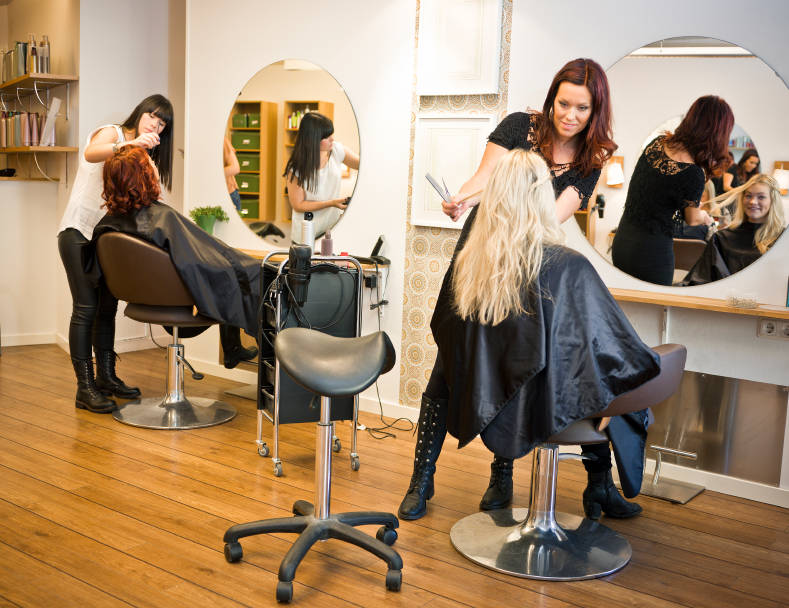 9. Go for a curl expert hairdresser
Taking on board all our top tips for curls is great, and to cap it all, go for a hairstylist that is a curl expert. Imagine keeping your hair in good condition for weeks, only to visit a hairstylist who mishandles your hair. You would have to go back and start the journey afresh. This explains why you need an expert; someone with experience in handling and cutting curly hair. Always ask your stylist if they have experience cutting curly hair. A good hairstylist will not only style your hair professionally, they will help you keep the hair in such a way that straightening it will never even occur as an option for you.
Further Reading:
2020 HAIR COLOR AND STYLE TRENDS
HAIR TOPPERS 101: HOW TO SELECT THE WAVY OR CURLY HAIR TOPPERS
HAIR EXTENSIONS 101: CAN I STILL WEAR HAIR EXTENSIONS IF I HAVE CURLY HAIR?
BENEFIT OF WEARING WAVY HAIR TOPPER
---
---
Writers Cooperation:
UniWigs are seeking for blog contributors who know and love hair. If you know alternative hair or hair related accessories, if you have great understanding of hair trends and fashion, if you are expert in hair care, if you have any experience with salons or celebrities, if you would like to share your experience to help people just like you make the right choice, now contact us at [email protected] to be a blog contributor. Let's discuss the details then.