Benefit of wearing wavy hair topper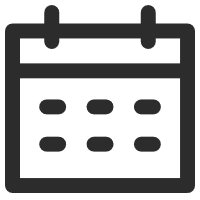 October 17, 2019
Hair Topper 101
Views: 3078
Volume, volume and more volume. Yes, you got it right! Your curls give your hair more depth. Even if you have fine or thin hair your mane will always look voluminous. Your hair is always on point with lots of volume and personality. Who needs dry shampoo or mousse or hairspray or any volume-inducing hair stuff? Not curly-haired girls, that's for sure.
Fewer knots and tangles. When curly hair is tangled, it is a lot less noticeable than knotted straight hair. Straight hair is also known to get more split ends, which is very obvious. And of course, curly hair is unique and beautiful! Girls with straight hair spend countless hours curling their hair with products and high temperatures, which can be unhealthy for your hair. If you are blessed with naturally curly hair, you should be proud to show it off!
You've got to admit not having to wash your hair as often. Curls not only look good, but they also disguise your dirty hair even when it's past due for a wash. From not shampooing your hair for a day or two to not needing to blow dry your hair, your curly hair is definitely requires low maintenance! Like your straight hair friends, once they skip a day of washing their hair, their hair goes flat and boring. When you skip a day or two of washing, your hair has a new bounce to it! Did we mention, that less shampoo, equals saved time and money? No complaints here!
No combing; get ready in minutes. The best thing about curls is that you don't have to comb it! You can just wake up and leave. Sometimes the frizz makes your look come together. The frizz gives your hair that 80's looks to it that you can sport with any look. You don't have to pull out a blow dryer, flat iron, curling iron or other heat styling tool before you're ready to go.
Curly hair is super versatile. One of the best benefits of having curly hair is that it is so versatile. You can wear your hair in so many different styles and it looks fab with accessories like beanies, headbands, head wraps, scarves-pretty much anything and everything. Curly hair also looks so cute braided, in a top knot or in a fierce ponytail.
To get a perfect human hair topper, we have to consider the texture, the length and hair volume.


UniWigs 6.5"x6.5" Wavy Upgrade Claire Plus is a new high-quality topper that provides you with beautiful and luscious hair for a radiant look. It has been enhanced, made thicker and more voluminous from roots to ends, to offer a fuller head of hair. The hair is 100% virgin remy human hair that has been designed to blend in with your own hair. The human hair can be styled just like your own and can be used with heat tools.
---
---
Writers Cooperation:
UniWigs are seeking for blog contributors who know and love hair. If you know alternative hair or hair related accessories, if you have great understanding of hair trends and fashion, if you are expert in hair care, if you have any experience with salons or celebrities, if you would like to share your experience to help people just like you make the right choice, now contact us at [email protected] to be a blog contributor. Let's discuss the details then.