HAIR TOPPERS 101: HOW TO SELECT THE WAVY OR CURLY HAIR TOPPERS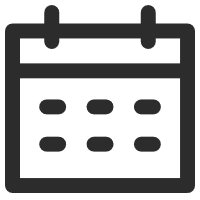 October 18, 2019
Hair Topper 101
Views: 17509
Lots of ladies suffering from hair loss or thinning hair would like to wear hair toppers to fix the problem. For some of those ladies born with the wavy or curly hair texture, they would like their hair topper's hair texture to match their own perfectly. Therefore, UniWigs has developed different styles of hair toppers with curly or wavy hair texture to meet our customers' needs. Here are some popular & latest styles of hair toppers with the curly or wavy texture.
1. 6.5"x6.5" Upgrade Claire Plus Wavy Virgin Remy Human Hair Mono Topper

UniWigs Newly designed, Wavy Upgrade Claire Plus is the Wavy version of Upgrade Claire Plus hair topper. This hair topper has expertly created the permanent & beautiful waves starting from the roots, all the way to the tips to mimic real waves and match most wavy hair textures. Wavy Upgrade Claire Plus, made from 100% of high quality virgin remy human hair, features a 6.5" X 6.5" mono top base with a lace front, which can not only offer the ample coverage over the crown and top area, but can also create the natural looking hairline in the multi-direction.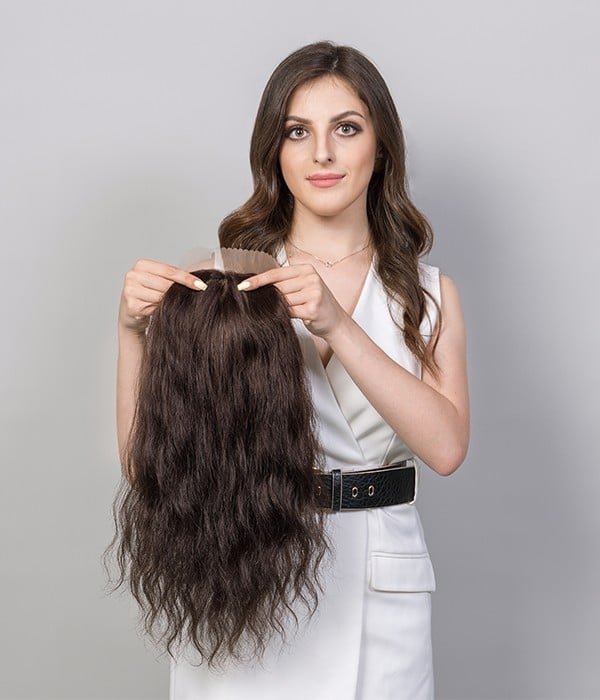 2. 5.5"x6" Vickie Wavy Virgin Remy Human Hair Mono Topper

UniWigs Vickie Mono Hair Topper is a 100% virgin human hair clip in topper that can gives you seamless volume and coverage at the top of the head. Vickie features a lace front with a monofilament top and it has 4 strategically placed pressure-sensitive clips for a secure fit. The lace front can create the natural looking hairline, which can be a great choice for ladies with receding hairline and the 5.5"x6" Mono base can give the appearance of your own natural scalp.
3. Claire Curly Wave Virgin Remy Human Hair Topper - 5.5"×5.5"
The Claire Curly Wave Topper is a supremely natural hairpiece with a curly wave hair texture and made from quality Virgin Remy human hair. The base size is 5.5"x5.5" inches wide offering ample coverage. It offers a lace front that creates a natural looking hairline and allows for off-the-face styling. The mono top base will allow you to create the very realistic looking hair part.
4. 8.5"x9" Hope Wavy Synthetic Mono Hair Topper
UniWigs Hope Wavy Hair Topper is a 16"Middle Length Mono Hairpiece with 8.5"*9" extra Large Base, which can provide more coverage through the top or crown of the head than the medium size hair toppers. This Hair Topper's base is made of soft Monofilament mesh with lace front, allowing for parting versatility, which can also create the illusion of the natural hair growth on the scalp. Featuring 5 pressure sensitive clips, the Hope Wavy Hair Topper can attach quickly and simply over your existing bio hair and securely stay in place through the whole day. Made from 100% Japanese Kanekalon synthetic fiber, the Strands of the Hope Hair Topper do look and feel like real human hair, soft and smooth.
5. 6"x6" Charleigh Curly Virgin Remy Human Hair Lace Hair Topper
Charleigh Curly Topper, made of 100% Remy Human Hair, is a beautiful curly hair piece, which features a 6"* 6"hand-tied lace base that provides excellent coverage for hair loss or thinning hair. This hair topper's breathable full lace base can allow you to create the natural looking hair part in any directions.
Related Post:
---
---
Writers Cooperation:
UniWigs are seeking for blog contributors who know and love hair. If you know alternative hair or hair related accessories, if you have great understanding of hair trends and fashion, if you are expert in hair care, if you have any experience with salons or celebrities, if you would like to share your experience to help people just like you make the right choice, now contact us at [email protected] to be a blog contributor. Let's discuss the details then.