8 Things to Consider When Buying a Ponytail Extension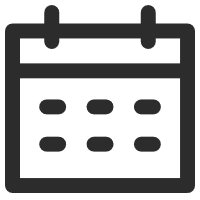 June 15, 2021
Hair Extensions 101
Views: 4124
When you are ready to purchase a ponytail extension, what features should be considered? Does it matter the look you want to go for?
Here we will list eight main points you should know about before purchasing a ponytail hair extension.
1. Length
You may already have an idea about what ponytail length you want to go for. You should be able to see the image from the retailer's website if you've looked online. But here's the problem, if you want a different hairstyle than the picture shows, then the length will look different. For instance, if the image shows a high ponytail, but you want a low ponytail, and the website doesn't show how that style looks, you have to guess how it looks like. So, it's a good idea to know the actual length of the ponytail the retailer describes on the website. For instance, if you want a ponytail that comes to your waist, and you like a high ponytail, then you can use a tape measure to measure how long it would have to be. Then choose the length you want. And if you want to create a different hairstyle, you could know how long that looks like too.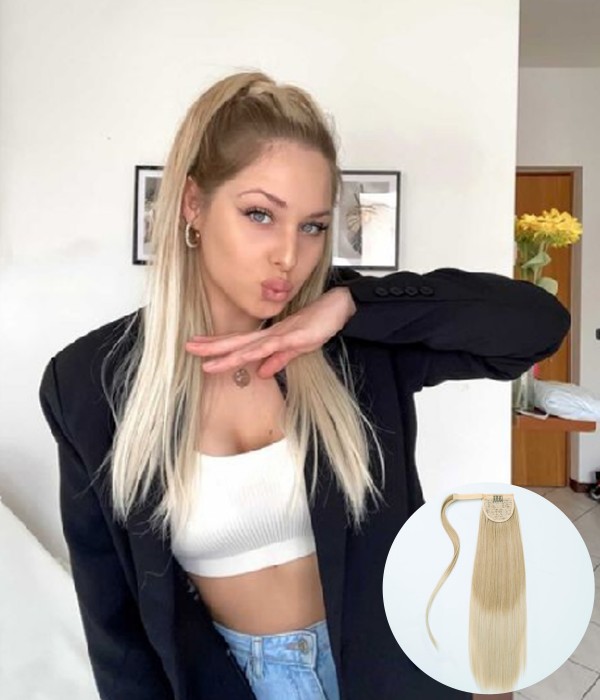 2. Color
Many people like to choose a ponytail extension that is the same color as their own hair. This always looks natural. Although, there's no need for the color to be exactly the same as your own hair. If you compare your hair ends with the top of your hair, you will see that the color is slightly different, but it looks natural. So, the main point is to make sure that the connection is natural.
So how do you choose your ponytail extension color? Well, once you look at all the shades in your hair, including the top and the bottom of your hair, then you can more easily choose a ponytail color. You could go for a solid color to totally match your hair, or you could choose a highlighted or lowlighted ponytail that includes the hues of your hair.
You could even choose a ponytail hair extension that is a completely different color to your hair. Whether you wear it for special occasions, or to suit your personality, it's entirely up to you!
3. Texture/Style
The texture and style of the ponytail extension should be simpler to choose. Just follow your heart and choose what you like! Textured and wavy ponytails, unlike straight ponys, usually have much more volume. Although, like our human hair, curly or wavy hair ponytail extensions can easily become tangled or frizzy. That doesn't mean you can't wear a wavy pony. Just remember to deep condition it and take more care when styling it. Textured ponytails are always popular because of their bouncy look.
4. Volume
Sometimes, the volume comes down to the weight (in grams) of the ponytail extension. For us, it means fuller, longer, and bouncy hair. Now you know this, you can determine the hair volume you need.
5. Weight
There's no doubt that lightweight ponytails are more comfortable to wear. The longer the ponytail, the heavier it is. In the same length, a human hair ponytail is heavier than a synthetic one. If you have super fine hair, it's better to go for a synthetic ponytail.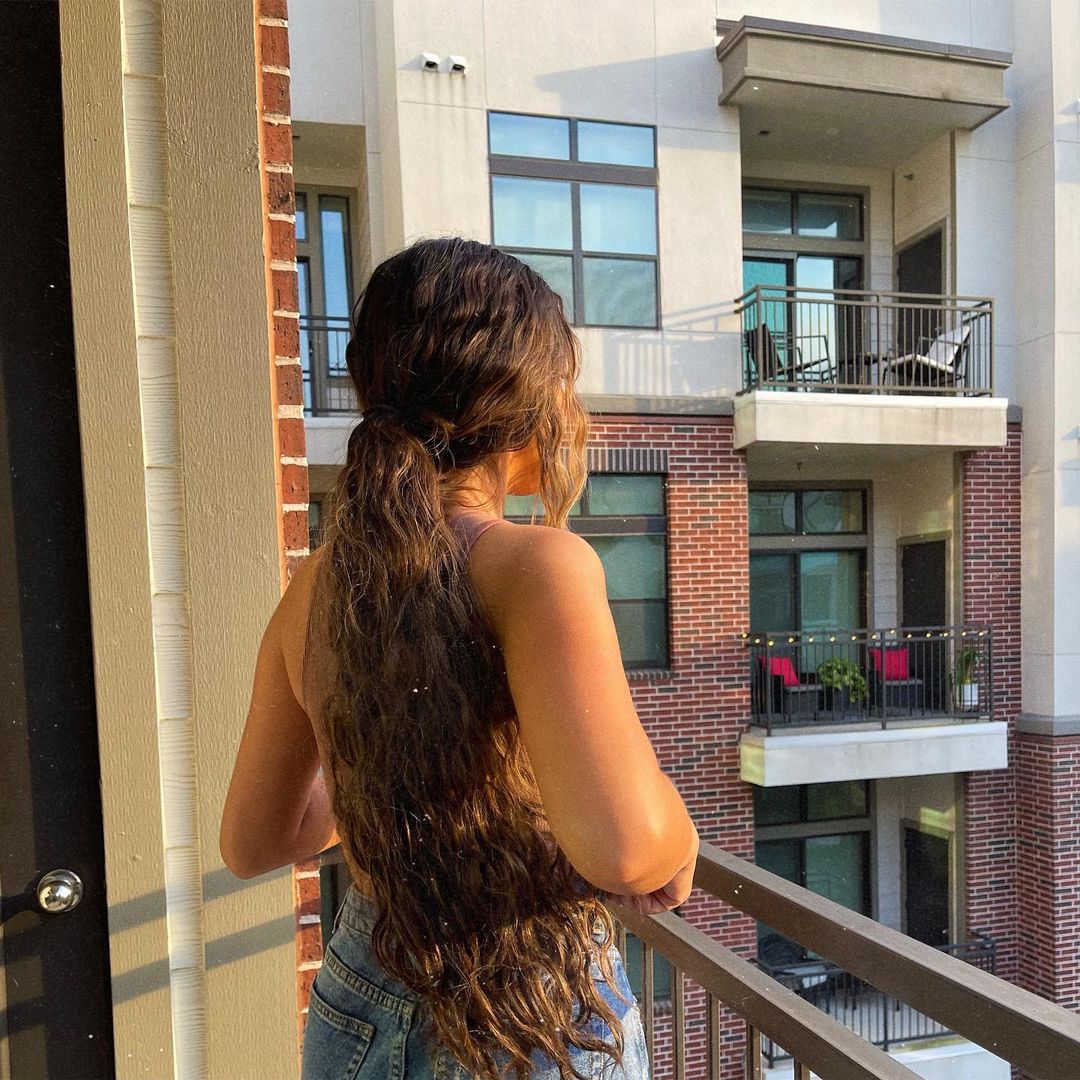 6. Fiber
The two main types of hair fiber include human hair and synthetic hair. Different fibers have different specifics. We know human hair has great benefits because it's super similar to our natural hair, and it can be curled and heat styled.
However, synthetic fiber is becoming more popular and high quality. There are many kinds of synthetic fiber such as Kanekalon, Futura, and others. Whatever they are, no one wants synthetic hair that is too shiny. UniWigs use a special heat-friendly synthetic fiber that's super similar to natural hair.
7. Price
The price is a major factor we care about, right? Buying the right ponytail extension depends on the budget we have. Human hair is expensive, and if you have limited money, you should avoid human hair. Opt for an affordable but stylish synthetic ponytail instead. It is true that there is more choice when it comes to synthetic ponytails.
8. How to wear
Knowing the structure of the ponytail and how it attaches to your hair is so important. Some people worry that the ponytail might slip from their heads. This can happen if it is not attached properly during the application. Here's a comment we saw from a follower of another brand, she comments about her ponytail extension:
"My ponytail once dropped off in an elevator on the way to a very important meeting with a business client. I kicked it to the side and kept moving. A very unscrupulous associate used that opportunity to start screaming down the hall about my lost ponytail. Another associate stopped him and notified HR. They weren't happy with him outing me and called him in. It wasn't littered. It was jammed in the elevator door's machinery and it was captured on security cams. I stopped the elevator and allowed security to handle it."
The main reason for a ponytail extension dropping off is that the ponytail wasn't secured to the hair very well. If you wear a wrap-around ponytail, make sure it includes a small comb inside the actual ponytail. This small comb inserts into your hair for extra security.
Another thing to remember to avoid ponytail slippage is to avoid combing it too much while it is in your hair directly.
Moreover, when you tie your hair into a ponytail, you would use an elastic to tie all your hair into the ponytail. Then a common method of applying a ponytail extension is to insert the small comb into the elastic. However, we suggest that you tie another elastic near the first elastic and insert the small comb of the ponytail extension into the second elastic and wrap it around. This method is actually recommended by Chris Appleton who is a famous celebrity hairstylist.
The third point to remember here if you want to have a high ponytail, we suggest making it as sky-high as possible. Because of gravity, the ponytail will naturally pull your hair down. The heavier the ponytail and the lower it is, the easier it to slide off.
Finally, when you tie your hair with an elastic, make sure it's not too loose. If your own hair is loose, that means your ponytail will also be loose.
So, we hope this blog helped you to choose your perfect ponytail extension. Check out all UniWigs ponytails here.
Related Posts:
10 REASONS TO WEAR A PONYTAIL
3 ICONIC PONYTAIL STYLES INSPIRED BY KIM K, JLO AND ARIANA GRANDE
HOW DO YOU APPLY A PONYTAIL EXTENSION?
---
---
Writers Cooperation:
UniWigs are seeking for blog contributors who know and love hair. If you know alternative hair or hair related accessories, if you have great understanding of hair trends and fashion, if you are expert in hair care, if you have any experience with salons or celebrities, if you would like to share your experience to help people just like you make the right choice, now contact us at [email protected] to be a blog contributor. Let's discuss the details then.