10 Reasons to Wear a Ponytail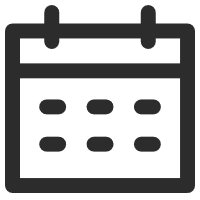 June 10, 2021
Hair Extensions 101
Views: 3453
A ponytail is a well-known hairstyle that is easy to do by ourselves. The ponytail hairstyle can be traced all the way back to Ancient Greece and Egyptian times. The ponytail grew popular in the mid-20th century due to the hairstyles of movie stars and the arrival of the first Barbie.
Nowadays, we wear ponytails for many reasons. Some people might be curious and have a few questions about ponytails, such as:
1. Is it okay to wear a ponytail every day?
2. Is a low or high ponytail better?
3. Can a ponytail cause hair loss or hurt my scalp?
Many people love ponytails. Here are some reasonable occasions for people to wear a ponytail.
1. For thin or fine hair
Thin and fine hair is defined by how much hair volume you have currently. If you experience heavy hair loss, we don't suggest wearing a ponytail. You need enough hair to hold your ponytail up and you don't want to put any extra weight on your hair if you're experiencing a lot of hair loss.
If you have medium-thin hair, but you are not satisfied with your hair volume or your hair looks very thin at the ends, then ponytails can be a great hairstyle for you. Lots of celebrities with thinner hair wear voluminous ponytails, and they create that special hairstyle with a ponytail.
2. For short hair
We love short hair, it's easy to care for and style, right? But sometimes, you might wish for longer hair and might want to change your hairstyle according to your mood. Growing your hair for months seems like a long task. The quickest way is to get a longer ponytail. Ponytail hair extensions are great if you want to change your hairstyle for a while. What's more, is that you don't have to wear your ponytail extension every day, you could wear it for half the day or even just for a few hours.
The length of ponytail extensions varies from 8 inches to 35 inches, and the weight can vary from 20grams to 250grams. The longer the ponytail, the heavier it is. So, it's best to know the length and weight before you purchase a ponytail extension to wear.
3. For elaborate hairstyles involving accessories
There are many unique ponytail hairstyles that can be created. It's fun to make new hairstyles with all kinds of hair accessories. We use wigs, hair extensions to do braids and ponytail extensions for elaborate ponytails as well as braided ponytails.
4. Popular with kids
It's super fun to create hairstyles for young girls. We all know that kids can be energetic and lively, and their hair can easily become tangled and messy from playing. So, ponytails are helpful. Busy moms can create a pretty ponytail, pigtails, buns, and braids on their kids which they will love.
5. For parties
Now there are so many choices of hairstyles to wear for parties. You can gather all your hair up on top and straighten it like Katy Perry. Or you could take a section of your hair and wrap it around itself to make a low chic ponytail like Jessica Alba. Ponytails are a versatile hairstyle for any party.
6. Convenient hairstyle
When you wake up in the morning, one of the first things you might do is tie your hair up in a simple pony. You want to wash your face, brush your teeth, you want to eat, and get ready. Long hair can get in the way and a ponytail is convenient. But don't worry, these loose ponytails won't cause you any hair loss.
7. During exercise
Whether you are a pro athlete or not, ponytails function well for what sport demands. Whether you're going running, dancing, or rock climbing, it's best to keep the hair out of your eyes when working out, and a ponytail is super easy to do.
8. Fashion statements
From Grammy Red Carpet looks to Paris Fashion week, we have found the key elements of fashionable ponytails from celebrities' hair. Hairstylists don't miss the opportunity to show off their styling talent.
From modern pompadour hairstyles to the buzz cut, the faux hawk to the chic pony, each celebrity will have a different hairstyle. Pay attention to their hairstyles, and you might find a gorgeous new ponytail to wear.
9. For safety
People with short hair don't have this issue, but if you have long hair, we suggest wearing a ponytail when you need to focus your full attention on an activity, or when hair becomes a hazard. A low or a high ponytail depends on your preference. As we mentioned previously, if you exercise, your hair may go into your eyes which could be dangerous depending on the sport. So, a ponytail is a suggested hairstyle for safety.
10. For keeping your hair out of your eyes
If you have long hair, when you pull up your hair and tie it in a ponytail, we suggest using several elastics to tie your hair in sections. The finished hairstyle will look like a bubble ponytail, but you don' have to fluff out the hair for each section. Just keep all the hair together and it will let you concentrate while you focus.
There are so many different ponytail extensions available from different retailers. We aim to help people feel their best. UniWigs Ponytail extensions are great choices for transforming second-day hair, feeling put together at home, and rocking the long pony of your dreams! Sometimes, the cutest look you could possibly sport is a nice and volumized ponytail. It's not too complicated, it takes less time to style once you get the hang of it, and, most importantly, it gives you a flawless style without looking like you tried too hard.
Get longer, thicker ponies with the UniWigs Ponytail Collection in minutes! Shop here for UniWigs ponytails.
Related Posts:
3 ICONIC PONYTAIL STYLES INSPIRED BY KIM K, JLO AND ARIANA GRANDE
HOW DO YOU APPLY A PONYTAIL EXTENSION?
WHAT YOU NEED TO KNOW ABOUT UNIWIGS PONYTAIL HAIR EXTENSIONS
---
---
Writers Cooperation:
UniWigs are seeking for blog contributors who know and love hair. If you know alternative hair or hair related accessories, if you have great understanding of hair trends and fashion, if you are expert in hair care, if you have any experience with salons or celebrities, if you would like to share your experience to help people just like you make the right choice, now contact us at [email protected] to be a blog contributor. Let's discuss the details then.