5 REASONS TO CONSIDER BALAYAGE HAIR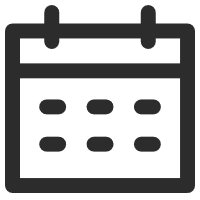 November 01, 2020
Fashion & Beauty
Views: 1788
Balayage hair is easy to fall in love with. Hand-painted highlights, seamlessly cool hair, and the added beauty when the hair becomes sun-kissed make balayage desired by many. Balayage is a term that was coined from the French word, "balayer" which means "to sweep". The name actually refers to the way the colour is applied and not the colour itself. With balayage, a more natural-looking highlighting effect is achieved by hand-painting the hair colour onto the hair with a brush. Balayage is popular because the end result looks more natural, and has fewer contrasting stripes than traditional highlights do, serving an amazing colour overall. The hand-painted highlights achieved makes for a natural combination of contrast and brightness throughout the hair.
You may have heard about the different hair coloring trends, including baby lights, ombré, and now balayage. You might wonder if all these are names mean one thing. No, they do not mean the same thing but they are all techniques that gear towards lightening the hair. Let's look at the differences:
Babylights just as the name implies, are made to look like a baby's natural highlights and they are extremely thin and fine.
Ombré refers to a transitional color graduating from dark to light. If you ask for ombré hair at the salon, you will get hair with lightened ends and darker roots. The end of the hair is usually bleached so that there is a clear difference between the colour shade at the top.
Balayage also has different shades of colour, but not like the ombré. With balayage hair, the ends of the hair can be a few different colors, and darker than ombré because balayage is sparingly painted. With balayage, the colour is painted onto the hair, and the colour fades and transforms into nice light-shaded ends. Balayage mirrors what can happen to your hair if it were to be naturally lightened by the sun.
Now we have an idea about what balayage hair looks like, I am sure you are thinking about giving it a try. The following are five more reasons to consider going for balayage hair.
1. Maintenance culture
We all know that anything that concerns our hair requires maintenance, and any hair that requires a bit more maintenance can discourage people from trying it. The good thing about balayage is that it does not fall under the category of hair that demands extra maintenance. Balayage can give you less stress as it looks natural – balayage can look like your biological hair growing from its roots. Hence, you can take care of balayage hair similarly to how you would do to your own hair. Less work, right? Less work also translates to less time. You do not have to visit the hairdresser every few weeks to touch up your hair, as your roots will likely be darker and won't need repeated bleaching.
Also, less money will be spent too because you don't need to go to the hairdressers as often. With balayage, less continuous damage is done to the hair because there are long periods in between salon visits. A well-known hairstylist attests that her customers with balayage hair only need to visit her every 6 to 9 months.
2. Balayage hair is customized
You know it will fit beautifully when a dressmaker takes your measurements down and individually designs your dress with your chosen materials and style in mind. Similarly, balayage is made tailored to fit you. Your hair texture, hair length and even hair colour are the basis for the hair colour choice, gradation, and application. You see, balayage is customized to suit just you and your hair. No two balayage hairstyles look the same. This is because of different people's features that affect the pattern of the balayage they wear. If you are looking for reasons to switch to balayage hair, add this to the list of reasons to try it.
3. It is stylish
Balayage is not a fairly new thing, but it has been on-trend for years, thanks to celebrities like the Kardashians who have brought it to the limelight. As the days pass, balayage gains more popularity. Different people want to wear balayage hair. If you search for the "balayage" hashtag on Instagram, you will get more than 20 million results. Therefore, balayage is a stylish, modern, and fashionable hair color choice. So get on-trend this season and switch to trendy balayage hair and you will not regret it.
4. Balayage is an all-weather hair
Some hair colours are known to suit just some occasions and seasons. This is not the same when it comes to balayage hair. Balayage hair will look beautiful all the time and anywhere. Be it a casual or a professional occasion. Balayage hair has a natural-looking dimension that has an effortless blend of light and dark colours without any harsh lines. You can see how natural balayage hair looks. You can therefore have balayage hair at your place of work or anywhere at all. Balayage hair is perfect for any event you want to rock it too, and it gives you a classy look.
5. Balayage is for all hair types and lengths
It is worth mentioning that balayage is perfect for all hair types. You can get balayage hair even if you have kinky hair or a very dark hair colour. No hair texture or colour is marginalized with balayage. Some people maintain that balayage looks better on curly hair, but the truth is that balayage looks amazing on all hair types. Balayage looks great on both dark and light hair, depending on how light you want your shades to go. There is balayage for brown hair and balayage for blonde hair. Any of these can be used as a tool by your colorist to make your choice of balayage. Balayage works well on any hair length apart from very cropped hair.
By now, you must be considering balayage for your hair. Trust us, you can never go wrong with balayage. Remember to visit your hair colorist if you decide to go for balayage, as you may not get a perfect result if you do it yourself.
Related Posts:
17 MOST TRENDING HAIR COLORS YOU MUST TRY IN FALL & WINTER 2020
2020 HAIR COLOR AND STYLE TRENDS
OMBRE BALAYAGE HAIRSTYLE IDEAS FOR LONG HAIR IN 2019
---
---
Writers Cooperation:
UniWigs are seeking for blog contributors who know and love hair. If you know alternative hair or hair related accessories, if you have great understanding of hair trends and fashion, if you are expert in hair care, if you have any experience with salons or celebrities, if you would like to share your experience to help people just like you make the right choice, now contact us at [email protected] to be a blog contributor. Let's discuss the details then.