4 questions you may ask about uniwigs hair extenions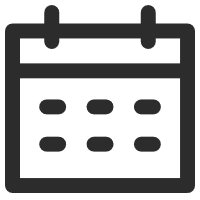 April 24, 2021
Hair Extensions 101
Views: 1083
What if you don't have my hair color?
So, if you've looked around at all the colors on our website, and you still can't find your hair color, don't worry! There are two options to get your hair color.
Firstly, UniWigs human hair products can be dyed darker, so you can learn how to dye a light blonde human hair piece to your exact shade.
The second option that can help you to save time and money is to get your human hair product color customized by UniWigs.

How do I get my color customized?
You can send us an email to [email protected] with some recent selfies of you that clearly show your hair. All photos should be taken in natural daylight without direct sunlight or any filters.
For clear photos, let all your hair down and take photos from several angles, including the front, left side, right side, back, top and bottom.
All these photos are necessary to make sure that we can recommend or create the right hair color for you.
How long is the shipping for UniWigs hair extensions?
It may take several business days to process your order, regardless of the shipping option selected at checkout. If the order time of your hair extensions is marked as 3-5 business days, that means it's in stock, and your order will be processed, packaged, and shipped out within 3-5 days excluding weekends and holidays. You will receive a confirmation email within 24 hours after you have placed your order.
If the hair extensions you ordered are marked as longer than 7 business days, for example, it's marked with an order time of 2-3 weeks, that means it's out of stock. Your order will require 2-3 weeks to produce the product. Your order will then be shipped out within 3 weeks from the date you ordered.
All orders are usually processed within 24 hours. They will be shipped out the next day if they are in stock or they will be produced the next day by our own UniWigs factory.
We ship Monday through Friday, excluding weekends and holidays. Shipping times will depend on your location. For more information, please click here.
How long do UniWigs hair extensions last?
The lifespan of UniWigs hair extensions is determined by several factors, including the type of extensions, how well they are taken care of, what hair care products are used on them, and how often they are worn.
Tape-in human hair extensions are semi-permanent hair extensions, and the tape can last from 6 to 8 weeks. Tape-in extensions don't need to be applied and removed every day as they are semi-permanent. Once your natural hair grows out a little, you should replace the adhesives and re-tape the tape-in extensions into your hair. You can remove the tapes with a tape-in remover by yourself or go to the salon to get it done. The tape can be re-applied 3 to 5 times or for as long as the hair still looks nice!
Clip-in hair extensions and halo hair extensions are the most frequently used hair extensions. These hair extensions can be put on and taken off anytime anywhere. Clip-in human hair extensions can be worn for 1 to 2 years with the proper care.
Synthetic hair extensions can be worn for 3 to 6 months or even longer, depending on how well they are cared for.
When it comes to the lifespan of hair extensions, it depends on how often you wear them. Do you wear them every day? At weekends? Or just for special occasions? With frequent wearing, your hair extensions can last you several months, but if you wear them less frequently, they could last you even longer!
Other main factors include how you store your extensions and how you care for them. If your hair extensions aren't properly stored, they can easily become frizzy. We recommend twisting or braiding them and then storing them in an exclusive box. When you are wearing hair extensions, carry a brush in your bag, so that you can brush through your hair extensions when they become tangled.
To help to keep your extensions in the best shape possible, we recommend watching our Haircare and Top Tip videos on UniWigs Hair extensions.
Further Reading:
WHAT DO YOU NEED TO KNOW ABOUT HAIR EXTENSIONS?
HOW TO CHOOSE THE RIGHT COLOR HAIR EXTENSIONS?
---
---
Writers Cooperation:
UniWigs are seeking for blog contributors who know and love hair. If you know alternative hair or hair related accessories, if you have great understanding of hair trends and fashion, if you are expert in hair care, if you have any experience with salons or celebrities, if you would like to share your experience to help people just like you make the right choice, now contact us at [email protected] to be a blog contributor. Let's discuss the details then.