How to choose the right color hair extensions?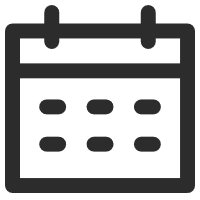 March 06, 2021
Hair Extensions 101
Views: 2905
At UniWigs, we offer 39 different hair color shades including both human hair colors and synthetic hair colors. Ranging from black to blonde, and from highlight to ombré, there are plenty of colors to choose from.
Human Hair Colors
G-1B Off Black - (Slightly lighter than Jet Black)
Off Black is recognized as a frequently used hair color. Off black is a shade lighter than #1 Jet black. Off Black resembles a carbon black, and it is darker than Natural Black.
NB Natural Black (Brownish Black)
Natural Black can be bleached and dyed as this color has not been processed. Natural Black is lighter than Off Black but darker than Dark Brown.
211 Espresso Brown (Dark Coffee Brown lowlighted with Darkest Brown)
G-2 Dark Coffee Brown is the shade of dark coffee beans.
210 Truffle Brown (Medium Brown lowlighted with Dark Coffee Brown)
G-4 Medium Brown (Rich Chocolate Brown)
G-6 Light Brown
6-8 Pecan (Chestnut Brown blended with Lightest Brown with dark roots)
8-12 Toffee (Lightest Brown blended with Dark Blonde)
T-414 Rooted Mocha (Medium Brown roots fading into Espresso Blonde)
Espresso Blonde is Ravello Blonde lowlighted with Medium Brown. Rooted Mocha has a root length of 4" and is an ombré color.
16R Chocolate Caramel (Mahogany Brown highlighted with Golden Blonde & Copper Brown)
01R Almond Frost (Golden Blonde highlighted with Ash Blonde with Dark Roots)
14-24A Cream Soda (Dark Blonde highlighted with Light Blonde)
G-18 Dirty Blonde
Y-22 Powdered Peach (Strawberry Blonde with Ash Blonde highlights)
Y-686 Caramel (Light Brown highlighted with Platinum Blonde)
10R Creamy Ice (Gold Blonde blend with Light Blonde and dark roots)
T-486 Sunshine Ombre (Light Brown highlighted with Platinum Blonde)
LMD Limestone (Silver Grey blended with Dark Grey)
24-613 Summer Shandy (Light Blonde blended with Platinum Blonde)
G-613 Platinum Blonde
Synthetic Hair Colors
H1B Off Black Darker Black
02 Natural Black
H4 Light Natural Black
04 Medium Brown
H246 Cinnamon Brown
H6 Dark Brown
06 Light Brown
H220 Almond Brown
Medium Brown Highlighted with Strawberry blonde
This shade is the best and simplest color to blend with if you have brown or very dark blonde hair.
16R Chocolate Caramel
H18R Double-Frost-Java (Medium Brown and extra frosted highlights of Beige Blonde and Ash Blonde without roots)
Unlike solid Medium Brown, this frosted color gives a totally different hue.
The frosted highlights make this color flattering.
01R Almond Brown
H18-613 Beach Blonde
H14-24 Honey Blonde Blend
10R Creamy Ice
24-613 Summer Shandy (Platinum Blonde with Sandy Blonde Lowlights)
Pure Platinum Blonde mixed with the darker Sandy Blonde lowlights provides a surprisingly flattering everyday look.
H613B White Blonde
TB613
TBGRAY
H616 Sunrise (Sandy Blonde roots fading into Ash Blonde)
This Sunrise ombré color has a root length of 11". Ombré remains one of the hottest hair color trends. Ombré is a color that is shaded or graduated in tone. For Sunrise, the bottom Ash Blonde shade is very similar to Platinum Blonde.
H618 Bronzed Blonde (Light Brown Highlighted with Golden Platinum)
This Bronzed Blonde hue is mostly a Light Brown shade, highlighted with warm Platinum Blonde for a neutralized look.
HT611 Tawny Brown (Light Brown to Brownish Orange)
Tawny Brown is a solid color that looks great on brunettes. This shade also looks good on dyed hair that has become faded.
Choose the perfect hair color for you here: https://www.uniwigs.com/103-hair-extensions
---
---
Writers Cooperation:
UniWigs are seeking for blog contributors who know and love hair. If you know alternative hair or hair related accessories, if you have great understanding of hair trends and fashion, if you are expert in hair care, if you have any experience with salons or celebrities, if you would like to share your experience to help people just like you make the right choice, now contact us at [email protected] to be a blog contributor. Let's discuss the details then.