What kind of wigs suit women with thinning hair?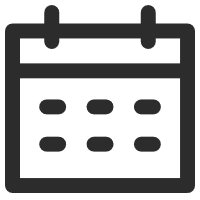 June 02, 2020
Hair Loss
Views: 17361
Hair loss affects people of all ages and genders. Hair loss is prevalent in many women, who might experience hair loss for different reasons. Hair loss is not that uncommon in women. In fact, many well-known celebrities experience severe hair loss issues. If you are experiencing hair loss, hair thinning, or complete hair loss, there are plenty of stylish and comfortable wearable hair solutions available. Thankfully, due to wigs and hair toppers, women are not inhibited by hair loss and can wear any hairstyle they want. Over the years, wigs have gone through incredible transformations to now become a luxury item desired by women of all ages. While wigs and toppers are an easy solution for covering up thinning hair, there are a couple of things to keep in mind to enjoy them.
Hair loss in women
Hair shedding is a natural occurrence, on average; we lose about 100 strands a day. While that might sound like a lot, new growth replaces fallen strands. When hair strands are not replaced quickly enough, hair loss and thinning may occur.
Factors that contribute to hair loss in women
Age - As we age, hair naturally becomes thinner. These are physical developments resulting from the ongoing changes in your body, as well as menopause and the use of medications which may affect hair growth. Ultimately, hair tends to lose its thickness, volume, and overall look with age, which is natural.
Lack of vitamins and iron - vitamins and iron are needed for strong hair. Studies show that anemic patients have a high tendency to lose their hair due to a lack of iron. Therefore, iron and getting enough vitamins are essential to hair health.
Stress and lack of - stress disrupts the entire functioning of the human body. Stress effects hormonal balance, appetite and quality, which can be harmful to hair.
Overuse of hair products - too much of anything is harmful, especially for your hair. Flat irons, blow dryers, relaxers, dyes, and too much pulling and tugging can all damage hair, and these results are seen over time, leading to thinner hair. Luckily, wigs are available to cover these lapses and keep our style alive.
Choosing wigs for thinning hair
With so many wigs to choose from on the market, it can be overwhelming for women looking for the right one. Whether your thinning is temporary or permanent, wigs can provide a much needed boost and help you to feel confident.
Full wigs offer security because they cover the whole scalp, so that no hair thinning, or balding areas are on show. Wigs also have the advantage of completely covering the hairline, which benefit particularly thin hairlines.
Lace Front Wigs for thinning Hair
Lace front wigs are great for creating different hairstyles, but if your thinning hair is in the front and along the hairline, then this is the wig for you. Aside from the fact that lace front wigs can be styled and parted anyway you please, they are the best wigs for a natural looking hairline. Lace front wigs have the advantage of having the lace, which blends into the skin, and the hair is spaced apart enough to look as if it were growing naturally at the front.
Monofilament wigs for thinning hair
These wigs are loved for their ability to create the perfect illusion of a natural-looking hair parting on the head, as well as being known for their comfort. Monofilament wigs give the wearer the privilege to play with different styles. Monofilament wigs are high-quality and made from sewing hair individually onto a very thin, fine, and sheer material known as a monofilament.
Monofilament wigs are available in human hair and are durable, long-lasting, and come in different sizes and lengths. If you are looking for a realistic wig for thinning hair that offers comfort and a natural root appearance - you need to go for a monofilament wig.
Full Human Hair Wigs
Human hair wigs are, as the name implies, made with human hair strands that are treated and made into a stylish wig. Human hair wigs are available in many cap constructions and are known for the benefits of being long-lasting and freely styled. A full human hair wig can be heat styled just like regular hair with flat irons, curling irons and blow dryers. Human hair wigs are more expensive but last a lot longer than synthetic wigs. Furthermore, human hair wigs can be dyed darker, unlike synthetic wigs.

Hair Toppers
If wigs are not your preferred choice for your thinning hair, hair toppers are extremely popular and convenient for people who still have a bit of hair. Hair toppers cover hair loss at specific areas of the head like the crown, back of the head, or the front hairline. Hair toppers are great for thinning at the various stages, as they come in different base sizes. Hair toppers can simply be clipped into the hair and are able to conceal thinning hair immediately, giving you extra hair to blend in with your own hair. Hair toppers vary in size, style, and length for different stages of hair thinning. While some are designed to cover a portion of the head, others offer full coverage for the circumference hiding all thinning and baldness effectively.
Hair toppers work best for those with thinning at the crown. They are easy to attach, just clip onto the hair to get instant volume. Another excellent reason why hair toppers are great is that you do not need a full head of hair for it to stay in place.
Hair thinning is a phenomenon that can happen to anyone. It is not always age or gender related. However, it is essential to remember that there is hope, and there are many ways to disguise thinning hair today. Thankfully, wigs have come a long way, to rescue of millions of women, and if you are looking for the ideal thinning wig or hair topper for you, we hope this article helped answer some of your questions.
DISCLAIMER: This content is not intended to be a substitute for professional medical advice, diagnosis, or treatment. Always consult your doctor or qualified healthcare professional with questions you may have regarding a medical condition.
---
---
Writers Cooperation:
UniWigs are seeking for blog contributors who know and love hair. If you know alternative hair or hair related accessories, if you have great understanding of hair trends and fashion, if you are expert in hair care, if you have any experience with salons or celebrities, if you would like to share your experience to help people just like you make the right choice, now contact us at [email protected] to be a blog contributor. Let's discuss the details then.