UniWigs Best Hair Topper- Natural Looking Remedy for Thinning Hair & Covid Hair Loss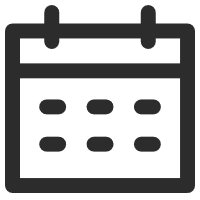 November 04, 2022
Whispers from Customers
Views: 478
Hey guys, welcome back to Jenifer Jenkins's YouTube channel. If you read the title, then you know that in this blog I'm going to be talking about my real thought and feedback on the UniWigs hair topper. And I'm really excited about this because I feel like it's going to help out a lot of women.
If you are somebody like me, I caught covid last year at the end of last year September and subsequently maybe a month. And a half or two months later, I started to experience just a ton of excessive hair shedding and it went on for about two months or two and a half months something like that. It just ended like three weeks ago and it's very alarming when something like that happens. It can be extremely alarming.
So anyway when that was happening I actually ran to my email account because I remembered receiving an email from UniWigs which offers hair toppers for women or hair pieces for women three years prior asking if I wanted to do a video on hair toppers or wigs. And at the time I wasn't interested but then fast forward to now after having experienced so much, you know excessive hair shedding, I thought what a perfect time to make a video like this. So I reached out to them and just basically said you know if you're still interested I would be happy to make a video you know about these hair toppers. Then they said absolutely yes.
Now I do want to say that this is not a sponsored video I'm not getting paid to create this video. I'm not getting any type of commissions or anything like that. I just thought this would be a perfect opportunity to show you this topper.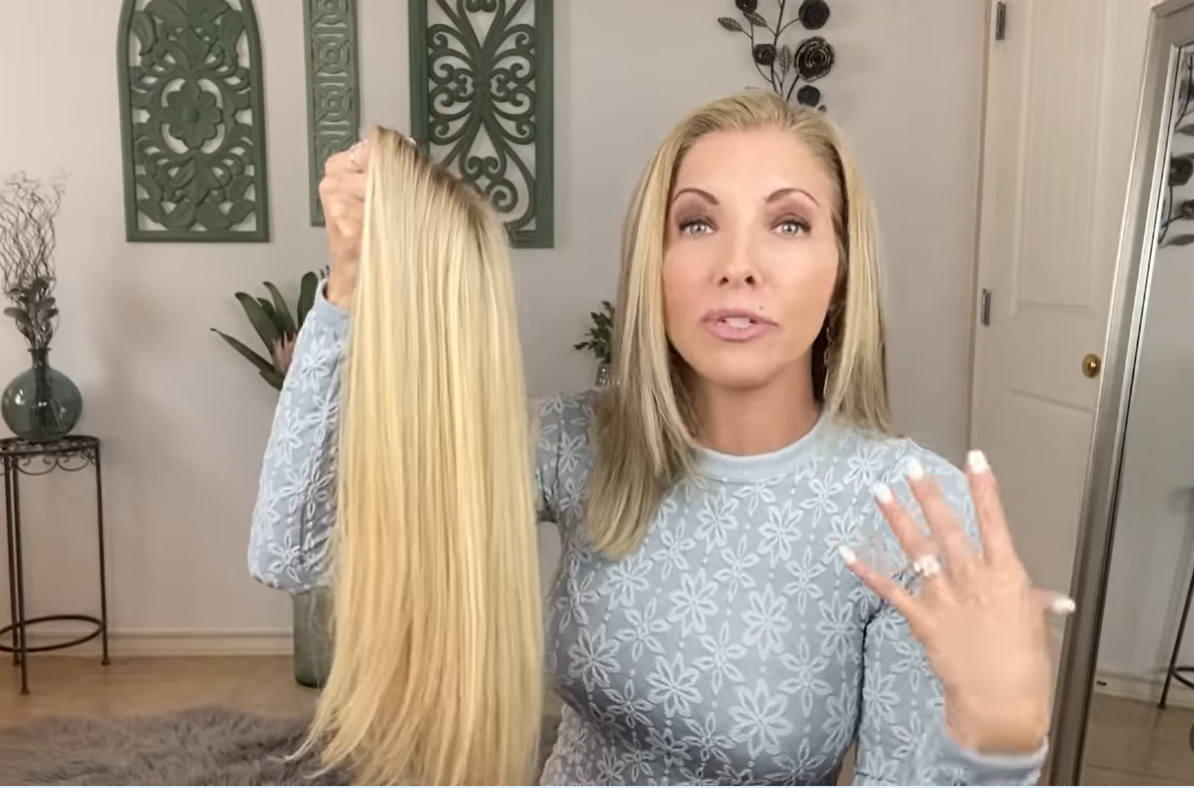 Let's go ahead and jump in. So this is the box that the little hair topper for women and hair pieces for women came in and it also comes with some instructions and stuff should you want to exchange it or you know just how to care for it and stuff like that. So this is what it looks like.
Note: In this blog, Jenifer is wearing UniWigs 5.5" X 5.5" Claire mono top human hair topper in 24-613R Summer Shandy with dark roots.
Now I do want to mention that when I requested this, my hair was really really blonde, and since then I've put in low lights to try to make it look a little bit thicker, give it some dimension and stuff because it was looking so sheer, and I've also been trimming and trimming, so this will not match perfectly. I'm just putting a dark like ash blonde or medium ash blonde toner on it because I do need to tone it down a little bit so that it matches a little bit better with my hair color now. However, it still looks phenomenal. You guys are just going to die. The hair is so soft. You can wash it, you can color it, you can hot iron it, you can blow dry it, you can do all those things as long as you get the human hair one right. So it does. I think this would be the best hair topper for women in the world.
This is what it looks like underneath. It comes with little clips. It's just like clip-in crown hair extensions. The clips don't caught up your own hair at all. I'll show you whenever I take it out. It does have a little netting in the front. If you want to wear it all the way up to the front, this front lace will create a natural hairline for you.
However, that's not how I do it. I put my crown hair or hair topper a little bit further back and have my natural hair up front. Let me show you. I don't want to cut it off yet. I just want to tuck it under. The only thing that I did was reposition the part. It comes in a middle part and although it looked really natural because it was a little bit wider, you could see through the lace. It looked like a really natural part.
So I actually laid it out to dry. And then If you want a more natural-looking part, you can put some concealer on it or you can actually pluck the hairs to make it look a little bit wider so that it looks a little bit more natural. I did not want to go to those links yet. I'm definitely not going to pluck. If anything, I might do a little bit of concealer. However, I really don't think it's necessary because I think it still looks really really natural.
Okay, so this is how you do it I'm going to position mine a little further back, as I mentioned. I'm just going to fold that little netting under. You want to line it up with your part. I feel like that is a really good line. Then you just push on either side and snap them on. That one snaps on easily. So now I've got the front in and now I'm just going to do the back. I cannot believe how natural this looks from the back. I don't know what you guys can see right here but I could see it earlier in the mirror.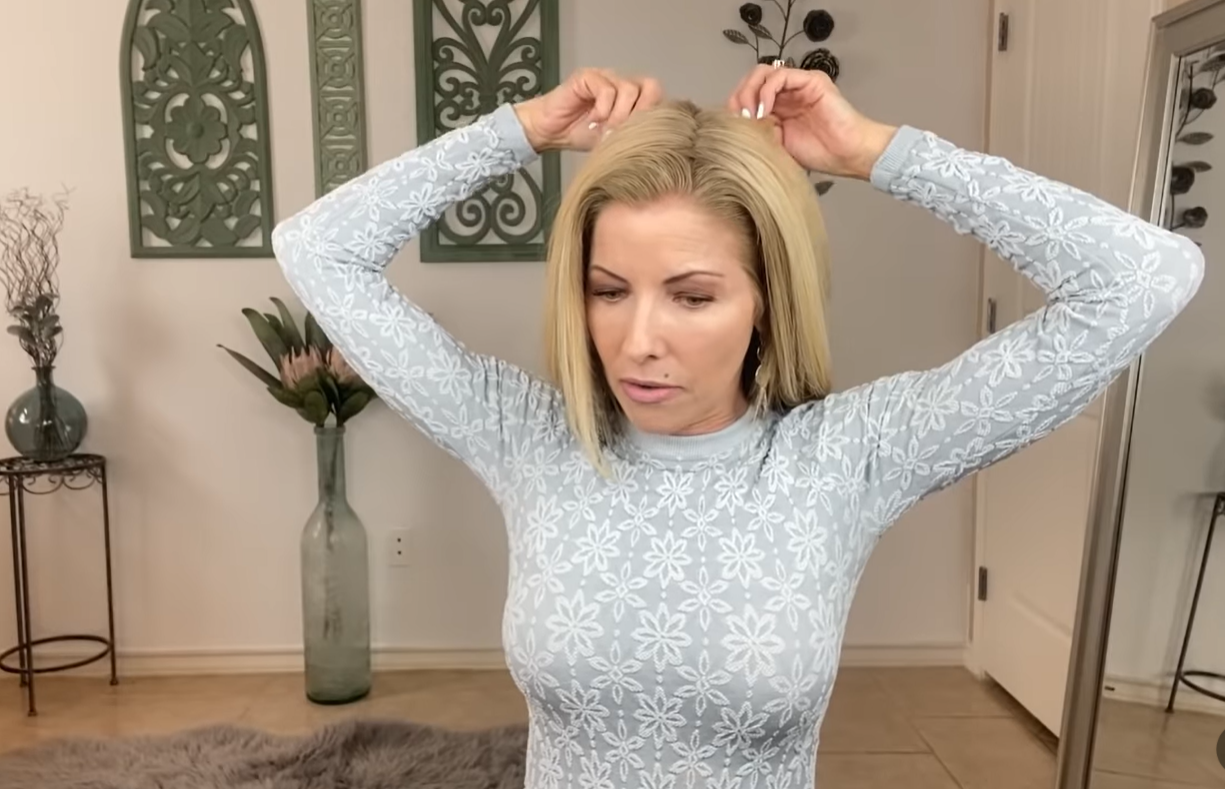 Now you can trim these to be the same length as your hair, but I don't want to do that because I plan on just letting my hair continue to grow and I'm still going to want to use these or to wear these but look at that like I can't even tell right now like I know that this is my real hair and this is the topper but you really can't tell. Oh my gosh, this is so awesome now I want you guys to see this. I didn't even feel it tugging at the top at all.
However, when I first put this on I did try to test it out by just flipping my head over and then coming back up several times and I could feel it kind of tugging a little bit when I did that, but when am I ever going to do that I'm a 48-year-old woman I'm not going to be like flipping my head up and down over and over, but you know if you are worried about wearing this in the wind or something like that you saw me just whip it around like that, it's not coming off. I didn't even feel it like tugging on the top. This human hair topper for women is so gorgeous and easy to wear. Like I said if I felt tugging and stuff I would not ever wear this. I'm not gonna ever put my natural hair you know. I'm not gonna compromise my natural hair is what, I'm trying to say this looks so natural. This has got to be the coolest thing that I've ever shown on my channel.
At first, I thought, "This is going to look like I'm wearing a wig." Now, as I said, the only thing is that because I have that netting or what is it called lace because I have it under, it's just kind of bulging just a little bit right there, but it's so secure and it feels so natural and I did want to say, "Here, you can brush it, you can hot iron it, you can, you know, blow dry it while you have.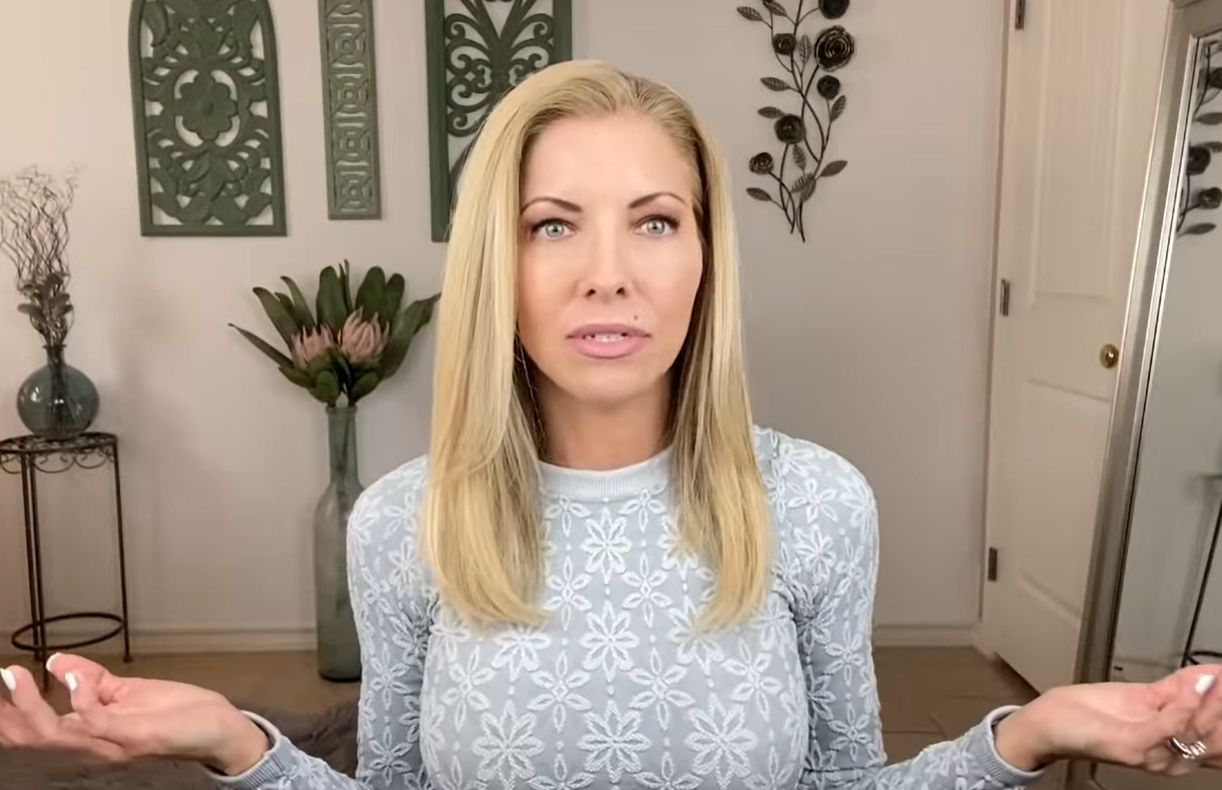 Now we're in a day and age where if there's a problem, there's something out there that you can buy to fix it now. I feel like this is just perfect, especially because I feel like hair extensions/ crown hair and wigs and hair toppers for women and stuff like that are becoming so mainstream, like when you see somebody with beautiful hair, in your mind, you're automatically going, "I wonder if those are hair extensions or if that's her you know natural hair, but I just feel like this is just a perfect remedy or a perfect hair loss solution for anybody who has hair that's thinning, whether it's temporary or permanent, as long as you still have some hair on top and you have you know some hair to clip this, you can wear one of these hair toppers for women or crown hairs. The reason that I was having trouble with just regular clip-in hair extensions is that I had to put them under my hair and my hair is just naturally kind of fine, so anytime the wind would blow or something like that, I would be afraid that it was going to blow my natural hair and then you would be able to see it under this. I mean, even when I move it around like that, even when I go like this: can you tell I don't know, I haven't even done this in the mirror yet, so I don't even know, but everything about it looks so natural; I don't think anyone would think it was fake, and although it's not a perfect match, I still think it looks really good.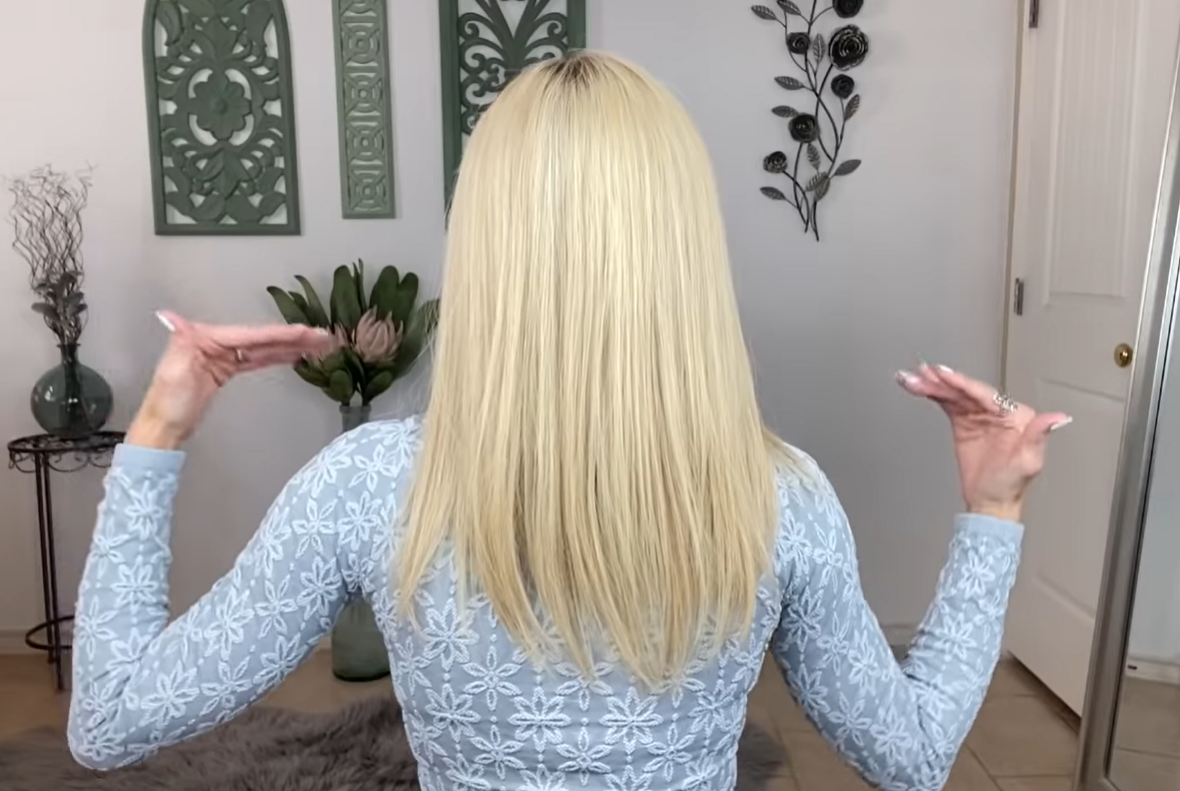 I'm going to take it off for you, so you can see how easy it is to take it off. All you do is take your thumbs and get up under those clips and then you just kind of push my hair down. Look at that. It's already out of that one. It's already out of the back one.
---
---
Writers Cooperation:
UniWigs are seeking for blog contributors who know and love hair. If you know alternative hair or hair related accessories, if you have great understanding of hair trends and fashion, if you are expert in hair care, if you have any experience with salons or celebrities, if you would like to share your experience to help people just like you make the right choice, now contact us at [email protected] to be a blog contributor. Let's discuss the details then.