Top 10 Foods that Combat Cancer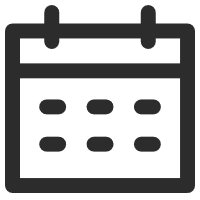 October 15, 2020
Lifestyle
Views: 1646
Here at UniWigs we know the impact that cancer has on some of our customers and how it can drastically affect people's lives. Here we have put together a helpful article of the top 10 healthy foods that can help to fight cancer, to support those with cancer, as well as for those trying to prevent it by pursuing a healthy lifestyle.
A well-balanced diet is essential for a healthy functioning body. Along with staying active and regular exercise, eating the right things, and giving our bodies the nourishment it needs can protect our cells from illnesses and chronic diseases. We are all familiar with the sayings "an apple a day keeps the doctor away", and the popular "eat 5 portions of fruit and vegetables a day", so we know the importance of eating healthily and the benefits it can bring.
However, there are certain foods and "superfoods" which have been shown to be particularly good at combatting and helping to fight off cancer and prevent it from developing. Here we will list the top ten cancer-fighting foods that you can incorporate into your diet today.
1. Blueberries
Berries are extremely healthy options to add to your diet, but blueberries in particular are an antioxidant powerhouse. The American Institute for Cancer Research notes that blueberries are a superfood containing phytochemicals that have anti-cancer effects and may even be able to prevent damage to our DNA cells. Add blueberries to your morning smoothie, on its own as a snack, or sprinkle into your yogurt.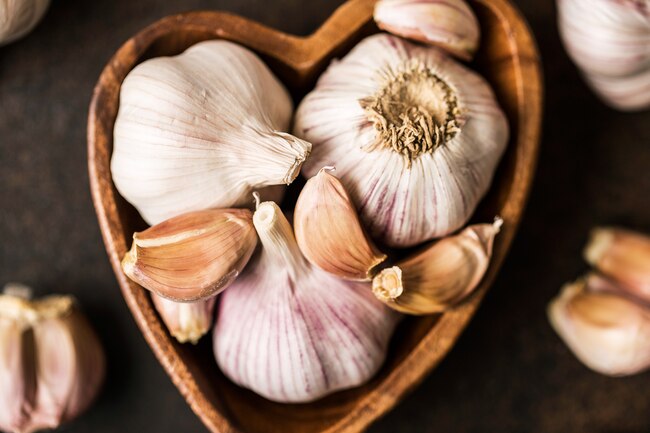 2. Garlic
Garlic is not only great for flavoring meals, but it has also been shown to have excellent health and anti-cancer properties. Garlic contains the compound allicin, which numerous studies have associated with killing off cancer cells. Crush garlic into a paste with a fork and add to your meals when cooking for the best results.
3. Broccoli
Vegetables that are dark green in colors, such as broccoli, kale, and spinach are incredible sources of nutrients that should be incorporated into your daily diet to keep you fighting fit. Broccoli in particular is a great vegetable to include in your diet, as it is known to contain sulforaphane which has been linked to the significant reduction of cancer cells. Broccoli goes with most food choices and can be had on the side of most lunches and dinners.
4. Tomatoes
Not only do tomatoes add vibrant color to your meals and have a remarkable taste, but they have also been found to get their eye-catching red color from the antioxidant lycopene, which protects cell damage, as well as your skin from cancerous developments. Add tomatoes to your salads, kinds of pasta, or have on its own as a snack. Other foods containing lycopene include watermelon and grapefruit if you're not a big fan of tomatoes.
5. Carrots
Carrots are a unique vegetable due to their bright orange color and palatable flavor. Carrots are rich in the antioxidant beta-carotene and the compound falcarinol, both of which may prevent cancer. To gain the most nutrients from carrots, research suggests that carrots should be boiled whole and then cut only after being cooked.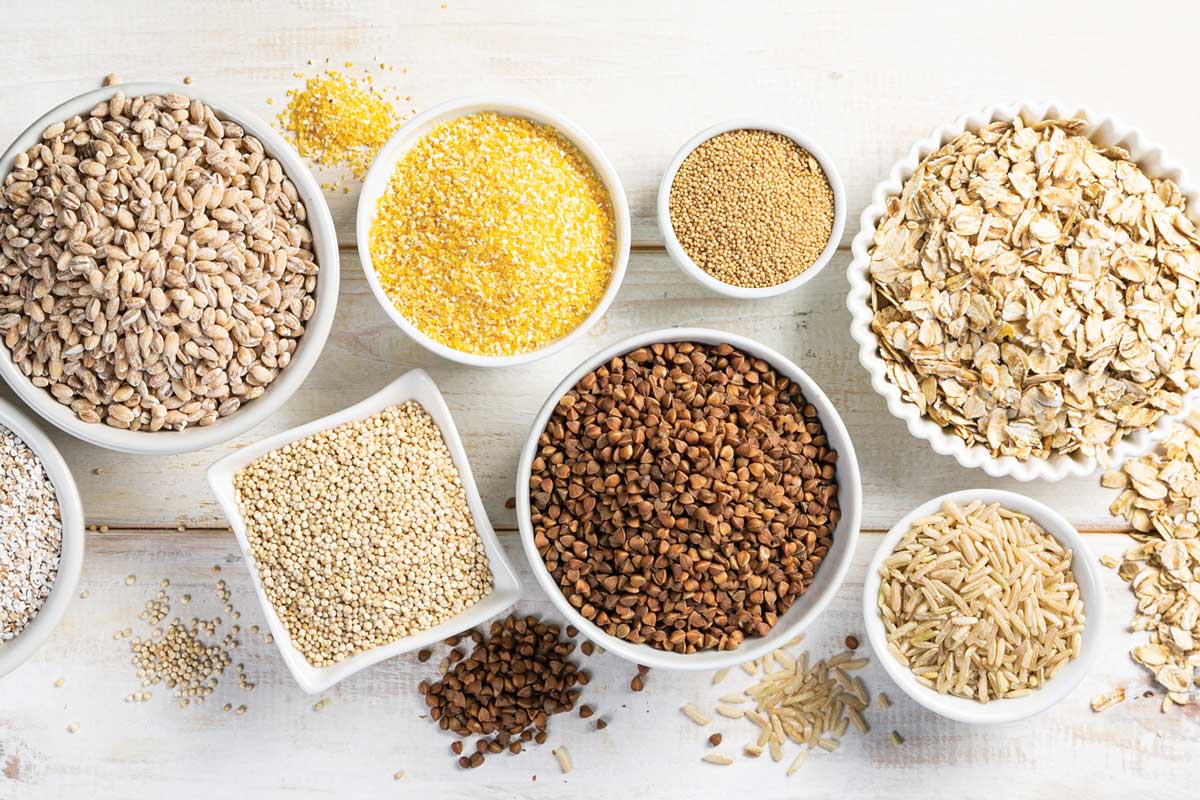 6. Whole Grains
Getting enough whole grains is important for a well-rounded diet. Whole grains are rich in fiber, bran, endosperm and are full of nutrients. The American Institute of Cancer Research notes that whole grains should be part of a healthy diet and that there is probable evidence to suggest that whole grains decrease the risk of colorectal cancer. To get enough whole grains, incorporate more brown rice, quinoa, oatmeal, and whole-wheat bread and pasta into your diet.
7. Avocados
It's no wonder why avocados have become so popular over recent years, they taste delicious and their phytochemical compounds may help to prevent cancer. What's more, the Leukemia and Lymphoma Society of Canada reveals new research by Professor Spagnuolo that discovered that lipid in avocados may combat leukemia stem cells. To incorporate more avocados into your diet, spread onto toast or crackers as a snack, include in sandwiches, and mix into your salads.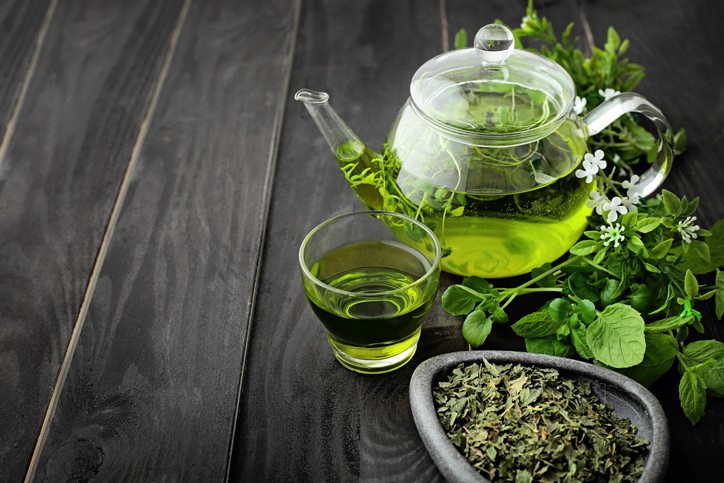 8. Green Tea
Tea has been shown in various studies to protect against the development of cancer. While prior research is not concrete of its anti-cancer effects, green tea is full of antioxidants called catechins which are beneficial to health. Sip on green tea throughout the day and add lemons for flavor.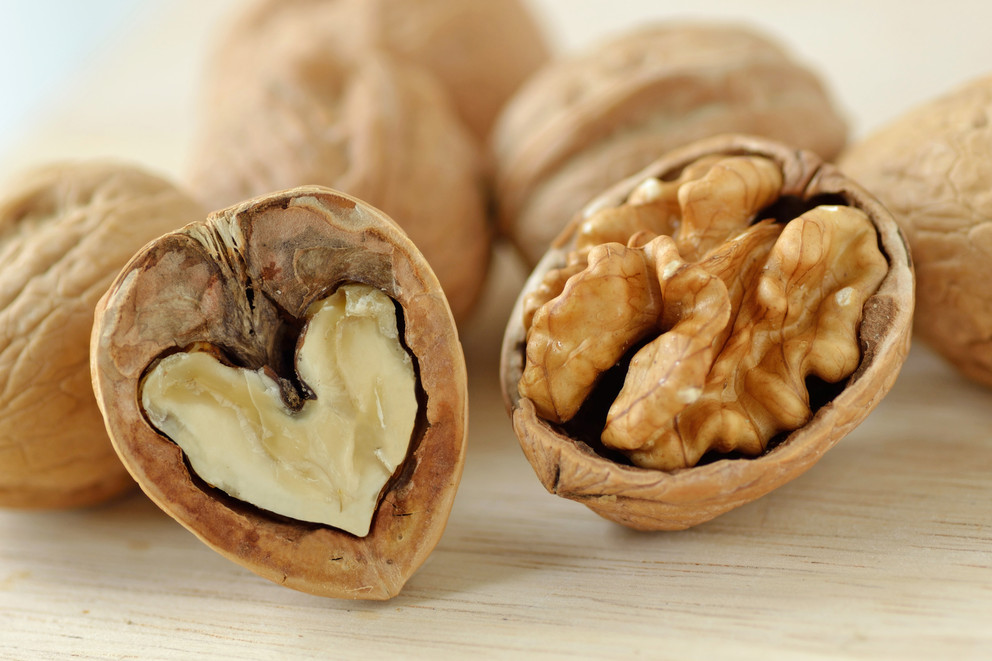 9. Walnuts
Walnuts are extremely healthy nuts and are rich in antioxidants and omega-3s. Not only are they great for the brain and skin, but these nuts may also help protect against cancer when included in your diet. The American Institute of Cancer Research notes that emerging research suggests that walnuts can contribute to a cancer-preventative diet by reducing oxidative stress and inflammation. Walnuts make a great snack, can be sprinkled onto yogurts and cereals, and can even be had in salads.
10. Oily Fish
Eating oily fatty fish such as salmon, mackerel, herring, trout, and sardines may decrease the risk of developing cancer, as well as keep your heart healthy. Oily fish is full of healthy fatty acids and omega-3's which are extremely beneficial for reducing inflammation. Prior research exhibits that oily fish may reduce the risks of getting bowel cancer, prostate cancer, and breast cancer. To gain benefits opt for oily fish one to three times a week.
So we hoped this article helped to uncover some of the top cancer-fighting foods to incorporate into your diet. These are by no means the only ways to fight and prevent cancer, a well-rounded and balanced diet with plenty of exercises, and a healthy lifestyle is also required.
DISCLAIMER: This content is not intended to be a substitute for professional medical advice, diagnosis, or treatment. Always consult your doctor or qualified healthcare professional with questions you may have regarding a medical condition.
Related Posts:
WHAT ARE THE MOST IMPORTANT VITAMINS & MINERALS FOR HAIR GROWTH?
IS DIETOTHERAPY GOOD FOR HAIR GROWTH?
---
---
Writers Cooperation:
UniWigs are seeking for blog contributors who know and love hair. If you know alternative hair or hair related accessories, if you have great understanding of hair trends and fashion, if you are expert in hair care, if you have any experience with salons or celebrities, if you would like to share your experience to help people just like you make the right choice, now contact us at [email protected] to be a blog contributor. Let's discuss the details then.