What are the most Important Vitamins & Minerals for Hair Growth?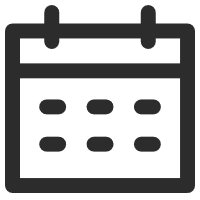 April 01, 2020
Hair Loss
Views: 2155
Vitamins and minerals play a key role in the function of all the cells in the human body, including those responsible for generating our hair. Any nutritional deficiencies in certain vitamins and minerals can greatly affect our hair-producing cells, which can show up in the form of hair loss. Not getting the right nutrition can cause our hair follicles to stop producing hair or to create dry, lackluster and broken strands.
To get this hairy situation (pun intended) under control, we've came up with a list of which vitamins affect your luscious locks the most.
These following five vitamins and minerals are the most beneficial in supporting a healthy hair structure, new growth and a moisturized scalp.
1. Biotin (Vitamin B7)
Biotin, also called Vitamin H (the H represents Haar und Haut, German words for "hair and skin") or Vitamin B7, is a Vitamin that supports the healthy growth of hair, skin, and nails by assisting in the breakdown of fats and carbohydrates. Keratin is a basic protein that makes up our hair, skin, and nails, and studies show that Biotin can significantly improve your body's keratin infrastructure.
2. Iron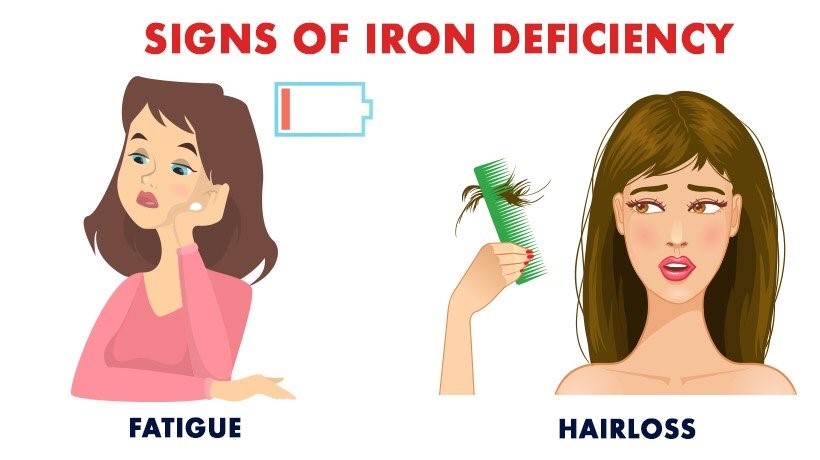 Iron deficiency (ID) is the world's most common nutritional deficiency and is a well-known source of hair loss. Iron plays an essential role in the body, working to create hemoglobin, to help carry oxygen to cells. With an iron deficiency, your body can go into survival mode in order to transport oxygen to support the core organs. This takes precedence over sending nutrients to the hair follicles, which may lead to hair loss.
3. Zinc
Zinc is an essential trace element, which means that the body cannot generate it on its own; it must be obtained through diet. The main dietary sources of Zinc are fish and meat. Alopecia is often a sign of an established Zinc deficiency, with hair often re-growing when Zinc supplements are taken. Zinc plays a key role in hair tissue growth and repair, as well as keeping oil glands around the follicles well maintained.
4. Vitamin D
Vitamin D is a fat-soluble Vitamin synthesized in epidermal keratinocytes. Vitamin D has several important functions. Perhaps the most vital is the regulation of the absorption of calcium and phosphorus, as well as facilitating a normal immune system function. Research shows that Vitamin D plays a role in healthy hair follicles. Having a Vitamin D deficiency can cause hair loss and other hair problems. Vitamin D stimulates hair follicles to grow, and so when the body does not have enough Vitamin D, hair growth may be affected.
5. Vitamin C
Vitamin C, or ascorbic acid, is a water-soluble Vitamin derived from glucose metabolism. Vitamin C plays an essential role in assisting the absorption of iron. Therefore, Vitamin C intake is important in people experiencing hair loss associated with an iron deficiency. Vitamin C also fights off free radicals that cause brittle hair and hair follicle damage, as well as increasing collagen production in the body which is great for hair health.
Ultimately, a healthy and balanced diet with plenty of fruits and vegetables is key for healthy growing hair and a well-functioning body.
---
---
Writers Cooperation:
UniWigs are seeking for blog contributors who know and love hair. If you know alternative hair or hair related accessories, if you have great understanding of hair trends and fashion, if you are expert in hair care, if you have any experience with salons or celebrities, if you would like to share your experience to help people just like you make the right choice, now contact us at [email protected] to be a blog contributor. Let's discuss the details then.