Things You Should Know About Layers of Hair Toppers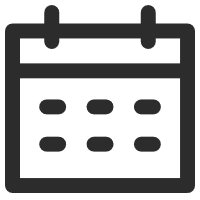 July 04, 2023
Hair Topper 101
Views: 464
Hair toppers offer a natural-looking way to add volume and coverage, providing a boost of confidence. One important aspect to consider when choosing a hair topper is the layering technique used in their construction. In this blog post, we will explore the key aspects and benefits of layers in hair toppers.
l  Enhanced Volume and Natural Appearance: Layers in hair toppers are strategically designed to create a natural look by adding volume and dimension. They mimic the growth pattern of natural hair, ensuring seamless integration with your own locks. The layering technique allows for a smoother transition between the topper and your existing hair, preventing any obvious lines of demarcation.
l  Improved Styling Versatility: Hair toppers with layers offer enhanced styling versatility. The varied lengths and textures created by the layers allow for different hairstyles and options. Whether you prefer a sleek and polished look or tousled waves, layers provide the flexibility to achieve your desired style effortlessly.
l  Weight Distribution and Comfort: Layering in hair toppers helps distribute the weight evenly, making them more comfortable to wear. By reducing the bulkiness that can come from a single-length hairpiece, layers ensure a lightweight and breathable experience. This is especially beneficial for those who wear hair toppers for extended periods.
l  Natural Movement and Realistic Flow: Layers play a crucial role in mimicking the movement and flow of natural hair. They add a sense of realism to the topper, allowing it to blend seamlessly with your own hair. Whether you're walking in the wind or running your fingers through your hair, layers ensure that your hair topper moves naturally, just like your real hair.
l  Customizable Styling Options: Hair toppers with layers offer customization options to match your personal style and preferences. You can work with a hairstylist to trim the layers to suit your face shape and desired length. This customization adds a personal touch and ensures that the hair topper seamlessly integrates with your unique look.
Here at UniWigs, we offer a cut service for face-framing layers.
However, it's also important to know that our hair toppers are designed with layered hair. These layers help create a more realistic and natural look by adding movement and dimension to the hairpiece.
Also, even though we tie the same length of hair to the cap the lengths on the ends will vary. Because the hair strands are tied to meshes or sewn in wefts at different positions - Some locates at the front of the base (the hairline area) while some locates at the back of the base (the crown or back area).
If you need all in one length, you will need to ask for a custom order. Or if it is important for all hair ends to be the same length we'd recommend buying a longer-than-desired piece and having a stylist do a blunt cut.
Welcome to consult with our hair specialist at [email protected] to find the perfect hair topper with layers that suit your needs, and embrace the beauty of voluminous, natural-looking hair once again.
---
---
Writers Cooperation:
UniWigs are seeking for blog contributors who know and love hair. If you know alternative hair or hair related accessories, if you have great understanding of hair trends and fashion, if you are expert in hair care, if you have any experience with salons or celebrities, if you would like to share your experience to help people just like you make the right choice, now contact us at [email protected] to be a blog contributor. Let's discuss the details then.