The Benefits of Wearing a Custom Hair Topper - UniWigs.com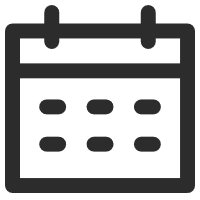 August 20, 2021
Hair Topper 101
Views: 2525
When first entering the world of alternative hair, you must feel overwhelmed by the countless offer of different hair replacement solutions, base types, hair materials, and constructions. It seems that it can be very difficult to know where to begin with. So that's why we are here to help you out!

The first step when purchasing a human hair topper is to decide whether you want a stock item (pre-produced) or customized piece. Both of them have their own advantages and you choose one of them, which will depend on your personal needs. You must have been wondering what the difference between them is. Let's make a quick summary:
Customized vs. Pre-Produced
Pre-produced stock hair toppers are pre-made with popular base materials. IF you are looking for a quick and low-budget solution, this may be the right hair replacement system for you to consider:
1. The base sizes range from 5.5" * 5.5" to 10" *10" with different base types and various hair textures.
2. The larger base size (7" * 8" or 8.5 * 9" ) is the most popular since it can offer more coverage over the whole head.
3. Many Blonde and Brunette Shades are available for you to select.
4. You can also choose between different hair lengths, densities, and styles.
A pre-produced stock hair topper can be a good choice if you are just starting to wear the hair toppers and want to know some basic knowledge about the hair topper before ordering one specially designed custom hair topper.

Custom Hair Topper is the Best Option if you want your hairpiece with some special specifications and features, such as custom hair color or base size:
1. Made to fit your head shape or dimensions.
2. The Custom Hair Color to match perfectly with your bio hair
3. An extensive selection of hair density, textures, and base types are available in order to create the perfect hair topper to meet your personal needs.
4. Normally they will take 6 – 8 weeks of production time.
Custom hair toppers can tend to be the most popular among our customers as they can allow them to create a hair topper to fit their unique needs. Although there are lots of stock hair topper options, a customized hair topper is a perfect choice if you are looking for a high level of customization and personalization. While the stock hair topper are considered as the quick and cost-effective option, you can be also amazed by the relatively low cost of a custom hair topper at UniWigs.com. Unlike the other offline hair replacement salons, we are the online alternative hair distributor with our own fully owned factories. That means that we don't have to pay the extra expenses like the hair salons and we can also eliminate the middlemen, which will cut dramatically cut the cost of our hair toppers. Therefore, we can allow our customers to save considerable money by ordering the customized hair toppers directly from the factory.
If you want to get more information and help concerning UniWigs custom service by checking the Following Link or Contact our Customer Service:
How to Customize a Hair Topper
https://www.uniwigs.com/tag/human-hair-wigs-customization
Customer Service to Help order a Custom Hair Topper:
Email: [email protected]
Phone Call:626-581-9123 ( Mon-Fri 9:00am – 5:30pm PST )
909-895-6421 ( Mon-Fri 5:30pm – 2:30am PST )
---
---
Writers Cooperation:
UniWigs are seeking for blog contributors who know and love hair. If you know alternative hair or hair related accessories, if you have great understanding of hair trends and fashion, if you are expert in hair care, if you have any experience with salons or celebrities, if you would like to share your experience to help people just like you make the right choice, now contact us at [email protected] to be a blog contributor. Let's discuss the details then.