Lifespan Of Clip In & Tape in & Bonded & Micro Loop Hair Extensions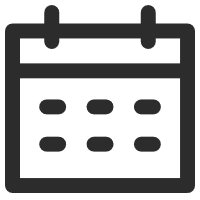 July 10, 2021
Hair Extensions 101
Views: 3070
The first question you might have when you are ready to purchase hair extensions is, "How long can I use the hair extensions? What's the lifespan of hair extensions?" -whether its hair extensions, wigs, hairpieces, or simply a hair accessory, you want to know how long you can get used out of it. When you spend your hard-earned money on something, keep in mind how much it costs and how long it will last.
Here we will take a look at the different types of hair extensions that are available on the market, and how long each of them will last for you. We're giving you the facts on what hair extensions are, how long they last, and how to take care of them so that they can last as long as possible.
This blog can help you to decide which hair extensions are the right ones for you based on the numerous types of hair extensions available.
Clip In Hair Extensions
Clip-in hair extensions, all in all, are the least harmful, easiest to use, and least permanent type of hair extensions available. Clip-in hair extensions are available in strands with clips connected to the base so that they can easily clip into your natural hair.
If you wear your clip-in hair extensions on a regular basis and take good care of them, they can last anywhere from six to twelve months or even over a year. However, as with other hair extensions, how well you care for them will determine how long they last.
When you are ready to wash clip-in hair extensions, we suggest cleaning them with sulfate-free, natural products. Before brushing clip-in hair extensions, make sure they're completely dry, otherwise, this could cause result in breakage and damage, leading your extensions to have a shorter life span.
Tape-In Hair Extensions
Tape-in hair extensions are actually put together on either side of your natural hair using adhesive weft tape. They're popular since they don't require any heat tools to put them in and they also allow your natural hair to grow out freely.
Tape-in hair extensions are semi-permanent extensions that can last anywhere from four to eight weeks. You can have the same extensions taped back in for a fresher look if you take good care of them.
When your tape in hair extensions is wet, one of the most important things to remember is to never comb or brush them. Make sure they're completely dry before brushing them through gently with a brush (we recommend a loop hairbrush). This will prolong their life and make them appear more natural.
Bonded Hair Extensions
Bonded hair extensions are applied to the base of the hair with a tool that connects the hair to individual strands of natural hair for a fuller, more natural look.
Depending on how carefully you care for your hair extensions, bonded hair extensions can last anywhere from three to four months. As these extensions are attached to the roots of your natural hair, this includes how you wash your hair, how often you style it with heat styling tools, and even how you brush your hair.
You don't need to buy any specific shampoos, conditioners, or other hair care products with bonded hair extensions. You may stick to your regular routine, and you will need to take off the hair extensions and reinstall them every 2-3 months.
Sew In weft
With these extensions, you have to braid your natural hair into cornrows first. These extensions are applied with a needle and thread to sew the extensions into the braids. Sew-in hair extensions are frequently stitched in for people who have thicker hair.
Sew-in hair extensions are semi-permanent and can last anywhere from six to eight weeks. The maximum duration you should wear a full weave for is four months, as it may interfere with the growth of your natural hair otherwise.
With sew-ins, it is essential to hydrate your scalp, nape, and edges at least once a week with deep conditioning treatments that assist in moisturizing your hair and scalp to keep it healthy.
Micro Loop Hair Extensions
These hair extensions, also known as micro beaded or micro loop link hair extensions, are applied by removing small portions of natural hair and adding tiny hair wefts to it. This method does not use any heat or glue.
Depending on how well you care for these micro link extensions, they should last between three and four months. As these beads are linked at the roots of your natural hair, it's crucial to maintain them by using natural products.
You can style these extensions the same way you would your natural hair, however, they will need to be adjusted every two to three months, just like fusion or pre-bonded hair extensions, the natural hair will take the microbeads off the scalp.
The hair extensions mentioned are based on human hair extensions.
Synthetic Hair Extensions
Synthetic hair extensions can be used for about six to twelve months. Of course, if you care for them well and wash them appropriately, it won't be difficult for them to last over a year.
Wigs
Wigs are probably one of the most common types of alternative hair and they may be your first gateway to the world of extensions. Wigs are normally held in place by a plastic or net foundation that holds the hair in place and usually covers the full head.
Natural wigs can last up to a year if properly cared for, however, synthetic wigs typically last between four and six months.
If you have a synthetic wig that is not heat-friendly, then heat styling should be avoided as much as possible as it might harm the wig and cause it to wear out faster. In addition, you should avoid brushing your wig when the hair is damp and preserve it by storing it in a dust-free case to ensure that it lasts a long time.
Overall, we hope you've learned everything you need to know about the many types of hair extensions available on the market, as well as how long they'll last for you.
Which of these hair extension options would you choose? Let us know about your experiences with hair extensions in the comment section below.
---
---
Writers Cooperation:
UniWigs are seeking for blog contributors who know and love hair. If you know alternative hair or hair related accessories, if you have great understanding of hair trends and fashion, if you are expert in hair care, if you have any experience with salons or celebrities, if you would like to share your experience to help people just like you make the right choice, now contact us at [email protected] to be a blog contributor. Let's discuss the details then.