How to secure a lace front wig? Wig cap, glue, or tape?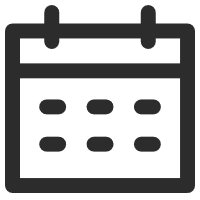 April 28, 2023
How tos and Tips
Views: 1904
If you're new to the world of real human hair wigs, you may be thinking about whether you need a wig cap, wig glue, or tape to secure your lace front wig. The brief response is that it depends on the wig and your preferences. In this blog, we'll discuss the advantages and disadvantages of wig caps, glue, and tape for lace front wigs, as well as some guidelines for selecting the best option.
Before we dive into wig caps, glue, and tape, let's quickly talk about Lace Front Wigs. Lace front wigs are a popular variety of wigs made from real human hair or synthetic fiber that feature a sheer lace front panel. This panel provides the appearance of a natural hairline and allows the wearer to part the wig naturally. For a secure fit, lace front wigs can be glued or taped to the scalp.
Should I Wear a Wig Cap?
A wig cap is a stretchy, net-like cap worn underneath a wig to keep it in position and protect your natural hair. Caps for wigs are available in a variety of materials, such as nylon, cotton, and mesh.
While wig coverings are not always required, they can be useful in several ways. First, they can assist in keeping your natural hair in position and prevent it from becoming tangled or caught in the wig. Additionally, wig caps can absorb sweat and oil from your scalp, extending the life of your wig.
However, some individuals find wig caps to be irritating or itchy, particularly those with sensitive skin. In addition, if you have long or thick hair, you may not need a wig cap because your hair can provide a sufficient foundation for the wig.
If you decide to wear a wig cap, it is essential to select the appropriate size and material for your requirements. A cap that is too tight can cause headaches or discomfort, whereas a cap that is too loose can cause the wig to shift and move.
Wig Glue
A popular method for securing lace front wigs to the skin is glue, also known as an adhesive. Glue for wigs is typically a liquid or gel that is directly applied to the scalp and the base of the wig. Once the adhesive has dried, the wig remains in position until it is removed.
There are several varieties of wig adhesive, including water-based and oil-based varieties. Because it is less likely to cause skin irritation and can be easily removed with water or a special solvent, water-based glue is frequently preferred. Oil-based adhesives are more difficult to remove and may be more likely to irritate the skin.
Although wig adhesive can provide a secure and long-lasting hold, it can be difficult to remove and may cause lace damage or skin irritation. Additionally, wig glue can cause an accumulation of residue on the scalp, which can result in itching and flaking.
It is essential to correctly apply wig glue to ensure a secure hold without causing damage to the wig or scalp. Start using an alcohol wipe to remove any sebum or residue from your scalp. Then, apply a thin layer of adhesive to the scalp and the wig's underside. Wait until the adhesive dries and becomes tacky before applying the wig to the scalp. Use a scarf or headband to hold the wig in position until the glue has completely dried.
Wig Tape
Another option for securing lace front wigs is wig tape. Typically, wig tape is a double-sided tape that is applied to the underside of the wig and then pressed against the scalp. Wig tape can offer a secure hold for the wig, but it is typically weaker than wig adhesive.
Those with sensitive skin or an allergy to wig glue frequently favor wig tape. Additionally, it is simpler to remove than wig glue and less likely to damage the lace or scalp. It is important to note, however, that not all wig tapes are created equal, and it may take some trial and error to find the tape that best suits your requirements.
Consider the hold strength, the material of the tape, and the wear time when selecting wig tape. Some cassettes are intended for short-term use, whereas others can last for weeks.
It is also very important to correctly apply a wig adhesive to ensure a secure hold. Start by using an alcohol wipe to remove any sebum or residue from your scalp. Then, cut the tape into tiny strips and apply them to the wig's underside, paying particular attention to the areas around the hairline and ears. Finally, press the wig securely onto the scalp, smoothing out any air bubbles or wrinkles.
By understanding the different types of wig products available, you can make an informed decision and find the best way to secure your lace front wig!
---
---
Writers Cooperation:
UniWigs are seeking for blog contributors who know and love hair. If you know alternative hair or hair related accessories, if you have great understanding of hair trends and fashion, if you are expert in hair care, if you have any experience with salons or celebrities, if you would like to share your experience to help people just like you make the right choice, now contact us at [email protected] to be a blog contributor. Let's discuss the details then.