How to detangle a hair topper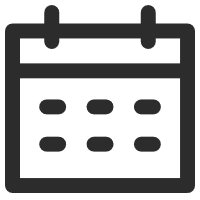 January 15, 2021
Hair Topper 101
Views: 3251
Tangling is a normal occurrence that happens to not only our natural hair, but to all types of alternative hair, such as hair toppers and wigs. Tangled hair is often caused by factors such as incorrect haircare maintenance, certain weather conditions, and hair dryness.
A common reason for a hair topper becoming tangled and matted after a few months of wearing it can be down to the combination of sweat, heat, and friction. So, hair toppers should be washed and cared for correctly.
Things you'll need to detangle a hair topper:
A wide tooth comb
Leave-in conditioner or hair moisturizing mask
A wig head or stand
To detangle a human hair topper:
1.Wet hair is much easier to detangle, so soak the tangled hair topper in a sink filled with lukewarm water. Apply a few drops of organic or sulfate-free shampoo to the water and then leave the hair to soak in the water for 5 to 10 minutes. Then, rinse the hair with clean water and gently squeeze the excess water from the hair.
2.Apply a generous amount of deep conditioner or an organic hair moisturizing mask onto the topper hair (coconut oil or argan oil also works!), paying special attention to the ends, and let it sit for 30 to 50 minutes. This will hydrate and restore some of the moisture back into the hair and make it more manageable to style.
3.Very gently comb through the hair, brushing out any knots using a wide tooth comb. Always start combing from the tips of the hair to the roots. Combing the hair from the other direction can make the tangles worse.
4.Give the topper a final rinse with cool clean water and then blow dry it or let it airdry. Apply an organic hair serum to the topper hair once it is dry.
To detangle a synthetic hair topper:
1.Firstly, rinse the hair with lukewarm water. Then apply a medium amount of synthetic wig shampoo to the synthetic hair, lather, and then rinse with clean water.
2.Apply a generous amount of synthetic wig conditioner to the topper hair, remembering not to get conditioner on the roots, and let it sit for 15 to 20 minutes.
3.Use a wide tooth comb to gently detangle the hair before you rinse off the conditioner. Detangle the hair starting from the bottom of the hair and work your way up to the roots. Once the hair has been detangled it can be rinsed.
4.Place the synthetic topper on your wig stand and style it with a wide tooth comb. Leave the hair on the stand to airdry.
Further Reading:
HAIR TOPPER 101 : HOW TO DETANGLE YOUR HUMAN HAIR TOPPER
HOW TO DETANGLE A WIG?
---
---
Writers Cooperation:
UniWigs are seeking for blog contributors who know and love hair. If you know alternative hair or hair related accessories, if you have great understanding of hair trends and fashion, if you are expert in hair care, if you have any experience with salons or celebrities, if you would like to share your experience to help people just like you make the right choice, now contact us at [email protected] to be a blog contributor. Let's discuss the details then.