Hair Topper 101 : How to Detangle Your Human Hair Topper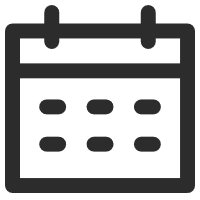 December 07, 2020
Hair Topper 101
Views: 1766
It can be quite frustrating when you find that your silky soft and natural-looking hair topper has become tangled. Learning how to detangle your human hair topper and to keep it soft is so helpful for mastering your regular topper haircare routine.
There are a few different factors that can cause tangling to occur in your hair topper. Your hair topper can become tangled if it has not been properly cleaned or washed, you don't frequently use a leave-in conditioner, or even if you have worn your hair topper outside on particularly cold or windy days.
While a few tangles are inevitable, it's important to know how to properly detangle your hair topper in order to prevent any breakage from occurring. If the tangles and knots are not removed the right way, permanent damage can be caused to your hair topper, which can reduce its lifespan.
Here we're going to go through some of the things you can do to prevent your hair topper from tangling and to keep your topper smooth and tangle-free.
Avoid Hot and Cold Water
When washing your hair topper, avoid using water that is either too cold or too hot. Water at these extreme temperatures can cause your hair topper to become dry and tangled. Therefore, we always recommend washing your hair topper in lukewarm water.
Avoid Friction
Another common cause of tangles is too much friction. Friction happens when your hair topper rubs against another material. Friction can be caused by your hair topper rubbing against your clothes, such as your blouse, the collars of your shirts and jackets, and even the hats you wear.
If you go to bed wearing your hair topper, a lot of friction will be caused by your hair topper rubbing against your pillow.
In order to prevent tangles caused by friction, we recommend taking off your hair topper when you go to sleep at night. We also suggest that you use a good detangling brush and a detangling spray to gently brush through your topper often.
Avoid Chlorinated Water
Chlorinated water is another top culprit for hair topper tangling. Water in swimming pools is usually very high in chlorine, which can bleach the hair color of your hair topper and open the cuticle of the hair shaft, which can result in tangles and knots in your topper. Tap and shower water in your home can also contain chlorine, which can cause damage to your hair topper over time.
Therefore, we usually advise our customers to avoid wearing their hair toppers while at the swimming pool. If you must wear your human hair topper to a chlorinated swimming pool, remember to immediately rinse your hair with clean water once you are out of the pool, and use a high-quality shampoo and conditioner.
We also suggest regularly applying a leave-in conditioner to your hair topper.
Avoid Alcohol-based Products
When choosing hair care products for your hair topper, make sure to double-check the ingredients on the back and the amount of alcohol it may contain. Hair products with a high alcohol content can dry out your hair topper and open the cuticle layer, resulting in more hair tangles and knots.
---
---
Writers Cooperation:
UniWigs are seeking for blog contributors who know and love hair. If you know alternative hair or hair related accessories, if you have great understanding of hair trends and fashion, if you are expert in hair care, if you have any experience with salons or celebrities, if you would like to share your experience to help people just like you make the right choice, now contact us at [email protected] to be a blog contributor. Let's discuss the details then.