How to Decide Between Hair Toppers and Cover-up Hair Patches?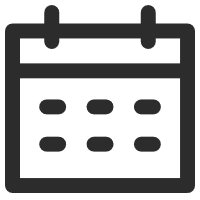 March 10, 2023
Hair Topper 101
Views: 524
Finding the right hair replacement solution can be overwhelming if you're struggling with hair loss. Hair toppers and hair patches are two popular options, but how do you know which one is right for you?
Reading further, we'll explore the factors to consider and help you make an informed decision. Let's dive in!
UniWigs Cover-up Hair Patches Collection

UniWigs Hair Toppers Collection
Coverage Area
Cover-up hair patches are versatile and designed to cover specific areas of the scalp. They can be used to conceal any area where you may have thinning hair or bald spots, making them a flexible hair solution. You can always cut the base to match the shape of your head, providing a seamless and natural-looking appearance.
Hair toppers typically cover an area of 5 inches by 5 inches or larger. You can use a hair topper to lower your hairline, at the same time, cover the thinning top or thinning crown.  
Hair Type
Hair toppers are typically made from real human hair or synthetic hair. Most of Cover-up Hair patches are made from human hair and typically come in standard sizes and styles.
Both of them can be customized to match the texture, color, and density of your own hair.
Attachment Method
Hair toppers can be attached to the scalp with clips, tape, or adhesive, while cover-up hair patches are typically attached using adhesive.
Lifestyle
If you lead an active lifestyle or engage in activities involving a lot of sweating or water, a hair topper may be more suitable as it can be easily removed and reattached. Hair patches may be less convenient for such situations.
Lifespan
Although it varies depending on individual differences, the cover-up hair patches can last for around 3 months. We recommend removing it every 1-2 weeks and giving your scalp relaxation. It can be used again after you clean the base.
If you prefer a hair piece with a longer service life, then a hair topper will be a better choice. Most hair toppers can last for over 1 year if cared for correctly.
Budget
Hair toppers can range in price depending on the quality of the hair and other specifications required, while hair patches may be more cost-effective.
Still unsure which solution is right for you? Schedule a free online consultation with our hair replacement specialist at [email protected] for personalized guidance and support.
---
---
Writers Cooperation:
UniWigs are seeking for blog contributors who know and love hair. If you know alternative hair or hair related accessories, if you have great understanding of hair trends and fashion, if you are expert in hair care, if you have any experience with salons or celebrities, if you would like to share your experience to help people just like you make the right choice, now contact us at [email protected] to be a blog contributor. Let's discuss the details then.