How Do You Secure A Hair Topper Without Using Clips?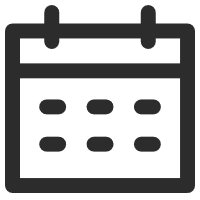 September 30, 2022
How tos and Tips
Views: 4027
Hair toppers or pieces, partial wigs that you can use to tackle hair thinning problems, usually come with clips so you can attach them to your hair. However, this method is time-consuming.
Besides that, many people feel insecure when wearing a hair topper with clips. That's because it can detach due to strong wind and even slip sometimes. Luckily for you, there are some alternative ways that you can secure your hat without using pins or gel!
1. Get A No Attachment Topper
There are many hair toppers on the market that come with anti-slip band placement. If you don't prefer clips, then you should get these alternative products instead. UniWigs Hair replacement system is a hair loss solution available for those wanting a long-lasting alternative without clips.

Jayla Skin Base human hair system is a perfect choice for women who want large coverage for thinning or fine hair without clips.
2. Wearing With Wire
If you have a topper that comes with clips, but you'd like to use it alternately, don't worry-you can secure the item on your head using wire. First, learn how carefully remove the clips before trying this method yourself!
Once you've removed the clips, use a piece of wire to hold your hair in place at the front of your head. Be sure that this wire is clear so it doesn't show through. This method is best used for covering up any exposed areas on top and not long strands such as bangs

"Upgrade Claire Plus" includes a brand-new feature of a snug and adjustable halo-wire which can fit around the head comfortably and can be used for extra security with the clips or worn alone for a lazy day.
3. Wearing With Tape
Just like lace fronts and closures, you can use tape to wear a hair topper without clips. Firstly, choose a water-resistant double-sided tape with good adhesion for secure placement.

Once fully unfolded, you can place the hair topper on your head. Then you should press on the area you put the tape. One important thing to keep in mind is to shave the crown of your head a bit. This is so that the tape attaches to the scalp and not your hair.
---
---
Writers Cooperation:
UniWigs are seeking for blog contributors who know and love hair. If you know alternative hair or hair related accessories, if you have great understanding of hair trends and fashion, if you are expert in hair care, if you have any experience with salons or celebrities, if you would like to share your experience to help people just like you make the right choice, now contact us at [email protected] to be a blog contributor. Let's discuss the details then.