Hair Topper Tips: How to Clean Your Hair Topper Like A Pro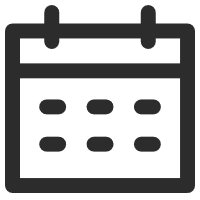 March 24, 2021
Hair Topper 101
Views: 1467
The secret to keeping your hair topper silky soft is all about how well you take care of it. In fact, you don't even need to go to your hairstylist to help you do this, and you don't need to buy lots of expensive hair care products. Mastering these simple tips and techniques will help you to maintain a clean and shiny-looking hair topper.
It is essential to choose the right shampoo and conditioner, as hair toppers need to be washed properly and regularly. Knowing when and how to clean your hair topper is important because if not done correctly, certain damage can be done to your hair topper.
Read along to learn everything you need to know about how to clean your hair topper like a pro!
Shampooing tips:
Unlike our natural hair, hair toppers shouldn't be washed too frequently. Once or twice a week is enough, and any more than this can dry out the hair or cause tangles. Shampooing is an important step toward maintaining natural and clean topper hair.
Guide for shampooing like a pro:
• Spread evenly: Get started by pouring a little shampoo in your palm. Make sure the topper hair is wet and then spread it evenly over your hair topper.
• Avoid rubbing your hair topper: Once the shampoo is covering your entire hair topper, be sure to avoid scrubbing the shampoo in with your fingers. Instead, lather gently with your fingertips in a smooth pattern or use a gentle patting motion.
• Rinse: After a few minutes of shampooing the hair needs to be rinsed. Be sure to gently rinse the entire hair topper with the water all streaming in the same direction, keeping all the hair facing the same direction.
Conditioning tips:
In addition to shampooing, we strongly recommend applying a conditioner to your hair topper. This will help to maintain shine and moisture in your hairpiece.
Guide for conditioning like a pro:
• Apply conditioner to the hair only, not the base
• Use a nourishing conditioner that you rinse out after shampooing your hair topper
• Apply a leave-in conditioner with UV protection after washing
Benefits of conditioning:
• Protects
• Hydrates
• Strengthens
• Moisturizes
• Adds shine
• Gives it a healthier look!
Related Post: 
---
---
Writers Cooperation:
UniWigs are seeking for blog contributors who know and love hair. If you know alternative hair or hair related accessories, if you have great understanding of hair trends and fashion, if you are expert in hair care, if you have any experience with salons or celebrities, if you would like to share your experience to help people just like you make the right choice, now contact us at [email protected] to be a blog contributor. Let's discuss the details then.