How to wash hair toppers?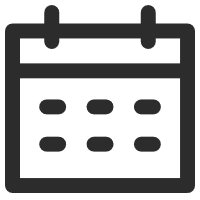 September 28, 2018
Hair Topper 101
Views: 5682
Hair loss or no hair both physically and mentally affects the women. The hair toppers are the gifted finding for women that badly suffering from either hair loss or no hair. The best part is that, the hair toppers can come for such a long time. hair toppers work for a long time does not mean that, you do not need to take care or maintain your hair toppers. As like washing or shampooing your real hair, you need to do the same to your hair toppers. Experts say that, it is better to wash the hair toppers after ten times you worn the wig.
Washing the hair toppers does not demand too much time at all. All you need to do is to follow some steps, which are explained below.
1. First of all, you need to prepare your wig for washing. Yes, you need to comb your wig properly and make sure the hair wig does not contain any knots or tangles. You need to gently comb your hair wig from start to end.
2. Now, fill your sink with cold water and put one to two squeezes of shampoo. You should always choose the best shampoo that does not damage your wig. You should choose the shampoo according to the type of the wig you are having. If you are having curly wig, then you need to choose the shampoo that is made for washing the curly wig. You can try a color-safe shampoo to keep the color of your hair wig as it is.
3. Gently rinse your wig. You should wash the wig to all its inside and outside portion without leaving any. Dip your wig on the water and again rinse the wig. Do this for some minutes until the shampoo on the wig is completely washed.
4. For achieving a better wash, you can soak the wig in water for 5 minutes. You do not need to move your wig around this time. If you do rinse or squeeze the wig too much, then your wig will have tangles.
5. Now, wash the wig with the new cold water and make sure all the shampoo is gone.
6. It is the time to apply conditioner to your hair wig. As like the shampoo, you need to choose the high-quality and safe conditioner. At times, strands are knotted onto the lace. If you apply the conditioner to your wig, the knots will be undone and the strands will fall out.
7. You need to wait for two minutes at least after applying condition to your wig. After two minutes, you can wash your hair wig with cold water. Wash it until the water runs clear.
8. If you are using the leave-in conditioner on your hair wig, then you do not need to wash it after applying the conditioner.
9. You should squeeze the water out from your hair wig and let the wig dry. Your wig should be dried well for the next use.
---
---
Writers Cooperation:
UniWigs are seeking for blog contributors who know and love hair. If you know alternative hair or hair related accessories, if you have great understanding of hair trends and fashion, if you are expert in hair care, if you have any experience with salons or celebrities, if you would like to share your experience to help people just like you make the right choice, now contact us at [email protected] to be a blog contributor. Let's discuss the details then.