Everything you need to know about Lace Hair Toppers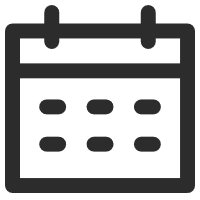 September 27, 2020
Hair Topper 101
Views: 1918
ace hair toppers are popular, as well as affordable. Our UniWigs lace hair toppers are always in high demand by our customers. So, the question is, why do so many people like lace hair toppers specifically? And what do people think about the lace front? Let's see what our customers have to say.
1. What do you think about lace hair toppers?
Customer A: Well, I needed one because of my thin hair around my crown. The lace hair topper I bought from UniWigs is easy to take care of, moves beautifully and naturally, and has amazing strength and durability!
Customer B: I didn't want a wig because I feel too hot in them, and human hair wigs are not cheap. So, to cover my thin hair, UniWigs customer service recommended I try a lace hair topper. I feel great in them and I buy from UniWigs at least once a month now.
Customer C: Lace hair toppers are so easy to apply. I sewed several clips into the lace for an even more secure fit.


2. Do you have any questions about lace hair toppers?
A. There isn't any available shade in my color. Can I dye my lace topper?
Yes, you can dye it if it's a human hair topper. We recommend having a professional colorist dye it, but you can dye it yourself if you are careful not to get any dye onto the lace. We can also make a custom color hair topper to match your hair. Please contact [email protected] for a quote.
B. Can you explain the difference between a free part, a middle part, and a three-part?
Yes, of course.
A free part means that you can part your hair anywhere you want.
A middle part means there is a middle parting line in the lace closure.
A three-part means that there are three different parting lines in the lace closure.
C. I am not sure what a base dimension is. Can you help me?
The "base dimension" means the size of the topper base. The size of the base you should get depends on your hair thinning, and where you want to cover the hair loss. To measure your hair loss area, measure the length and width of your hair loss with a fabric measuring tape.
If you are interested in browsing our lace toppers, click the link below: https://www.uniwigs.com/116-top-hairpieces
Lace Hair Topper 101:
How to wear your lace topper in the most natural way:
If you have any questions, please email us at [email protected].
---
---
Writers Cooperation:
UniWigs are seeking for blog contributors who know and love hair. If you know alternative hair or hair related accessories, if you have great understanding of hair trends and fashion, if you are expert in hair care, if you have any experience with salons or celebrities, if you would like to share your experience to help people just like you make the right choice, now contact us at [email protected] to be a blog contributor. Let's discuss the details then.