Celebs you didn't know wore wigs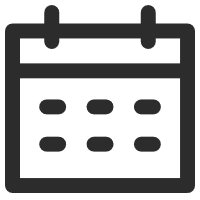 November 30, 2018
Fashion & Beauty
Views: 4335
Do you love wigs? Or have you tried wigs? In the past, most people thought wig was just worn by nobilities and judges and wig was a symbol of identity. However, more and more celebs wear wigs because they are always looking for ways to stay ahead of fashion trends. Wigs make their whole look more complete and stylish. The most important thing is that high quality wigs are hard to be distinguished from real hair. So today, we want to talk about those celebs you didn't know wore wigs.
1.Nicki Minaj
Nicki is absolutely my favorite women rapper. All her looks are very amazing. She wore so many wigs that I never saw her real hair. Her short hair, high ponytail and long hairstyle are all styled by wigs. Her love for wigs and the exaggerated style caused a lot of discussion. She was interviewed about wigs and she said that every female wears a wig in this game. Wig is also an important factor in the success of her music career. We all love her wig-look.
2.Emilia Clarke
Emilia Clarke is perhaps best known for her role as Daenerys Targaryen in the "Game of Thrones", whose character needs to have blonde long hair. However, Emilia actually has a head of brown hair, as seen in the romantic movie "me before you", but many fans do not know that she wears a wig. After the last season, Emilia participated in many activities, and fans realized that she was not actually a blonde. She has been deceiving people for many years with wigs, and many people are discussing this on social media. The media also shared their shock.
3.Kylie Jenner
Perhaps no one is more daring than makeup tycoon and social influencer Kelly Jenner, who stands out for her innovative use of artificial hair. She understands all kinds of trends and loves all kinds of colors and used to take pictures of neon green, blue-green and fuchsia wigs. She even reavealed about her months' worth of wigs on Instagram. Her hair stylist, Tokyo Stylez, told Allure, "Kylie reached out to me because she saw my work on Instagram and she started sending me photos of the look she wanted to recreate." The fans are full of expectations about her unique style and every new look.
4.Angelina Jolie
Wigs are seen not only in her movies but also in her real life. Although her own hair is already very stunning, she chose wearing wigs as part of her iconic Vanity Fair spread a few years ago. Most celebs like to add some hair extensions with the same color of their own to make their hair look much fuller and thicker. However, Jolie prefers full wigs, which you can see in most of her movies.
5.Katy Perry
Katy Perry has been known to wear a number of wigs as part of her music videos and the video for her hit song "California Girls" definitely serves to prove this, but it is also reported that the star likes to wear wigs in her regular life as well. Perry's love of wigs has now reached the point where it's hard for many fans to know what her natural hair color actually is. Her hairstylist, Shon Hyungsun Ju told Refinery29, "Katy is a client that constantly challenges me creatively. Her wigs are always unique, but need to look as realistic as possible- there's no retouching on the red carpet."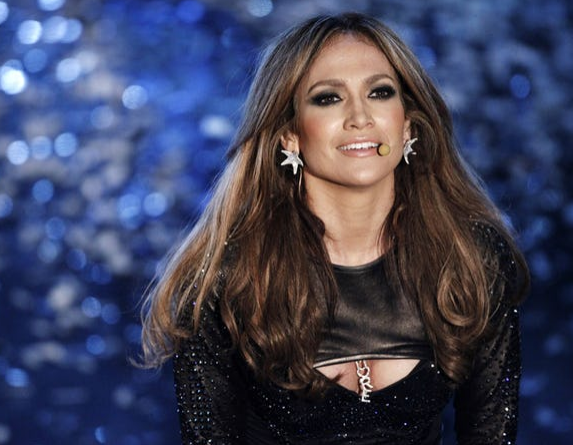 6.Jennifer Lopez
It may disappoints some fans to know that a lot of Jennifer's hair isn't really her own hair alone. She may not wear a full wig but she is known for adding some hair extensions to make her hair look fuller and more voluminous. She even had a few extensions falling out during a concert in Connecticut, which was famously recorded and also reported by The Hollywood Reporter.
Not only female celebrities wear wigs, many male celebrities also wear them. Nicholas Cage has admitted to wearing a number of wigs throughout his time in the movie spotlight, but he went on to deny any reports that he wore them in real life. Wigs help him better integrate into the role. I believe that many girls like "Breaking Dawn" and fall in love with Edward. But in fact, he had to wear a wig during the drama reshoots because he had already shaved his head to prepare for another role in Cosmopolis. Can you believe that? We can't tell at all.
Nowadays, more and more people love wigs--not to hide bald spots or damaged hair, but rather to debut innovative and disposable looks. Wigs have become the mark of a bold and edgy take on personal style. UniWigs is a perfect choice. Our high quality and stylish wigs will help you to keep up with fashion trends. With wigs, with fashion.
---
---
Writers Cooperation:
UniWigs are seeking for blog contributors who know and love hair. If you know alternative hair or hair related accessories, if you have great understanding of hair trends and fashion, if you are expert in hair care, if you have any experience with salons or celebrities, if you would like to share your experience to help people just like you make the right choice, now contact us at [email protected] to be a blog contributor. Let's discuss the details then.