Are Synthetic Hair Toppers Better for Summer?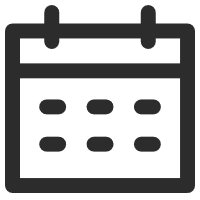 August 08, 2020
Hair Topper 101
Views: 2092
While human hair toppers are extremely popular due to their ability to be heat-styled, and their longer lifespan, synthetic hair toppers have wonderful advantages and are preferred by many women. During the summer months, the warm weather and sunshine can get too hot, and many of us are looking for ways in which we can cool down. Wearing a human hair topper may be your tried and trusted method for wearable hair, but synthetic toppers might actually be better and more comfortable for summer. Here, we will list the top reasons why a synthetic hair topper might be favorable for those hot summer months.
1. They're lightweight
Synthetic hair is a man-made fiber that is much lighter than human hair. Human hair toppers tend to be heavier to wear, as remy human hair weighs more in grams than synthetic hair. This distinction makes synthetic toppers much more lightweight. Synthetic hair toppers are comfortable and more breathable to wear when it's hot outside. We recommend a synthetic topper with a lace base, as lace bases use only one layer of fabric, and has breathable pores. Wearing a lighter synthetic topper will help you to stay cool during the scorching summer temperatures.
2. They have style memory
Another great thing about synthetic toppers is that they have style memory. This means that they can get wet, be washed, or be in humid weather, and will always maintain their shape! This is particularly perfect for summer, as during summer the hot and humid weather may cause regular human hair toppers to become dry and frizzy. This is not the case for synthetic toppers, which can be worn at the beach, during water sport activities, and in any weather imaginable and will always keep their style like it was straight out of the box. Synthetic toppers will not become frizzy and react to the outside elements, so they are a perfect solution to keeping your hair looking shiny and flawless during summer.
3. They save time
As synthetic hair keeps its style straight out of the box, they do not need to be styled nearly as much as human hair toppers. With a synthetic topper, you can clip it in in the morning and be out the door without worrying about taming any frizzy hair. This saves a lot of time that would otherwise be spent styling, and there is no need to create extra heat with any hot tools with synthetic toppers. After all, who wants to be stood for ages in the mirror in this heat?
4. Summer styles
Synthetic toppers are generally much more affordable than human hair toppers, and although they don't last as long, they will take you through the summer season and onwards into fall and winter. This gives the opportunity to experiment with summer styles of different shades and lengths without spending a great deal of money! Now might be just the time to try a new synthetic topper with those caramel highlights or that wispy bang you've been contemplating.
In total, there are many benefits to wearing synthetic toppers during summer, and we recommend synthetic toppers during summer for people who want to stay cool. Synthetic toppers are much more lightweight than human hair toppers, and they are unique as they have style memory and are more affordable. If you have only tried human hair toppers, why not give a synthetic one a try this summer? You will not be disappointed!
---
---
Writers Cooperation:
UniWigs are seeking for blog contributors who know and love hair. If you know alternative hair or hair related accessories, if you have great understanding of hair trends and fashion, if you are expert in hair care, if you have any experience with salons or celebrities, if you would like to share your experience to help people just like you make the right choice, now contact us at [email protected] to be a blog contributor. Let's discuss the details then.