My name is Andrea. My hair has always been very fine and thin. I longed to have the beautiful long hair that many of my friends had, but despite everything I tried to make my hair grow or to plump it up, nothing helped. In my 40's I tried different types of hair extensions, but shortly after that my hair started to fall out in clumps every time I washed it. A combination of hormonal changes and hair damage left me with very thin and fragile hair.
I decided then to buy my first wig. I loved it from the moment it went on my head. It was a $50 wig with a basic cap, but I felt like a princess! My friends and family could not understand why I was wearing this wig. I know they were only trying to help but they didn't understand. The wig just made me feel so good. I was finally wearing the hair I'd been longing for.


I felt I needed support through this process, so I went and found my wig sisters on Instagram. It was amazing to find other women who were wearing wigs and toppers. They understood. We were all wearing alternative hair for different reasons, for some, it was complete hair loss, thinning hair, or as a fashion accessory.
De-stigmatizing and empowering people to wear alternative hair is so very important to me. As a woman over 45, I hope to be an inspiration for those who want so much to try a wig or topper but are afraid. I was afraid too, and at first, I only wore my wig in private. The day I first wore my wig to work was so anxiety-provoking, I kept blurting out to everyone that I was wearing a wig!
The more I wore wigs out in public, the more confident I became and the less I cared about what someone might think. What a wonderful feeling to finally break free from that fear! I'd remind myself "who cares if someone knows it's a wig or doesn't like it." If you like it, and if it makes you feel good then that's what really truly matters. You matter!!! Put on that wig or topper and let yourself shine bright.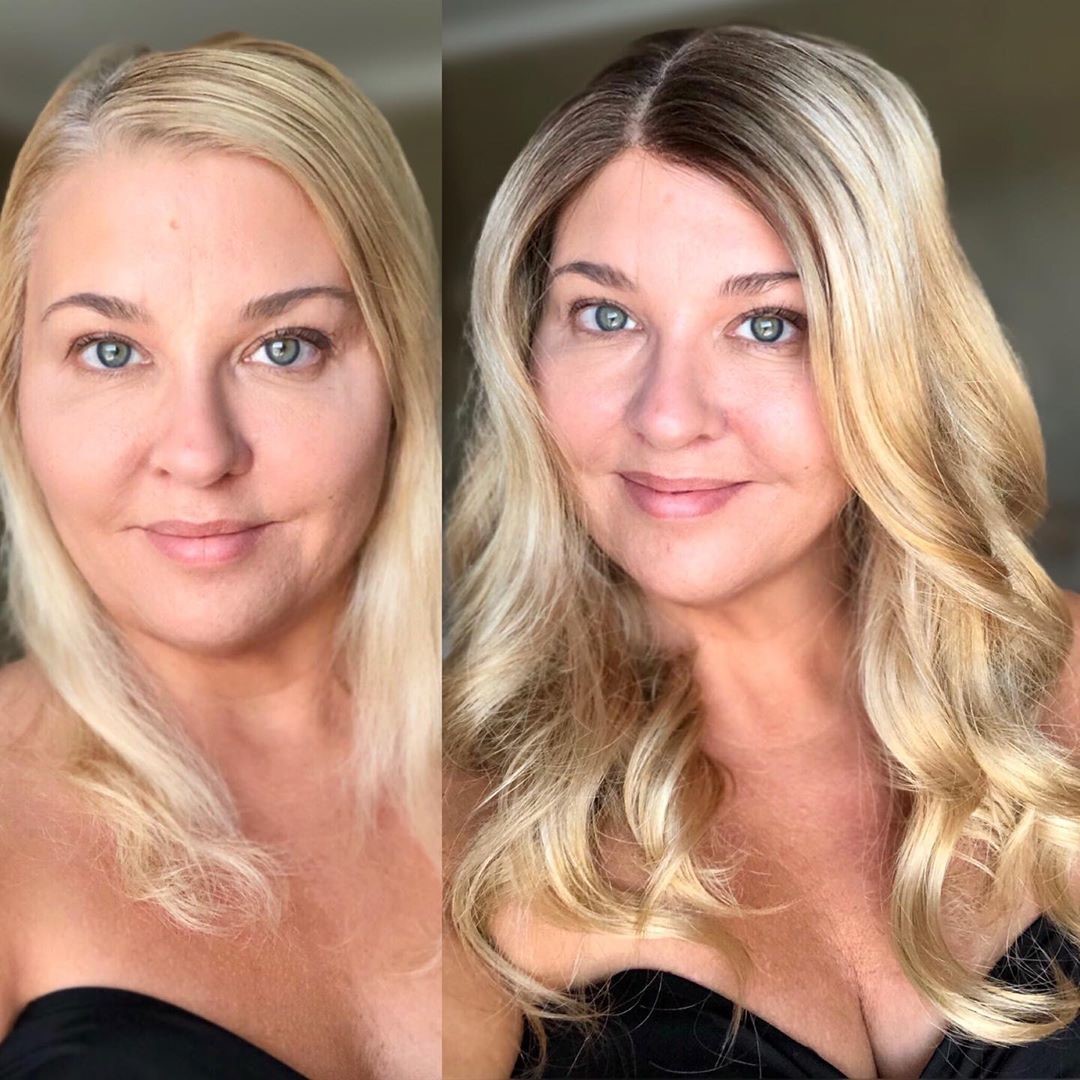 In the photo, Andrea is wearing the 8.5" * 9" Hope Wavy Mono Top Hair Topper in the shade 10R - Creamy Ice.
Click HERE to learn more about the Hope Wavy Mono Top Hair Topper: https://www.uniwigs.com/hair-pieces/41938-59-hope-wavy-synthetic-hair-topper.html
More Hair loss Stories from UniWigs:
SANDI'S HAIR LOSS JOURNEY
A BEAUTY GUIDE HAIR LOSS STORY
DIANA'S FIRST "COMING OUT" OF HER HAIR LOSS STORY
SHARE MY HAIR LOSS EXPERIENCE
MY FIGHT AGAINST HAIR LOSS & PCOS
SHARE A REAL HAIR LOSS STORY
MY ANDROGENIC ALOPECIA STORY