Diana's first "coming out" of her Hair Loss Story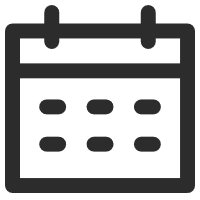 July 01, 2020
Hair Loss
Views: 1362
My name is Diana. I am 50 now. It's really hard for me pinpoint when my hair loss started. I do remember losing a lot of hair after each of my 3 pregnancies (kids are now 20, 18 and 15) but I just figured it was that post pregnancy phase. To some extent it was, but little did I know… And then various times over the years I would thin out more than usual. In my mind, there was always a reason though - thyroid, hormones, whatever. I was always on a mission to figure out the cause and fix it! Finally, in 2016 after a partial hysterectomy, the shit hit the fan! I lost more hair than I ever thought possible! That led to a ridiculous amount of money being wasted on multiple doctors' appointments to hormone specialists, my primary care and finally the dermatologist. And you know what is also happening during this time…right? All of the money wasted on alleged cures - minoxidil, vitamins, supplements, magic shampoos, androgen blockers, bio-identical hormone replacement, essential oils, healthy foods! You name it! Of course, I refused to believe there wasn't a cure!
My appointment to the dermatologist in 2016 confirmed my ADA diagnosis (no kidding, I had over 60% hair loss he said…) and in the past couple of years my hair went through growth and then again loss but I continued to use the topicals and drugs he recommended. This past year in 2019, the loss cycles were back to back and still have not stopped. While I was doing a random search for another miracle fix, I can across posts about toppers and how it all worked etc. I was FLOORED, AMAZED, EXCITED, all of the above!!! Can it be as simple as covering it up and looking even better than before? As I do with everything, I researched the heck out of hair toppers, brands, costs, how to's etc. I decided on UniWigs to be my first for 3 reasons: 1. I felt the quality looked amazing!, 2. there are a ton of positive customer reviews and Youtube videos and 3. reasonable price point (my family is undergoing some financial challenges at this time). I went with the 5.5x5.5 Claire Silk Top Human Hair 12" Dark Coffee Brown. So I took the leap and I am so thankful I did!!! It is a total game changer and has really given me my confidence back. Now I can just enjoy and not worry about anyone noticing my scalp or do I have touch up gook under my nails (you know what I mean ladies!). Thanks for letting me share.
In this Selfie, Diana is wearing the UniWigs 5.5x5.5 Claire Silk Top Human Hair Topper, SKU: P61001, Color: G-2 Dark Coffee Brown.
Click HERE to Learn More about this Clare Silk Top Human Hair Topper
---
---
Writers Cooperation:
UniWigs are seeking for blog contributors who know and love hair. If you know alternative hair or hair related accessories, if you have great understanding of hair trends and fashion, if you are expert in hair care, if you have any experience with salons or celebrities, if you would like to share your experience to help people just like you make the right choice, now contact us at [email protected] to be a blog contributor. Let's discuss the details then.