6 Fun Hairstyles You Can Create with UniWigs Ponytail Extensions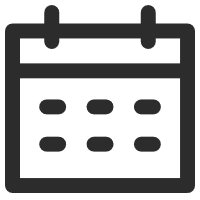 January 18, 2022
Hair Extensions 101
Views: 800
UniWigs ponytail extensions are incredibly versatile to wear. Don't feel like a single ponytail hairstyle is the only option. With these ponytail hair extensions, you can make loads of hairstyles!
It's always fun to try new things, especially when it comes to fashion and how you present yourself. When it comes to our hair, making a change can feel great. Whether that's getting it cut, getting your hair dyed, or trying a new hairstyle or hair accessory. With a UniWigs ponytail extension, you don't need to dye your hair, and you can try so many new styles!
Here in this blog, we will go through six different hairstyles that you can make with ONE UniWigs ponytail hair extension. It doesn't matter which UniWigs extension either! Any can make these gorgeous hairstyles. Please feel free to checkout our YouTube video to see more hairstyle tutorials! So, let's get into it.
1.Bubble Pony
The bubble pony is so cute! We love the extra volume it gives to your pony! Any ponytail extension will work well with this pony, but the Riley extension, and shorter, straighter ponytail extensions will work best! What's more, the bubble pony is super easy to make. To make, simply tie up your ponytail hair extension in a high pony, then using three or four elastics, tie your pony in two-inch sections. Then puff out these sections with your fingers.
2.Triple Braid
This triple braid gives a modern twist to the regular braid, and the three braids combined into one adds texture and dimension. For this hairstyle, braid the ponytail extension into three separate braids, before you attach it to your hair. Curlier or textured pony extensions would look great for this braid, as the more imperfect, the better. Style your own hair into a tight high bun and wrap the braid around your bun.

3.High Ponytail
The classic high ponytail has got to be the simplest hairstyle on this list, and we are here for it. This hairstyle works fabulously with any UniWigs ponytail hair extension. To make, simply tie your own hair into a bun or a ponytail and wrap the ponytail extension around the base of your pony. Secure any loose pieces with bobby pins.
4.High Ponytail with Hair swept to Front
Next up, the high ponytail with hair swept to the front. This style is uber cute, yet also glamorous. Not to mention, this hairstyle is also super easy to make!
To create, simply make a regular high ponytail. Next, instead of letting the hair fall behind your head, split into two and pull to the front! Done!
5.Side Part Low Ponytail
This side part low pony is super chic. This hairstyle would glam up any casual outfit and would be perfect for date night! This ponytail looks extra special on ponytail extensions with a straight hair texture.
To style this pony, firstly you'll want to make a deep side part on your own hair. A top trick with getting a smooth ponytail base and a smooth part is to use some hair gel. This will also get your style to stay in place all day too. Make sure to tie your hair into a low bun or a low pony, and then wrap and secure the ponytail extension around your bun or pony base. Viola, done!
6.Half Braid Pony
Lastly, we have the half braid pony. This pony looks extra sassy on long and straight ponytail extensions. To make, style your own hair into a low bun or low ponytail. Then, wrap your extension around your hair. Now braid the ponytail about a third of the way down the hair and tie it, leaving the ends straight. The hair can be braided before or after you put on the ponytail BTW.
UniWigs popular collection Ponytail Extensions located under Hair Extensions at UniWigs.com showcases a variety of new pony extensions. These extensions are beautiful and will enhance your own ponytail instantly. A ponytail is a simple yet classy hairstyle to wear, and these extensions can take your ponytail a step higher. 
So, we hoped you liked this blog on six different hairstyles you can make with a ponytail hair extension! They were all pretty easy, but they all look so glam when they are done.
Leave us a comment in the comment section and let us know which ponytail style was your favorite.
---
---
Writers Cooperation:
UniWigs are seeking for blog contributors who know and love hair. If you know alternative hair or hair related accessories, if you have great understanding of hair trends and fashion, if you are expert in hair care, if you have any experience with salons or celebrities, if you would like to share your experience to help people just like you make the right choice, now contact us at [email protected] to be a blog contributor. Let's discuss the details then.