5 Reasons Why Headband Wigs Become a hit in 2021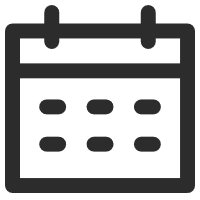 September 08, 2021
Human Hair Wigs 101
Views: 2161

There is no doubt that headband wigs have become a great craze in 2021. Throughout your side and on the Internet, countless friends and celebrities you like are deeply influenced by this trend. There are reasons for this phenomenon. This gel-free wig not only enhances a person's image but also makes them look more natural than other wigs. In this article, it will study some incredible reasons why wigs with headbands are extremely popular. 
Image from Google
1. Time-saving, suitable for beginners
It takes only 1 minute to wear a headband wig for the reason that it is pre-styling, while it takes a little longer to style it if you wanna a ponytail today, There is no need for a series of tedious preparations or installation procedures. This series is made of adjustable elastic net and 3-4 combs to help it not slip off. And when something urgent comes, they won't lose their minds and think about how to hide their messy hair for a limited time.
Just grab the headband wig and get out.
2. Adapt to different occasions + environmental protection
Headband wigs make people more fashionable and environmentally friendly. Because the headband is separated from an elastic band, feel free to swap out different headbands. Different headbands can adapt to different occasions, match different makeup and clothes, and show girls unique temperaments. And for the reason that it covers the whole head environment, it allows you to do ponytail or bun in gyms, yoga studios, and other special occasions, especially in hot summer. Due to the diversity of headbands, a wig can be combined with different headbands to produce various self-images, which reduces the rejection rate of single wigs to a certain extent.
3. Fully comprehensive protection
Some wigs need to be glued to lace and then to the hairline. Glue hurts the scalp easily. After a long time, it will damage the hair follicles on the scalp and cause permanent hair loss. Headband wigs don't need glue, which helps protect the scalp. This appearance can completely protect people's naturally curly hair. UniWigs' headband wigs are designed for safety, so there is no need to apply glue or adhesive to the edges or hairlines. A simple and safe hairstyle design method.
4. Breathability
Breathability is a vital factor to consider when purchasing any wig. No matter what the weather is, a breathable wig will make people comfortable. Headband wigs, especially with 100% human hair, have both breathability and comfort. If you wear this headband wig, you don't have to worry about sweating or feeling uncomfortable. The air ventilation is one of the reasons why headband wigs are very popular.
5. Affordable
The price of headband wigs is much lower. Because the headband wigs are completely manufactured by machines, while there are some parts of lace wigs that require a hand-tied. Therefore, the price of headband wigs is more affordable. In addition, as mentioned above, the cost of installing and disassembling hairpieces by hairstylists can also be saved. It is the hidden consumption of lace wigs.
To sum up, it has the variety shapes and colors as other wigs. It is more suitable for beginners wear. Because of its lower price and time-saving, which can save money to get other headband to style it and a lot of time in terms of wearing convenience. If you have time, you can create a variety of styles like traditional wigs to meet on different occasions.
Therefore, the headband has become a well-deserved hot trend. If you want a beautiful young woman who can make your hair fuller and longer, wearing a wig is a good choice.
---
---
Writers Cooperation:
UniWigs are seeking for blog contributors who know and love hair. If you know alternative hair or hair related accessories, if you have great understanding of hair trends and fashion, if you are expert in hair care, if you have any experience with salons or celebrities, if you would like to share your experience to help people just like you make the right choice, now contact us at [email protected] to be a blog contributor. Let's discuss the details then.