WIGS 101: How to Color Your Human Hair Wig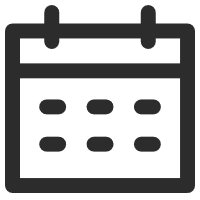 July 24, 2020
Human Hair Wigs 101
Views: 17894
Can I dye my human hair wig?
Yes, you can dye your human hair wig darker. However, we do not recommend bleaching or lightening human hair wigs, as this would severely damage the hair.
If you've been contemplating changing the color of your human hair wig, the good news is that you can indeed dye it darker to achieve your desired look. At UniWigs, our human hair wigs are crafted from 100% remy human hair, making them suitable candidates for a darker dye transformation. While we strongly recommend seeking professional hairstylist assistance for the dyeing process, we understand that many individuals prefer the hands-on approach. Dyeing your human hair wig at home can be both cost-effective and enjoyable, allowing you to personalize your wig to your dream hair color.
Here's a Quick Tutorial on How to Dye Your Human Hair Wig at Home:
Things you'll need:
- A wig stand
- Hair dye and 20-volume hair developer
- A plastic bowl
- Gloves
- A brush or comb
- Shampoo and conditioner
- Hair dryer
The perfect wigs for dyeing:
Color Me in #613 platinum blonde
Top Tips for Dyeing Your Human Hair Wig:
Tip 1: Protect the Cap Base and Lace Front
When embarking on the dyeing journey, it's crucial to pay extra attention to safeguarding the wig's cap base and lace front. Dye stains can be challenging to remove, so apply a generous layer of Vaseline to the frontal lace and parting lines before dyeing. This protective barrier will prevent accidental dye spills from staining these areas.
Tip 2: Conduct a Strand Test
Before committing to the full dyeing process, it's wise to conduct a strand test. Select a small hair section and apply the dye. Wait a few hours to evaluate the results, ensuring that the color aligns with your vision. This step allows you to make any necessary adjustments before proceeding with the entire wig.
Tip 3: Consider Your Wig's Original Color
Keep in mind that lighter-colored wigs, such as platinum blondes, tend to accept dye more readily than darker shades. The starting color of your wig can influence the final outcome, so be mindful of your expectations.
Now, you're ready to embark on your wig-dyeing adventure! Best of luck as you transform your human hair wig into your dream shade. If you have any questions about dyeing your human hair wig, feel free to email us at [email protected] and our dedicated team will be delighted to help you!
---
---
Writers Cooperation:
UniWigs are seeking for blog contributors who know and love hair. If you know alternative hair or hair related accessories, if you have great understanding of hair trends and fashion, if you are expert in hair care, if you have any experience with salons or celebrities, if you would like to share your experience to help people just like you make the right choice, now contact us at [email protected] to be a blog contributor. Let's discuss the details then.