WIGS 101: 5 FAQS YOU SHOULD KNOW BEFORE BUYING A UNIWIGS HUMAN HAIR WIG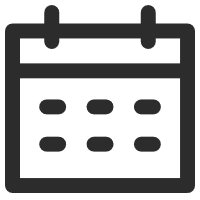 June 18, 2020
Human Hair Wigs 101
Views: 4336
1. Can a UniWigs human hair wig be permed or dyed?
A: Yes, UniWigs human hair wigs can be permed like our own hair, and UniWigs human hair wigs can be dyed darker but not lighter. White, Platinum Blonde and Light Grey UniWigs shades are the best colors for taking dye. The wig should be washed first to remove any styling products and then let dry for a few days before dyeing. It is important to avoid getting any dye on the base or the lace to prevent staining. We always recommend using the help of a professional when dyeing or perming.
2. What type of hair does UniWigs use?
A: The hair we use is ethically sourced and sustainably made. All UniWigs human hair wigs are made entirely from the finest 100% Remy Human Hair. Remy Human Hair is top quality human hair where the cuticles are kept intact. We use Remy Human Hair in all our human hair wigs because it is healthy long-lasting hair that is less prone to tangling.
3. How long does a UniWigs human hair wig last?
A: As all UniWigs human hair wigs are made entirely from 100% remy human hair, they can last at least a year or more with daily wear and the proper care.
4. What is the best wig cap construction for cancer patients who have no hair?
A: If you have complete hair loss, we recommend our UniWigs Hair loss friendly cap wigs. These wigs are designed for people with complete hair loss and they include skin silicone grip tabs that sit comfortably on the scalp to prevent wig slippage. Hair loss friendly cap wigs have pre-cut lace and have extremely soft fabric inside the cap, which is gentle on sensitive scalps.
UniWigs Mono top caps, Full lace caps and Fully hand-tied caps are all 100% hand-tied and are also great alternatives for sensitive scalps.
5. How often does a human hair wig need to be washed?
A: Because human hair wigs do not receive natural oils from the scalp like our own hair does, they do not need to be washed as often. It is recommended to wash your wig every 10 to 15 wears or every 2 to 4 weeks depending on your level of activity. It is useful to note that the less you wash your human hair wigs, the longer they should last.
---
---
Writers Cooperation:
UniWigs are seeking for blog contributors who know and love hair. If you know alternative hair or hair related accessories, if you have great understanding of hair trends and fashion, if you are expert in hair care, if you have any experience with salons or celebrities, if you would like to share your experience to help people just like you make the right choice, now contact us at [email protected] to be a blog contributor. Let's discuss the details then.